A few years ago, Kim and I took a plunge. For years, we had dreamed about hosting some sort of live event for the kind of people who get giddy about making Adultitis all hot and bothered. The Escape Adulthood Summit was born, and it exceeded our wildest expectations. Last year, we did another one, and that one was even better.
Number three is six months away, and — BAM! — we're determined to kick it up another notch. This year we have live butterflies on our team. Oh yeah, baby.
The Escape Adulthood Summit is a multi-day event based on four cornerstones: Community, Inspiration, Magic, and Fun. Part conference, part retreat, part mastermind group, it's a one-of-a-kind event designed for people instilled with the soaring spirit of childhood.
It's your chance to connect with kindred spirits for a madcap weekend filled with fun and inspiration. We'll talk about how to stay happy and hopeful in an Adultitis-ridden world that's increasingly more noisy, cynical, and stressful. We'll share simple, fun, and practical ideas for creating memorable scenes with the people we love. We'll brainstorm creative ways to break rules that don't exist. We'll explore the elusive concept of life balance and discover ways to make life less stressful and more fun.
I used Flipagram to create a 1:37 recap of last year's hijinks. Check it out below, and then reserve your spot for this year's shindig. Of the 70 Golden Tickets available, only two dozen are left. (And don't forget, it's cheaper if you bring a friend, spouse, sibling, parent, or sworn enemy.)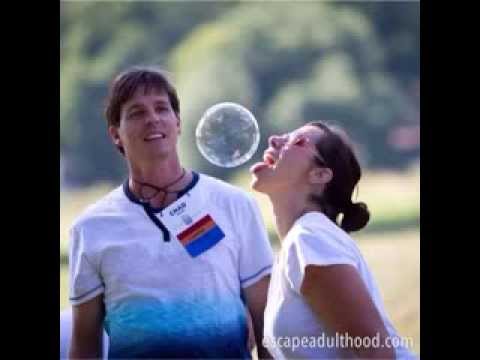 P.S. The awesome song is Let's Be Young by Evan McHugh.

<!— Begin MailChimp Signup Form -->