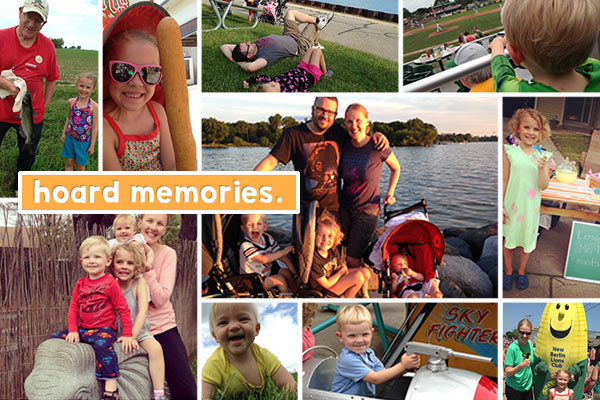 I've known since the day Lucy was born that I was going to cry on her wedding day. (An ugly cry, too.) I'd rather cry in gratitude over all the cool memories we created than in regret over the things I missed out on.
Recently, Kim and I enjoyed a nice campfire chat with my family about what's "next" for everyone. Discussion covered things like new homes, new renovations, and new additions to the family. At one point, we were asked, "So when are you guys getting your next house?"
We were taken a bit off guard by the question. Was something wrong with our current house? We mumbled something about debt we had to pay off first. Although that was true, it wasn't the whole truth.
On our list of priorities, buying a bigger house or acquiring more stuff really isn't that high. Yes, we would eventually like to own a beautiful home on a lake with a wraparound porch and a big stone fireplace. But our main priority is to stockpile memories. Rather than fill our home with stuff, we'd rather fill our life with adventures.
It seems that everyone hoards something. Some people hoard stuff. Some people hoard money.
We are memory hoarders. [Read more...]