The Madison stop for the #Notarule Tour was held on Saturday, in conjunction with the beloved Art Fair on the Square, and it was a huge success! We originally wanted to hold it at the local zoo near the penguin exhibit, but like many zoos we ran in to, they weren't that interested. As fate would have it, the exact morning we got a thumbs down from the zoo is the same day we stumbled into the Dream Bank for the first time.
The Dream Bank is a neat community space sponsored by American Family Insurance. It's in an old, renovated bank, and they offer all kinds of free community programs, from small business seminars to Pinterest parties. It was love at first site, and we started a relationship that not only includes this Tour stop, but a bunch of presentations Kim and I will be putting on in the next year.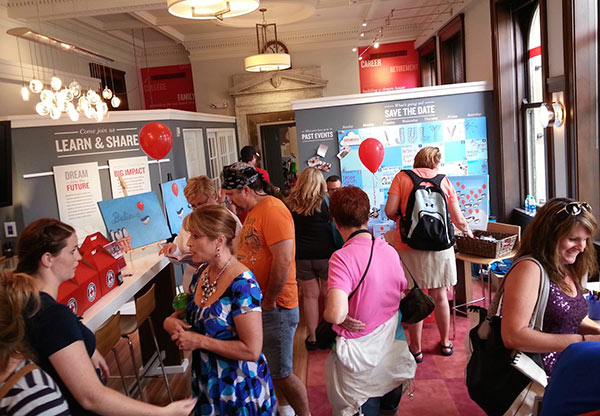 It was such a perfect space for our message, many people commented how they couldn't tell where their stuff ended and ours began.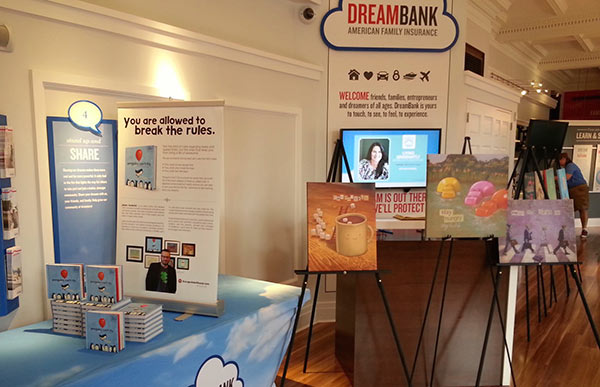 Taking advantage of Art Fair on the Square and the fact that my book is chock full of artwork, we made this event part art show, part book signing, part rule-breaking extravaganza.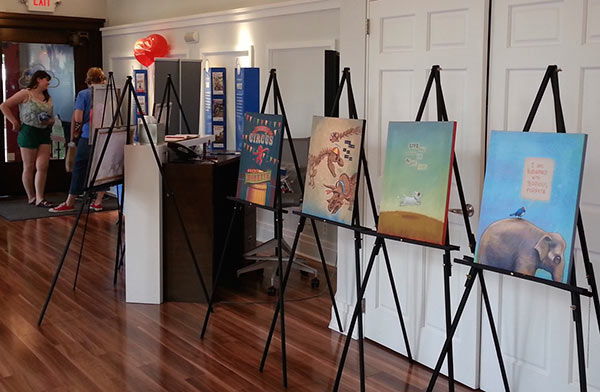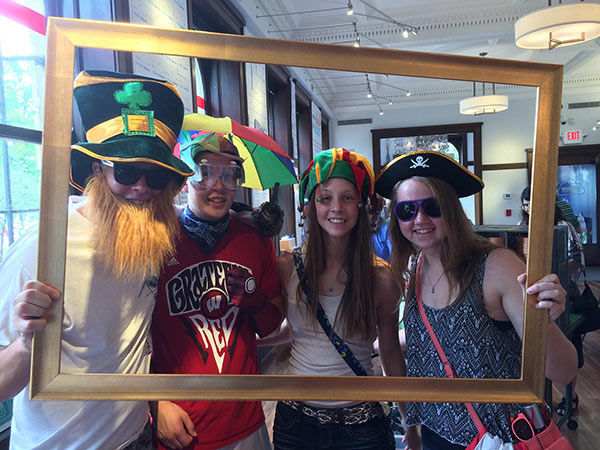 [Read more…]