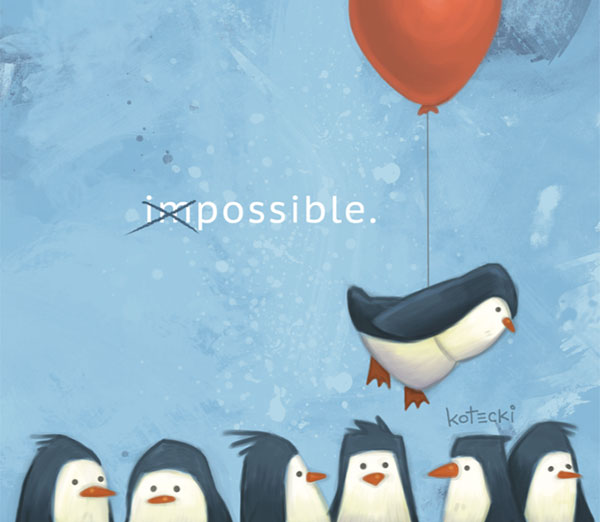 [ This is an excerpt from Penguins Can't Fly +39 Other Rules That Don't Exist, a beautiful and inspiring book that will help you uncover and break the so-called rules that could be holding you back from a life of awesome. Get it here! ]
"I do have dreams, but I try to keep them realistic."
No one likes to admit they don't have dreams. But no one likes to be called a fool, either. Or worse yet, a failure. After all, the bigger you dream, the more likely you are to fail. Claiming to have realistic dreams makes you sound smart. It gives the impression that you're going places, likely to succeed, and are not to be sidetracked chasing any childish, crackpot schemes. But one of those words is terribly problematic.
The word "realistic."
Who's to say what's realistic or not?
Do we really believe that Orville and Wilbur Wright were deemed "realistic" by their fellow townsfolk while they used their bicycle repair shop profits to try and build the world's first "flying machine"? [Read more…]