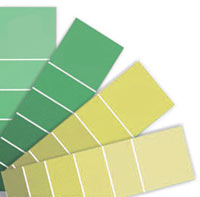 I had just a few more thoughts to share expounding on the recent post regarding our adventure registering for the essential baby gear needed to parent effectively in the 21st century.
Contrary to the popular instant gratification trend of our society, Kim and I have decided to keep the baby's sex a secret. (In fact, I intend to keep sex a secret from baby for at least thirty-five years.)
If I can use the word sex one more time in this post, maybe it will rank higher in the search engines. Sex. Sex. Sex. (That should do it.)
Anyway, there are too few surprises left in the world, and this is one we don't think is necessary to spoil.
The downside is that it's pretty clear that our baby's favorite colors better be yellow and green. I'm not sure who decided on baby color schemes, but it works like this: If you're having a boy, he is to be dressed head to toe in blue. Girls need to be plastered in pink. And if you're not sure, well, yellow and green are your only options. Oh, and no matter what, each color only comes in pastel. Period.
Meanwhile, while the baby clothes are offered only in pastel, the baby toys are made with the brightest, boldest, most saturated colors known to man. I looked down an aisle featuring a wall of baby toys, and my corneas almost exploded.
But I digress.
I think this color-coding of clothes according to gender is strange, because if you were to look in our closet, it's not like Kim's side is filled with pink clothes, while my side is completely blue (let alone pastel blue). What's a daddy got to do to get some black onesies in the house? Seriously, we were looking at some accent pieces to add to the nursery and Kim thoughtfully asked, "If we have a boy, is this too feminine?"
I looked around at all of the offerings and said, "Are you kidding? Everything here is kind of feminine."
And that's just how it is. Babies are cute, and somewhere along the line, the color gods decided that pastel was the appropriate shade for all things cute. Far be it from me to buck tradition.
Besides, yellow is kind of growing on me.