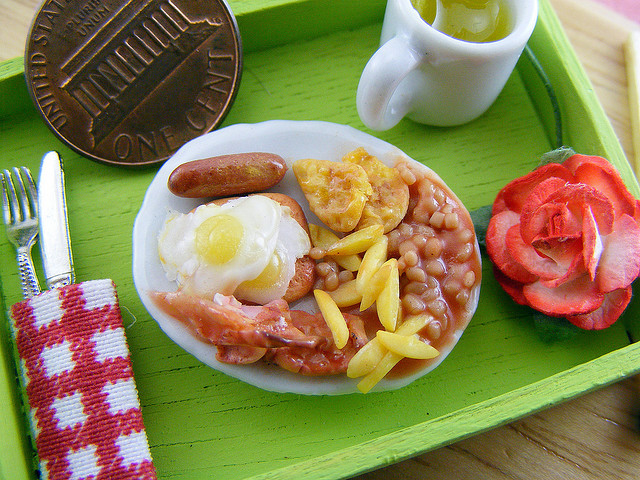 When I was a kid, I remember lovingly assembling and painting all the tiny creatures from a Jabba the Hutt Throne Room model playset. It was awesome.
Whether it's dollhouses, model trains or museum dioramas, I have always been fascinated by things in miniature. So the little kid inside of me did cartwheels when I saw the work of Shay Aaron, an Israeli who makes miniature food sculptures out of Sculpey clay in 1:12 scale, which fits most standard dollhouses. I mean, check out the detail!

I've never realized clay could be so appetizing! Consider my mind blown.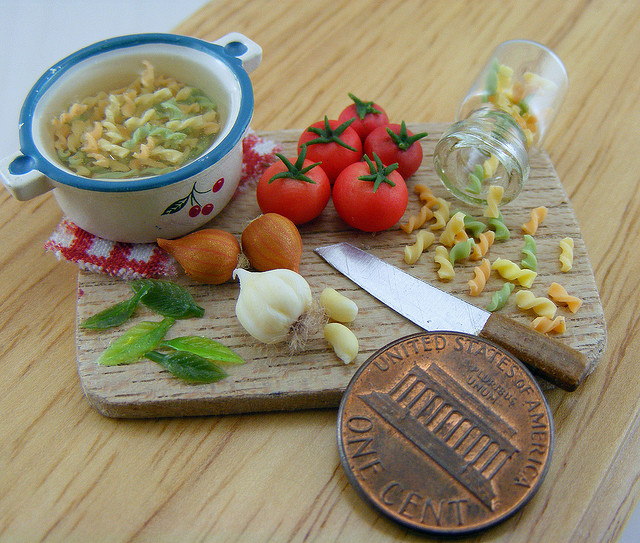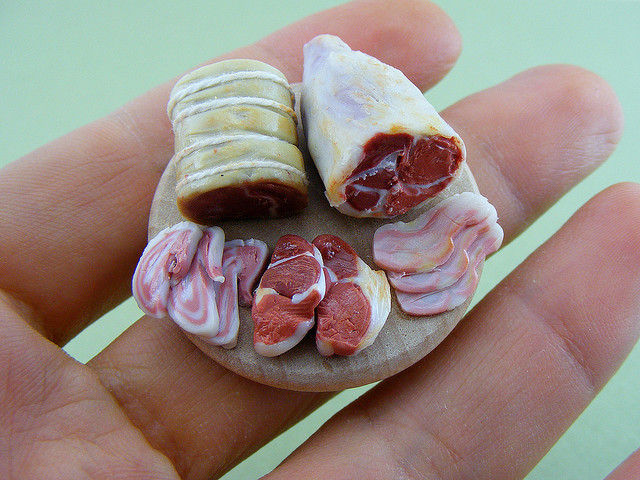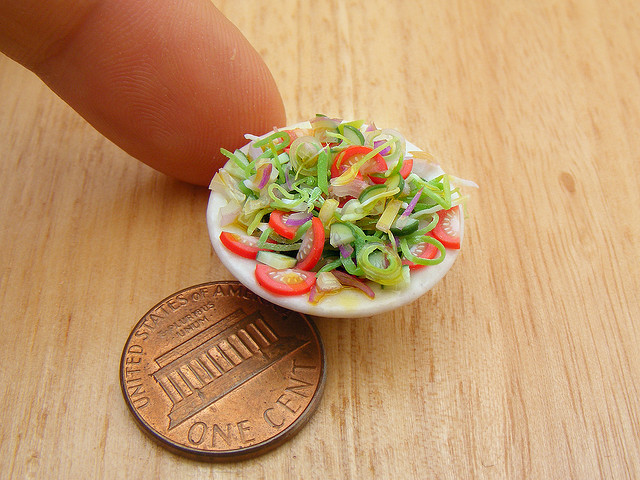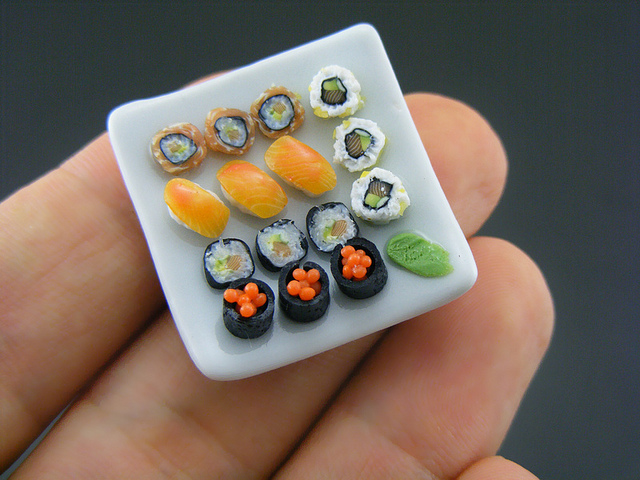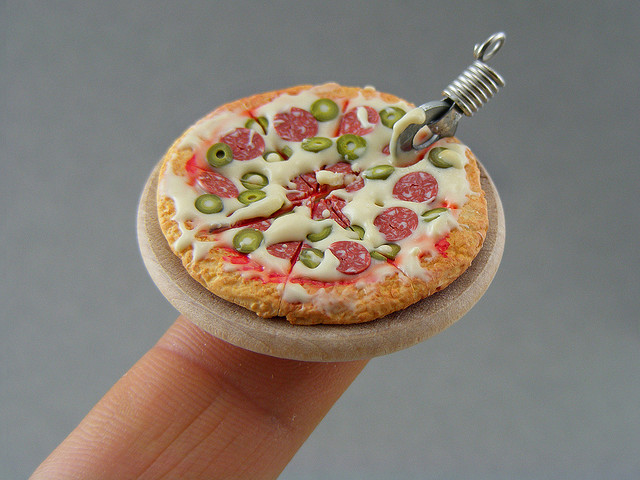 Four years ago, Shay was 308 pounds — overweight and depressed. He began creating the mini food sculptures, and used the hobby to curb his appetite. He's lost 175 pounds. "I feel like I'm replacing my passion for greasy food with fake baked goods," he says.
Wanna know something else that's awesome? He sells jewelry on his Etsy store at very affordable prices, like these killer avocado earrings: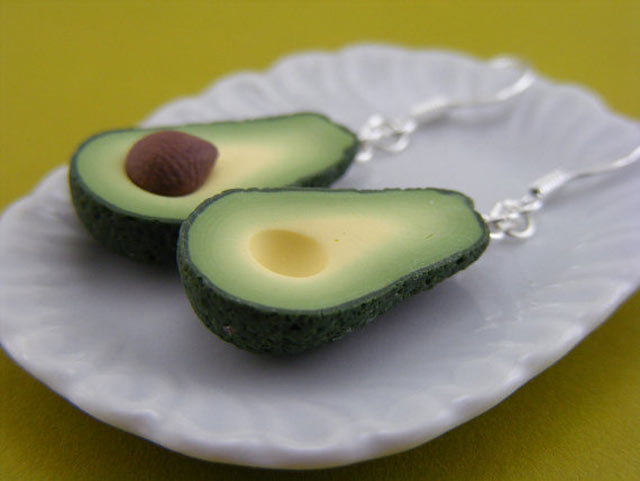 Here are two interviews that go deeper on Shay and his work, which you can see more of on Flickr. Bravo, sir!