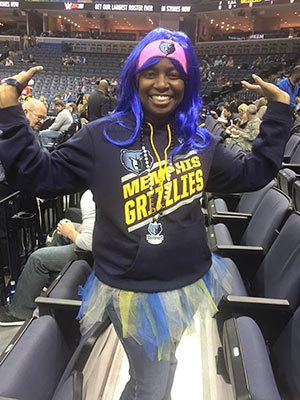 The Small Rebellion is a playful group of escape artists who share a joyful, indomitable childlike spirit and are not afraid to let that spirit come out to play! They're united by a common goal of fighting Adultitis and the doo-doo heads who embrace its ideals. Quite frankly, they're pretty much the coolest people on the planet. Here's one right now…
• My name is…Ronika Anderson.
• My hometown is…to be perfectly honest, I don't really have one. I'm a proud Army Brat that spent most of my childhood bouncing around. I claim Atlanta, Georgia as my adopted hometown since I attended high school there.
• My biggest dream…to make a difference.
• My inspiration…is Jesus and those who stand up for justice and equality everywhere.
• When I was a kid, I…was a super stressed rule follower who didn't have much fun. I was a little soldier and way too concerned with how others viewed me. I think that's one of the reasons I embrace my inner child and live out loud now.
• My favorite childhood toy was…my Barbie dolls. I even had soap opera storylines for them…scandalous I tell you!
• One way I stay childlike is… I laugh a lot…laughter is one of those precious gifts I've had since birth.
• What I know so far…is you have one life to live, there are no do overs. I'm super blessed & JOYful. And to LOVE one another is the greatest commandment.
• My favorite thing about Escape Adulthood is…that it's a great tool for me to get my life back balanced– it reminds me to not feel guilty for taking care of me. Super happy that my volunteer David introduced me to Escape Adulthood!
We saved a space just for YOU in The Small Rebellion — join the tribe of rule-breakers and sign up to become an Escape Adulthood Insider today!