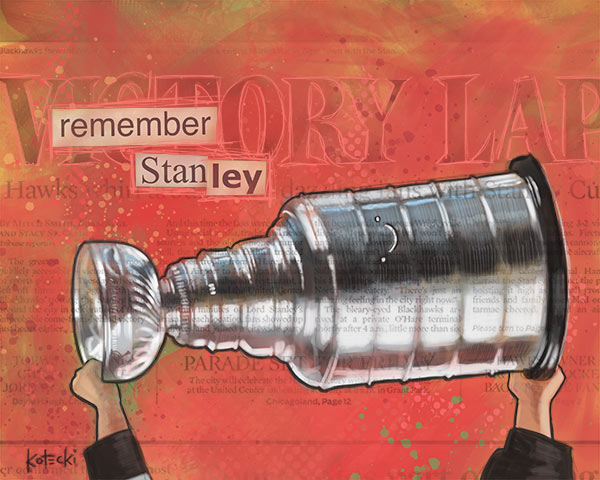 Today we mostly want you to keep thinking about your Regret-Me-Not list, and we have a few SHORT but IMPORTANT posts to read. Hopefully you can sneak these into a quiet moment in your day:
1) First, check out this post about my brush with the Stanley Cup, and how my epic fail inspired a personal rallying cry and the artwork above.
2) Next, read about how this new rallying cry directly led to me losing my coffee virginity.
3) And finally, some thoughts on why it might be a good idea to be a hoarder.
---
Escape Lab LIVE is TONIGHT!
Join us tonight (Tuesday, February 3) from 8:00-9:00 pm CST for more smiles and shenanigans. If you're new to this, all you have to do is go to this special event page starting at 8:00 pm. We will be posting questions and comments right on that page, and you will be able to Like, leave comments, and post questions of your own. You might want to drink a Mountain Dew or fill your Must Be Nice mug with something caffeinated, because the action gets pretty intense!
---
Share
Are you a memory hoarder? Have you ever had a Remember Stanley moment, whether you missed out on a memory or took advantage of a chance to make one?