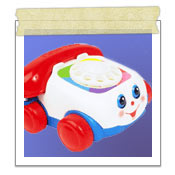 Hello! We love hearing from people all over the world, especially people with the same first name as you. (What are the chances?) You can call us, e-mail us, or even send us Valentines through the mail. Whatever your inquiry, the information below should steer you in the right direction.
Note: we are currently not set up to receive faxes, telegrams, or telepathic messages. Thanks for understanding!
Escape Adulthood World HQ
PO Box 943
Sheboygan, WI 53082
Phone: 608-554-0803
🎤 For speaking inquiries, click here to email Jason's partner-in-crime Kim, aka "Little Miss Details." Or give her a ring at 608.843.9880. She's the rock star who will work with you on all the details like dates, budget, and what Jason needs to deliver a program that makes you a hero.
🍋 For questions or issues with an order, you'll receive the quickest response using the contact form at The Lemonade Stand.
📬 For everything else, including questions or compliments, as well as media inquiries and notes about licensing Jason's artwork, use the handy form below. Rest assured that you will hear back from a real person as soon as possible!