TV
|
Podcasts
|
Radio
|
Print
|
Hi-Res Photos
|
Comics
|
Free Articles
|
Rave Reviews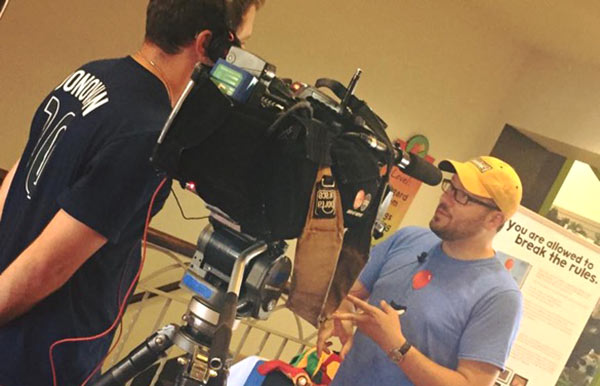 Wake Up Wisconsin [ WKOW-ABC 27 Madison, WI ]
Evening News [ NBC-15 Madison, WI ]
Check out more of Kim & Jason's television appearances right here.
---
Brand Book


Download the amazing technicolor Escape Adulthood Brand Book for a spirited, in-depth tour of the purpose, people, and passion behind this merry band of Adultitis Fighters.
---
---
The Joy Cardin Show [ Wisconsin Public Radio ]
Fletch & Dana Interview K&J about Adultitis [ WOLX 94.9 FM Madison, WI ]
Relevant 2 U with Brian Kelly [ 1240 AM, Madison, WI ]
WOLX Interview with Fletch & Dana [ WOLX 94.9 FM Madison, WI ]
KKJM The Spirit Interview [ KKJM 92.9 Sauk Rapids, MN ]
WLPO AM Interview w/ John Small [ WLPO 1220 LaSalle-Peru, IL ]

---
Print / Online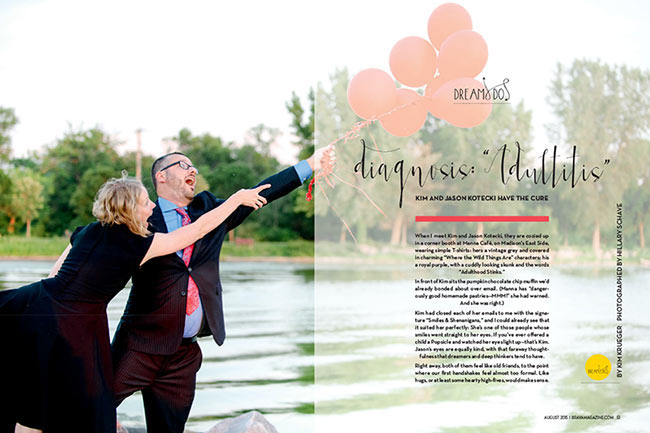 ---
---

Comic Download
A special selection of print-ready Kim & Jason comic strips have been made available for non-commercial promotional use.
Choose from the following options:
---

Free Articles for Your Publication
We have a number of free articles available on a variety of topics for you to reprint in your newsletter, blog or magazine.
Use them to inspire, encourage, and entertain your readers.
---
Watch out this video to hear what people are saying about Jason's speaking programs, or click here to check out some of the happy campers who have escaped adulthood.