Are you overwhelmed and weighed down by ALL THE THINGS?
Have you ever wished you had more time to spend with the people you love?
Do you feel like you're in a rut, wondering, "Isn't there more to life than this?"
---
You're probably suffering from Adultitis, a silent epidemic that sucks the joy out of life. Lurking within never-ending to-do lists and the daily grind, it enslaves you in a whirlwind of busyness that robs you of the best parts of life. Adultitis wreaks havoc in organizations too, by stifling innovation, suppressing engagement, and causing stress that leads to burnout.
There is hope, and we're here to help you turn your life, community and organization into a masterpiece.
Fueled by art and storytelling, we offer speaking programs, courses, live events, and accessories for life to support you in the fight against Adultitis. Join the merry band of Adultitis Fighters who are creating lives with adventure, meaning, and joy. Join the Movement
---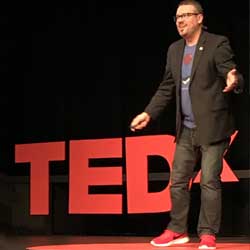 Book Jason to Speak
He works with organizations to beat burnout and become more innovative by breaking rules that don't exist.
Learn How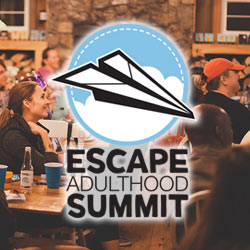 Escape Adulthood Summit
Attend a one-of-a-kind event for people filled with the soaring spirit of childhood (and for those looking to recapture it).
Learn More
A Chance of Awesome
A beautiful little book that helps you change your world by seeing with new eyes.
Learn More