august 1 & 2, 2022
🚨Golden Tickets for the 2022 Summit are SOLD OUT!🚨
(For prices and other info, see the FAQ below.)
Sometimes tickets become available if someone can't make it.
Email us if you'd like to be added to the waiting list!
---
A wild rumpus of epic proportions, the Escape Adulthood Summit is truly in a category by itself. Part conference, part retreat, part mastermind group, it's a one-of-a-kind event designed for people who honor their childlike spirit (and for those looking to rekindle it).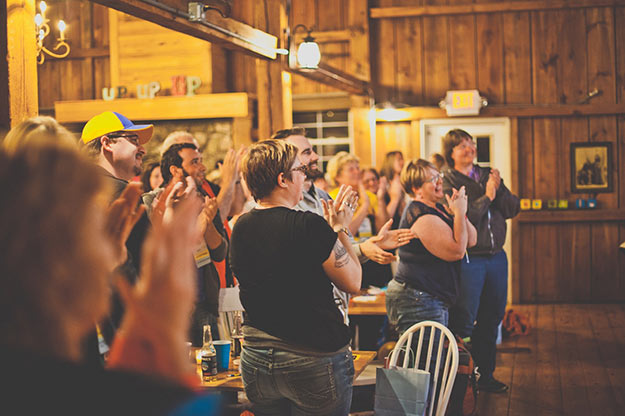 It's your chance to connect with kindred spirits for two madcap days filled with fun and inspiration. We'll talk about how to stay happy and hopeful in an Adultitis-ridden world that's increasingly more tumultuous, cynical, and stressful. We'll share simple, practical ideas for making work more fulfilling and creating memories with the people we love. We'll brainstorm creative ways to break rules that don't exist that are holding us back. We'll explore the elusive concept of life balance and discover ways to make life less stressful and more fun.
All eight Escape Adulthood Summits have sold out and received rave reviews. Lives have been changed, friendships have been formed, and a vibrant community has emerged. Join us for an all-new batch of ridiculous shenanigans, special guests, and unexpected surprises. We have a very limited number of Golden Tickets available, and we've sold out every year. You don't want to miss this.
"If you want to go someplace that you can relax, be yourself, have fun, meet nice people, ignite your creativity and sense of play, join a cool community, and discover something about yourself…the EA Summit is for you!"

–Jim Kramer, 3-time attendee
The next Escape Adulthood Summit will be held on August 1 & 2, 2022.
🚨Golden Tickets for the 2022 Summit are SOLD OUT!🚨
Sometimes tickets become available if someone can't make it.
Email us if you'd like to be added to the waiting list!
---
Four Cornerstones of The Escape Adulthood Summit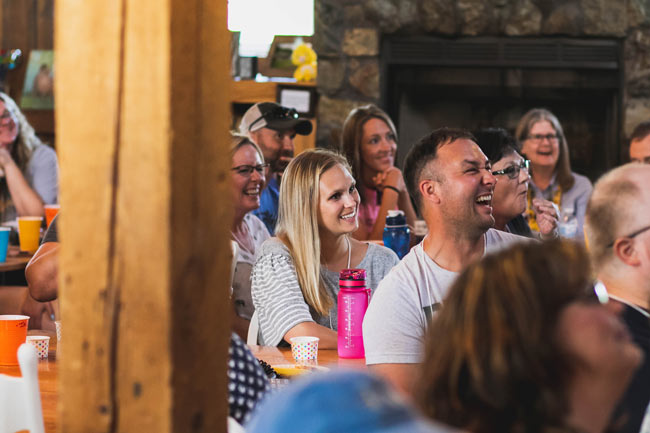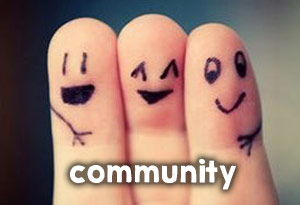 Community
We live in a world dominated by Adultitis, and it can be terribly lonely when you feel like you're the only one who sees the value in silliness, the importance of laughter, and the power of a chocolate chip cookie. The Escape Adulthood Summit is designed to connect you with other like-minded souls, assuring you that you are not alone.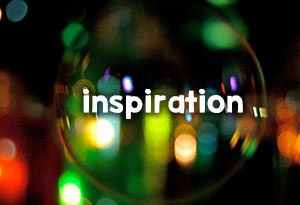 Inspiration
Make no mistake, we want you to be ridiculously inspired. Not just by the top-notch content that will be delivered, or the insane attention to detail, but by the stories and insights of your fellow guests. In short, we want your cup to be filled up so that you leave totally fired up about making your story and your world better than ever.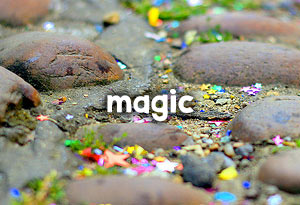 Magic
We're not talking about sleight of hand, although we do love magic tricks! This event embodies the kind of magic that you might find in Willy Wonka's chocolate factory. It is our intent to pack as much magic – surprise, delight, anticipation and wonder – into every experience. Our goal is to make your inner child jump for joy again and again.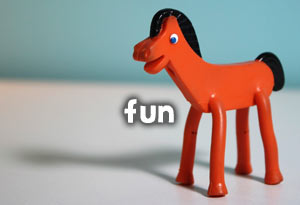 Fun
For adults, it seems that everything has to have a reason. Between jobs, families, and myriad responsibilities, we rarely have a chance to have fun for its own sake. The Escape Adulthood Summit is your chance to let loose, be silly, and have some good old fashioned fun, just because, just like when you were a kid.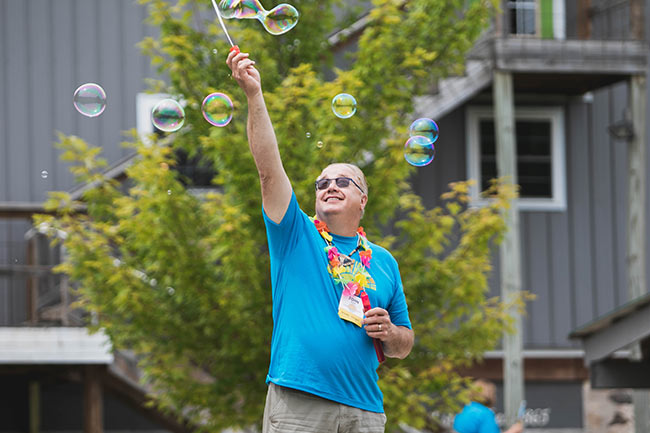 ---
An Amazing Location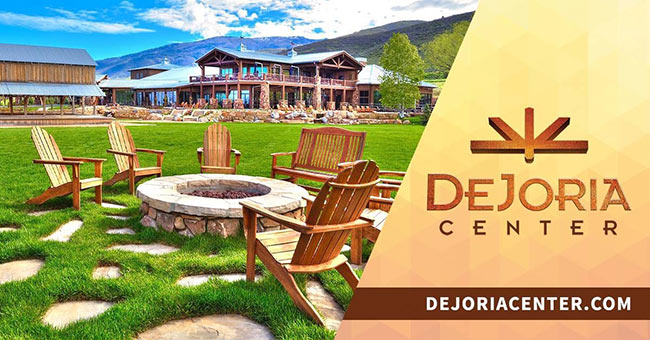 Environment plays a significant part in every Escape Adulthood Summit, and we make sure Mother Nature is always a guest of honor. It's always been held in the great state of Wisconsin.

Until now.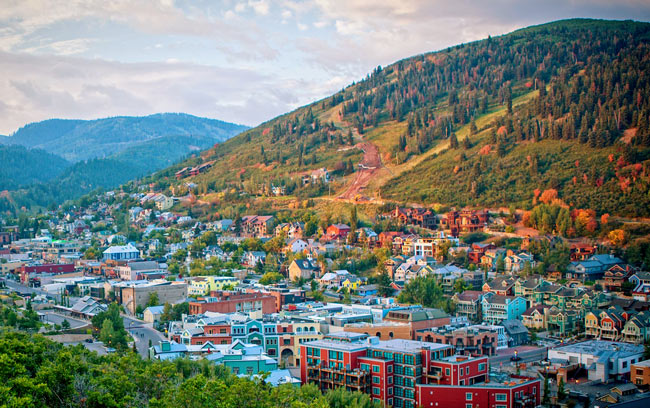 This year, we're moving the Summit to the majestic mountains of Utah! We're escaping to the DeJoria Center, just 16 miles outside historic Park City. Nestled into the Uinta foothills on the beautiful High Star Ranch, its combination of rustic charm and modern elegance make it one of the finest event centers in all of Utah. Attendees will be surrounded by some of the most amazing vistas nature has to offer and will be treated to breathtaking mountain views and delicious country-inspired cuisine cooked to perfection on a custom-built smoker.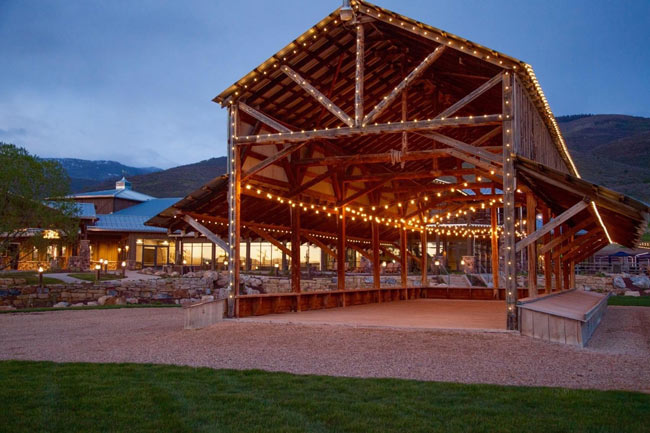 The DeJoria Center is located 45 minutes east of Salt Lake City. Nearby Park City has a variety of lodging options to accommodate any budget, including hotels and camping. And an on-site outfitter can help you arrange extra adventures like horseback riding, mountain biking, and hunting, in order to customize the adventure of your choice.
---
Engaging Content That's Inspiring & Practical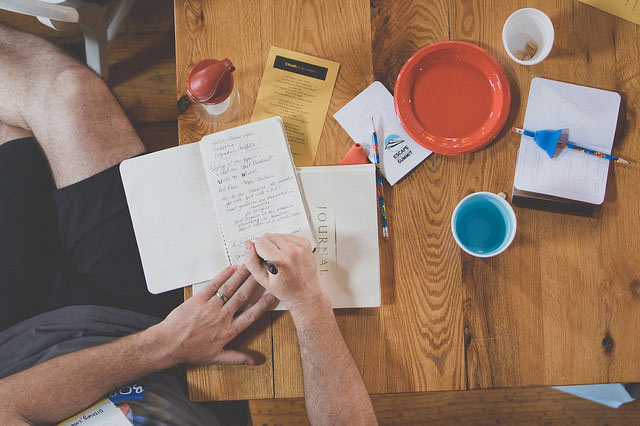 You will be treated to world-class content, presented by Kim and Jason, as well as some special guests. There's a pretty good chance you'll laugh and maybe even cry, and most importantly, walk away with the motivation and the tools to create a life that's less stressful and more fun. One unique aspect of every Escape Adulthood Summit is that the bulk of the content is created by you and your fellow attendees. With generous chunks of time dedicated to group sharing and personal reflection, you'll have the chance to learn from everyone. In fact, it's quite possible that your biggest takeaway might come from the person you sit next to. The Summit is a great place for individuals, couples, friends, family members, and even business professionals and teams to gather and grow!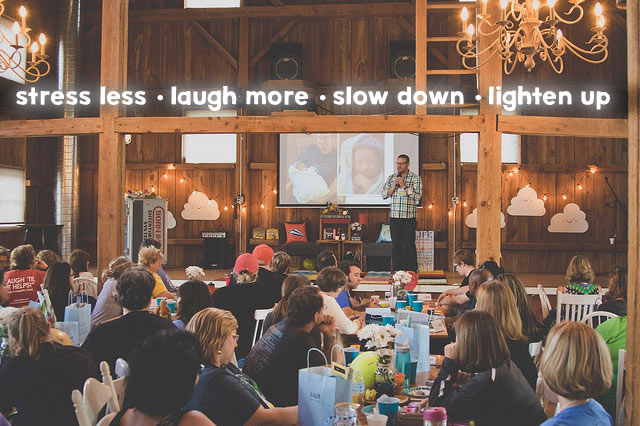 The Escape Adulthood Summit is for you if:
You want to live life to the fullest but need some practical ideas.
You want to reclaim your passion for doing your best work.
You want to get better at navigating change.
You want to laugh like you did when you were seven.
You want to spend more time around positive people.
You want to be a better (and more fun) spouse, parent, grandparent or friend.
You've been through a lot lately and want to lighten up.
You want to slow down.
You want to escape "normal."
You want to feel more alive.
"When I was first asked by my best friend to attend the EA Summit, I thought, why not, I could use some kicks and giggles. What I didn't expect was the new friends that I keep in contact with, the personal insight I would gain, the inspiring words and phrases I hear in my head throughout the year, the amazing speakers who motivate and stimulate thought provoking questions, and the ability to grow and change in 2 days! What I did expect was FUN, and let me tell you IT IS FUN! I am returning for my 4th time and counting the days!"

–Debbie Green, 7-time attendee
Limited Attendance — Don't Miss Out!
We limit the attendance on this transformative experience in order to keep things intimate. Although we have grown it carefully, the Summit has sold out each time.
Here are some promises we have for you:
We promise that the experience will be filled with magic, surprises, and laughter.
We promise that you will meet new people, learn new things, and be armed with ideas to begin writing exciting new chapters to your life story.
We promise that you will be inspired, challenged, rejuvenated, and affirmed that no, you're not weird. You're awesome.
Make your life more amazing. Give yourself permission to join us for the Escape Adulthood Summit.
See you there,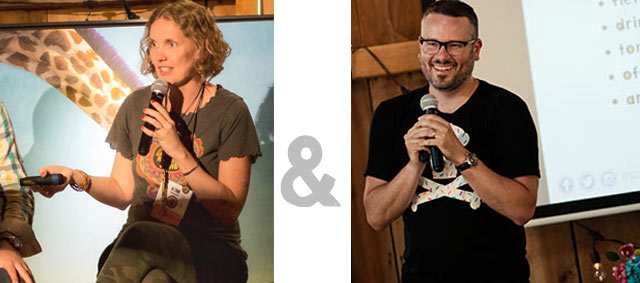 The next Escape Adulthood Summit will be held on August 1 & 2, 2022.
🚨Golden Tickets for the 2022 Summit are SOLD OUT!🚨
Sometimes tickets become available if someone can't make it.
Email us if you'd like to be added to the waiting list!
"I didn't know what to expect with the EA Summit. No agenda. No pre-work. Nothing planned out for me ahead of time. What I experienced was nothing short of remarkable. Transformation in my life and my business is what happened. I had so much fun, shooting squirt guns, eating dinner with a potato masher, and being really open and honest with everything I did, that it spilled over into everything. Now, I don't take the little things so seriously. I think I was always a big picture fun guy, but now, I'm smiling more at the little things that used to bug me, and just letting them go. And I realize that the right now is all I have, and I do my best to focus on that in each moment, which helps me enjoy everything just a little more, and makes my work just a lot more fun."

–Phil Gerbyshak, first-time attendee, professional speaker and director of social strategy
"While you may be anxious about what may happen, know you will have the experience of a lifetime, trust that you will have fun, know that you will be in a supportive environment and it is the best place to renew life to your inner childlike spirit! I'm SOOOO grateful I took the 'risk' years ago to attend my first Escape Adulthood Summit. They have helped me just as I needed them to. Courage to change some items when I needed to. Inspiration to think about how I wanted to shape the future differently. And, if you are willing to join the adventure…you will certainly walk away with new friends!"

–Michelle Smith-Beckley, 4-time attendee
"Jason and Kim's presentations are great. I go to many leadership training sessions and this is a great way to build yourself so you can build your team better. It's fun, lighthearted, and very refreshing. The atmosphere is safe from any judgment so you can be the you that you want to be!"

––Wynn Stock, first-time attendee
"If you are a parent to small children, say yes without hesitation. ALL you have to do is figure out how to get there and pack an overnight bag (just for you, not for every member of the family). EVERYTHING else is planned out and you won't have to make any decisions except maybe to choose what to do with free time (you may have to have someone explain to you what free time is) :) It truly is a gift to yourself to be able to fully be present somewhere for yourself, to take a look at things from a different perspective (like one where there's not someone asking you for a snack every 5 minutes or tugging at your pant leg or telling you there's pee on the floor…again) and to have space to be yourself."

–Melissa LeFever, first-time attendee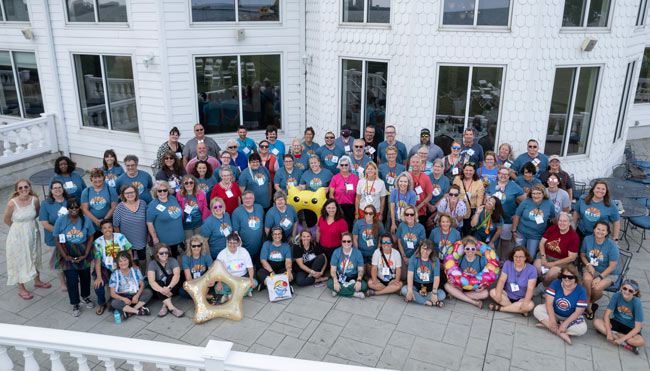 Past Summit Recaps (with words and pictures!):
2021 | 2019 | 2018 | 2017 | 2016 | 2014 | 2013 | 2012

"'Escaping Adulthood' à la Kim & Jason isn't about shirking duties or flopping along as an unproductive member of society. Not even close. It's about remembering that sense of wonder and passion and curiosity that we perpetually had as children. It's about reconnecting with the unique ways that we can each joyfully and whole-heartedly give to the world what we have to offer. The Escape Adulthood Summit is a way to connect with others who also seek to live their lives with this kind of purpose and mindset that makes the day-to-day living of it actually possible. Kim & Jason put their all into creating this unparalleled event, making it an experience to remember!"

–Jen Hannah, 2-time attendee
---
Frequently Asked Questions
How much does it cost?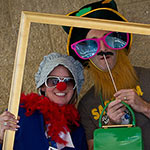 We invest a lot of time and money into making this the best experience we can for you. Believe it or not, we actually have a line item in our budget for "Magic." It's there to accommodate the crazy wild hairs we come up with to make this event extra special. You know, stuff like this.
That being said, we try to keep the rates as low as possible and offer sweet discounts if you've already attended a past Summit, are a current Wonder & Whimsy Society member, or if you bring friends, siblings, your spouse, or your staff.
⭐️The Standard Rate: $559 per person
⭐️Partners In Crime Rate (buy 2 or more tickets): $539 per person
⭐️Alumni or Wonder & Whimsy Society Member Single Rate: $499 per person
⭐️Alumni or Wonder & Whimsy Society Partners In Crime: $479 per person (if you buy 2 or more tickets)
Keep in mind that this is a tremendous professional development opportunity, and we regularly welcome small teams and individuals who have had their Golden Tickets paid for by their employer. (Show this to your boss.)
[ Note: There are a limited number of Golden Tickets available for this event, so act fast to make sure you get yours — and at the best price! ]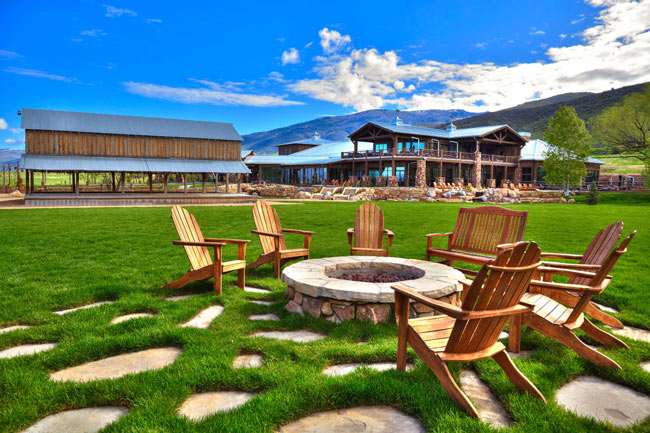 What's included in the fee?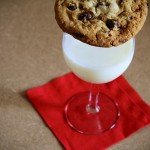 Fun. Awesomeness. Magic. Also, besides your Golden Ticket to the event itself, the fee includes lunch and dinner on Monday, and lunch on Tuesday, along with lots of yummy snacks and beverages. On top of that, each attendee receives an amazing goodie bag that includes a special limited edition event t-shirt and other cool stuff.
What's NOT included in the fee?
Travel and lodging are NOT included in the fee. Also, any meals NOT mentioned above, and any other excursions you decide to undertake are on your own. (You may want to stay a few extra days to take advantage of all that Park City has to offer!)
Where is it held? How do I get there? Where should I stay?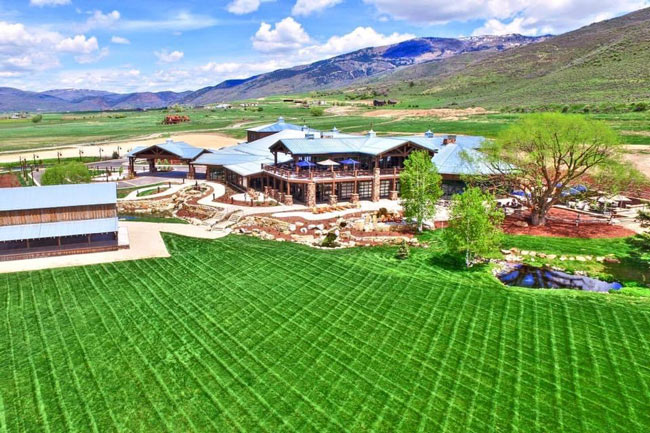 We will be meeting at the stunning High Star Ranch, nestled in the Uinta foothills…

DeJoria Center
970 N. State Road 32
Kamas, UT 84036
The DeJoria Center is located 45 minutes east of Salt Lake City and just 16 miles from Park City. Unless you decide to road trip it, you'll most likely want to fly into Salt Lake City International Airport (SLC). There are a number of lodging options a short drive from the DeJoria Center, including: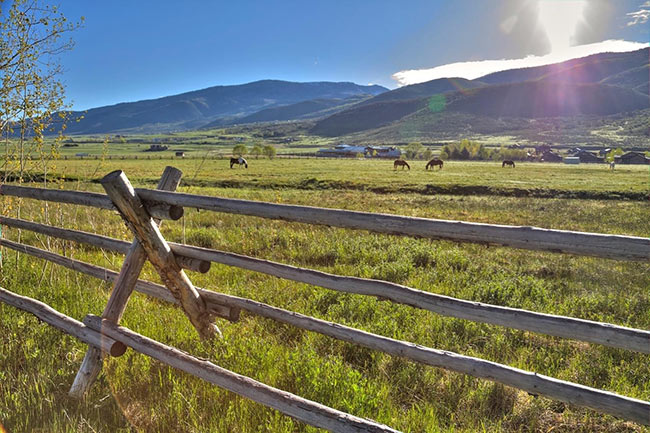 What's the schedule?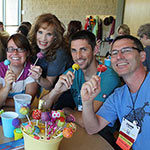 We keep a lot of the schedule secret, on purpose. This is because we want you to preserve as much magic as possible. We also want to give you the gift of a few days off from real life, free from the need to worry about time and other distractions. We sweat the details so you don't have to. This is YOUR chance to escape.
(Here's a brief re-cap of what went down last time.)
Here's what we can tell you: There will be some short presentations, with opportunities for discussion, reflection time, and fun group things. With every activity, you are always free to participate as much or as little as you'd like.
Monday, August 1: Doors open at 10:30 AM, and programming begins at 11:00 AM and continues until 9:00 PM, with a significant recess break and lunch and dinner provided.
Tuesday, August 2: Programming goes from 9:00 AM to 5:30 PM, with another recess break and lunch provided.
Wednesday, August 3 (Wonder & Whimsy Society Members only): W&WS members can take advantage of this optional bonus day featuring some extra activities. And pizza. (We'll share details in the Private Group.)
Rest assured that there are plenty of breaks built-in to enjoy Mother Nature in this beautiful setting. This is your chance to enjoy a few days where the schedule is taken care of and every last detail has been thought of so all you have to do is relax and be present.
Will we be riding horses?
We will not be riding as a group on Monday or Tuesday of the Summit. High Star Ranch is home to Rhodes Valley Outfitters. If you would like to add an adventure to your experience while visiting this beautiful place, we invite you to book your adventures early, as they fill up fast. Learn more about their epic mountain biking trails, horse experiences and hunting here.
NOTE: If you are a member of the Wonder & Whimsy Society, you will be invited to join us for an optional group trail ride on Wednesday. You will receive more specifics on this after you secure your Golden Ticket.
Will it be the same as last year?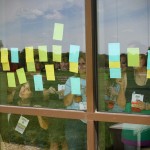 Nope. Well, kinda. We always keep some of the awesome things like Show & Tell, Recess, and the Group Mastermind. But the location and content is all new (and so are the surprises)!
And, brand new this year is Wonder & Whimsy Wednesday, a members-only optional bonus day featuring extra activities. Plan to stay an extra day to play with your fellow W&WS members!
Are there any age requirements?
Attendees must be between the ages of 18-118. If you're over 118, then we need a permission note from your parents.
What if I sign up and then am not able to come?
We will refund your money in full for any reason as late as May 20, 2022. After that, all tickets will be transferrable, but not refundable. (This is because that's when things get real and we have to start paying for stuff.) If you need to transfer your tickets, please email us with the names of those taking your place. It's possible that we may be able to find someone to take your ticket(s) but we can't make any promises. Also, due to the highly customized nature of this event, we need to cut off ticket transfers on June 17, 2022.
What should I wear?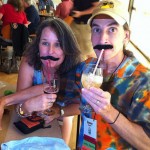 Whatever's most comfortable for you. This is a very casual (air-conditioned!) event, so jeans and a t-shirt are totally fine. August in Utah is usually awesome but can be warm, so it might be wise to pack some shorts, too.
Is this a religious thing?
No. Although the topics of God or religion may be brought up by your fellow attendees in various discussions, this is open to everyone of all beliefs and isn't designed to convert you to something else. (Except "Adultitis Fighter" if you aren't already.)
Can I bring a friend or family member or my staff?
Of course! Great idea! This event will be a fantabulous way to bond with a spouse, sibling, parent, friend or even your staff. It's a unique personal AND professional development opportunity that's actually fun. In fact, we offer a "Partners in Crime" discount for such scenarios. If you buy two or more tickets, you'll automatically save an additional $20 off each ticket.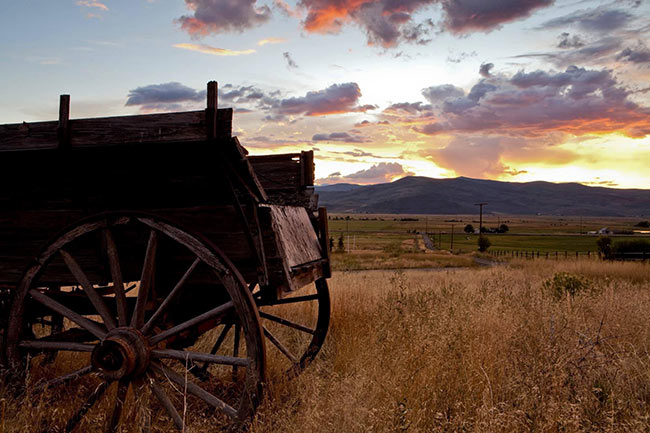 Is this event introvert-friendly?
Of course! In fact, the Escape Adulthood Summit was invented by Kim and Jason, who are both introverts themselves. It's a wonderful place to meet new people and have lots of fun, but there is also a lot of scheduled downtime, opportunities for self-reflection and to connect in smaller groups. You won't be forced to do anything you're not comfortable with, and we encourage EVERYONE to participate as much or as little as they'd like.
I'd totally love to come, but it's out of my budget.
That's not really a question, but here are a few things to think about…this is actually a pretty swell professional development opportunity, so perhaps the company you work for will be willing to pay for it, or at the very least, it's a tax write off! (Show this to your boss.)
Also, consider this: In life, the things we most often regret are the things we DON'T do. This investment may seem like an indulgence that's hard to justify. But it's been our observation that our culture spends a lot of money on things – shoes, cable TV, fancy coffee – that rarely impact our happiness and general well-being on anything more than a surface level. We WANT to have lives that are less stressful, less busy, more balanced, and more fun, but we rarely invest the time or money to make them so.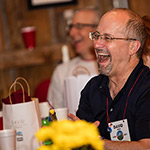 This is your chance. We've designed this event to be one of those life-shaking, "highlights-of-the-year" sorts of experiences, and we think you're worth the investment. You'll come off this experience higher than a kite and energized by the people you'll meet, but grounded with real-world techniques for standing up to Adultitis in your daily life.
Magic is going to happen here. It's time to claim some of that for yourself.
My question must not be very frequent, because I don't see it here.
If you're still wondering about something we didn't cover here, feel free to email us at kj@escapeadulthood.com and we'll get you squared away :)
---
The next Escape Adulthood Summit will be held on August 1 & 2, 2022.
🚨Golden Tickets for the 2022 Summit are SOLD OUT!🚨
Sometimes tickets become available if someone can't make it.
Email us if you'd like to be added to the waiting list!
---