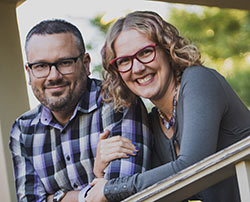 Escape Adulthood LIVE began in 2020 as "Coffee with Kim & Jason," a casual daily livestream hosted from the duo's kitchen table. It was meant to provide hope and encouragement to our community of Adultitis Fighters, and as "two weeks to flatten the curve" turned into months, the show's name was changed as it evolved into a weekly format that continued throughout the pandemic.
These days, a new episode of EA LIVE happens every month, but the day and time are a surprise! Our aim is still to inspire, entertain, and encourage you in the fight against Adultitis. If you attend live, you'll be able to chat with fellow Adultitis Fighters, have the chance to ask us questions, and win prizes! Grab your favorite beverage, take a little break, and join us for a cup of hope. ☕️ 🍺 🍷
---
🎥 Live shows are broadcast in the Escape Adulthood League.

⏪ Archived episodes with show notes are here.
---
Watch Previous Episodes:
---
Playlists
Binge on your favorite segments from the show! Check out all our playlists on Youtube.
Jason's Monologues
Let's Draw
What's Going On?
Adultitis Fighters Unite
Question of the Week
Adultitis-Free News
---
Miscellaneous
How do I watch the show live?
Live shows are broadcast in the Escape Adulthood League but the time and day are always a surprise. Become an Insider to receive the announcements.
What software does Jason use for his live drawing segments?
He uses the Procreate app on his iPad with an Apple Pencil. It's awesome.
Who created the theme music at the beginning of the show?
It's the instrumental version of "Heaven Knows," by The Hunts.
Backstage Pass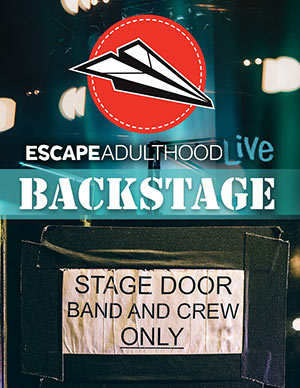 Periodically, we host a fun backstage hangout on Zoom immediately after the show. This virtual happy hour is exclusively for Wonder & Whimsy Society members and offers a chance to connect with fellow Adultitis Fighters and share a behind-the-scenes look at the show. These afterparties are announced as Events in the private group. (Learn more about the Wonder & Whimsy Society.)