We can't hold Wondernite this year…because COVID. But we've got something else exciting planned…check out Gallery Night!
join us for an extraordinary evening of art, food and storytelling!

don't miss our 3rd annual wondernite
friday, november 15, 2019 • 6:30-10:30 pm • madison, wi

[ SOLD OUT! ]
Get all gussied up and join us at Park Hotel, Madison's only Capitol Square hotel, for an unforgettable night that includes a spectacular plated dinner, wine, dessert, and an extra helping of magic! This exclusive event features an inspiring, entertaining presentation by Jason Kotecki as he premieres never-before-seen original artwork and the captivating stories behind them.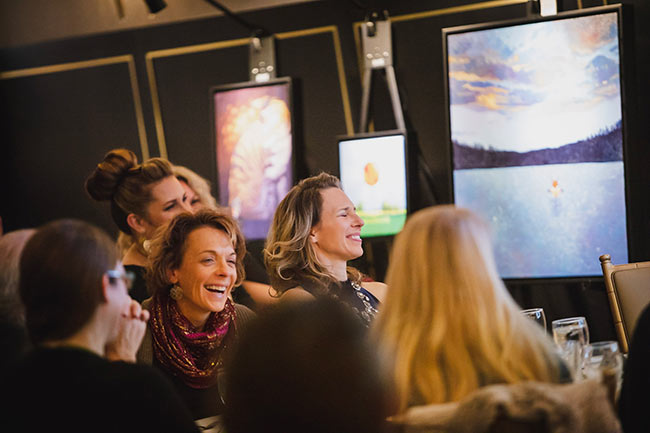 You'll be able to connect with other like-minded Adultitis Fighters, shop from an assortment of limited edition treasures not available anywhere else, and participate in a hilarious live auction like you've never experienced, hosted by Jason's brother Doug.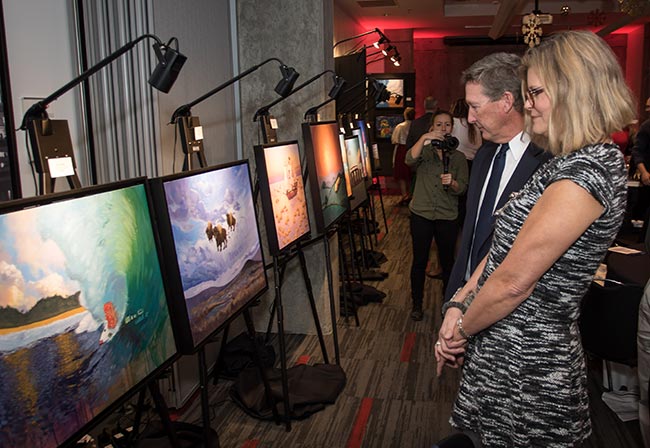 "It was absolutely fantastic. Such a magical night, surrounded by stunning pieces of art and wonderful people. I had no idea what to expect, and I left feeling inspired and happy to be surrounded by people who are strong advocates of being positive! The stories made the paintings alive and magical. I ended up wanting to buy every single painting because they all each represented a specific magical concept that we all should include in our daily lives. I already look forward to next year!"
–Hollie Barnes Spink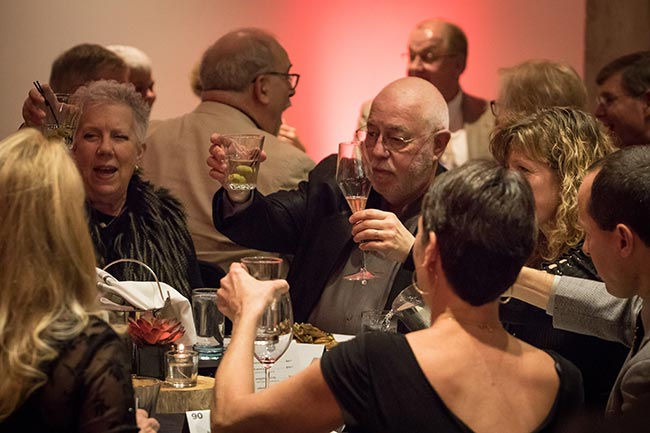 You will not want to miss this night to remember! A very limited number of spots are available, and this event has sold out each year. Reserve your spot now!

[ SOLD OUT! ]
Here is a video of some highlights from the first Wondernite that will give you a feel for the experience. You can also check out the recap of Wondernite 2017 and 2018 and 2019 in words in pictures!
"I enjoyed hearing the inspiration and stories behind the paintings. As I heard the stories for some of them it made me like them even more. You guys really know how to throw an event. The food was delicious, the welcome was great, the laughter shared was much needed. Your events always leave me feeling energized."
–Lea Rosenberg
"Thank you for a lovely, grown-up (but not too adult) evening!"
–Beth Putnam
"Loved it! I was really hesitant to drive all the way to Madison for a relatively short event but I had such an amazing time! And I'm so thrilled with the original pieces and prints I got. All of Jason's pieces are just so lovely, imaginative, and fun. Hearing his take on each piece was really touching. It is such a blessing to have such fun pieces that make me smile every time I see them."
–Rachel Arfstrom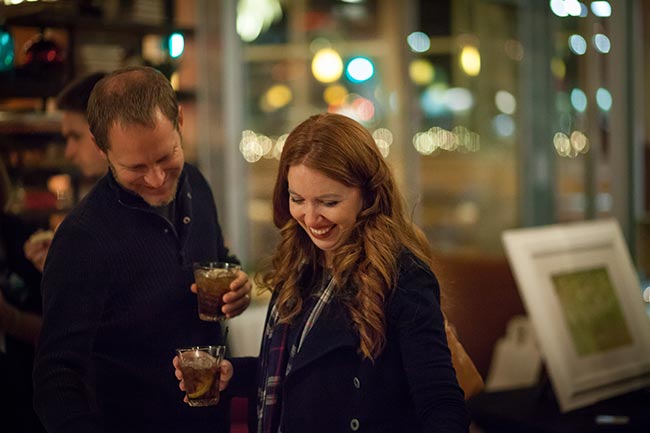 "I always LOVE Jason's stories of inspiration, hope, and wonder! The live auction was fun too!"
–DeEtte Gastel
"You guys did an amazing job. As a fellow 'experience-creator' I noticed everything. Everything had a purpose and it was so well thought out. I have heard Jason speak a number of times (and I always love his storytelling) but this was so different. I was so honored to be there and am crossing my fingers you do it again."
–Courtney Cantwell
"Thank you! I took a chance on a night not knowing what to expect and attended solo. I really had a blast and would absolutely attend more events! Thanks so much ❤️❤️"
–Carrie Ouradnik

frequently asked questions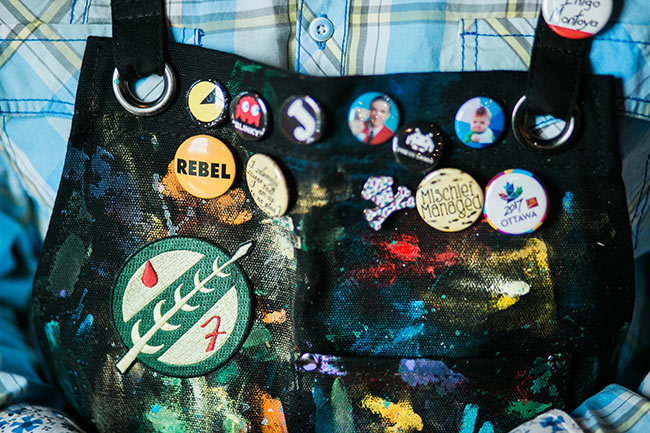 Who can attend?
Anyone over the age of 21 is welcome to attend. We've seen couples use it as an excuse to get all dressed up for a fancy date night. Best friends treat it as an epic girls night out. Parents attend with their adult children for a unique bonding experience. And a lot of people come solo, excited to connect with friendly, like-minded people who are serious about not taking themselves too seriously. Please note that with limited seating, it's first come, first served, so don't wait too long between buying the number of tickets you need!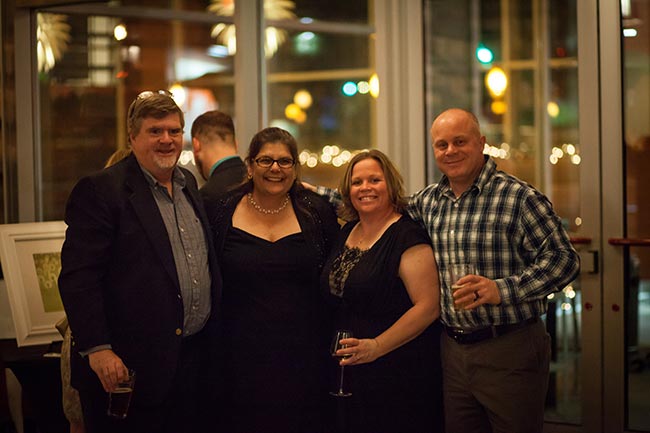 How much are tickets?
Tickets are $100 each, and include:
a one-of-a-kind presentation from Jason customized specifically for the evening with stories he's never told from stage before.
a plated dinner prepared by a talented chef using locally-sourced ingredients, and a token for one glass of wine, beer, or a mixed drink.
access to limited edition artwork and products that will not be sold anywhere else.
other little surprises that we keep secret. ;)
Guests who have attended a previous Wondernite or an Escape Adulthood Summit are eligible for a $30 savings.
In addition, we are offering a very limited VIP experience for just $200 (only 8 spots available) that include priority seating at Kim & Jason's table, an extra drink token, and an original sketch by Jason.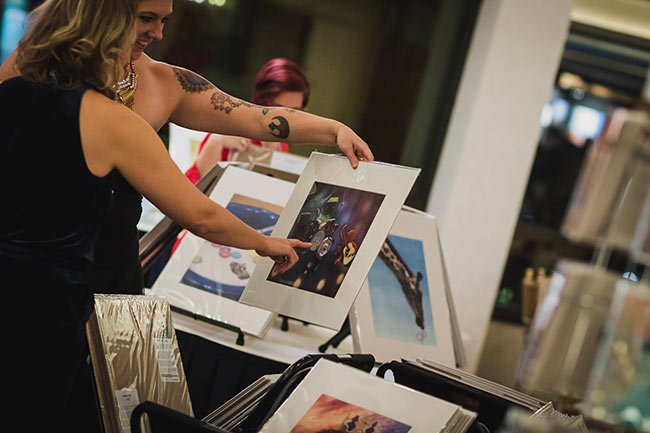 I don't know that much about art. Is this one of those hoity-toity things where I'm going to feel uncomfortable?
Not to worry! A few years ago, Jason had the chance to visit some art galleries in Scottsdale, Arizona. Although much of the art was truly impressive, he was taken aback by the extreme levels of Adultitis that permeated everything. Everyone was so serious and stuffy. Making art is a joyful experience for him – as it surely is for the artists who had their work on display – but in those galleries, that joy was missing. Big time.

Jason's work is filled with whimsy, joy, and optimism, and he wanted to create an Adultitis-free art collecting event that embodied those elements. His goal was to make a place for people who have never considered themselves art collectors to be as comfortable as those who are always on the lookout for new pieces. And although it's fun to play dress-up once in a while and enjoy a nice meal, it doesn't have to be at the expense of laughter and levity. And so Wondernite was born.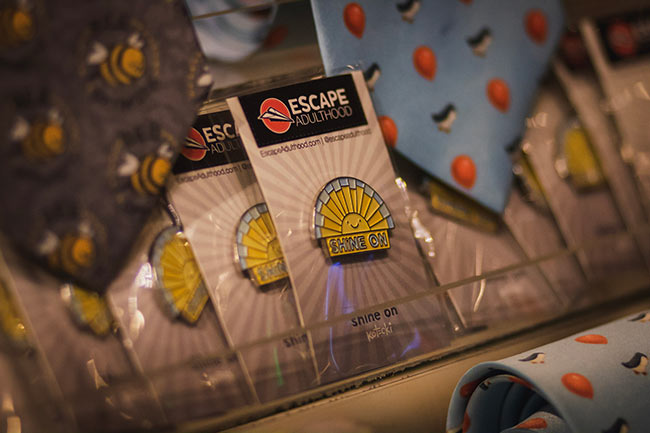 What kind of stuff will be for sale?
There will be original art in different sizes and price points, along with limited edition items you won't be able to get anywhere else. We also will have a selection of goodies from our Lemonade Stand – things like prints, books, greeting cards, and calendars – that will suit every budget. We're also happy to offer a 0% financing option to help make securing the one-of-a-kind treasures for holiday gifts or your personal collection more convenient.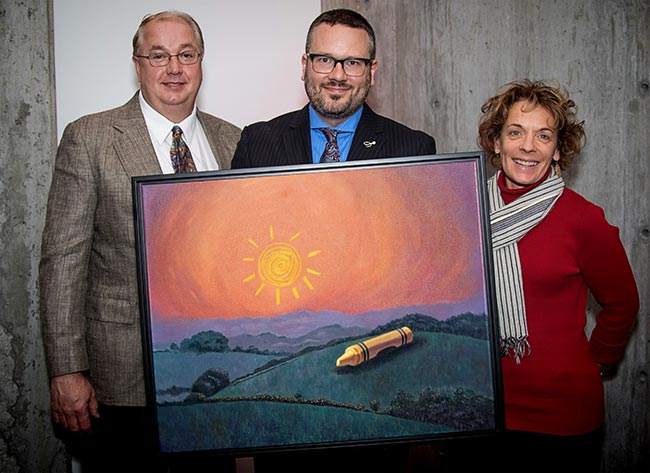 What's the agenda for the evening?
An opening reception will be held from 6:30-7:30 pm. Dinner is served at 7:30, followed by a fun live auction, and a memorable presentation in which Jason will reveal new pieces of artwork for the first time and share the inspiring stories behind them. The evening will conclude at 10:30 pm.
Where is it being held?
We'll be convening at Park Hotel, Madison's only Capitol Square hotel. The address is 22 South Carroll St., Madison, WI 53703
Where should I park?
Valet parking will be available and there are two parking ramps that are a short walk away: Dane County Parking Ramp at 113 S Henry St. and the 25 West Main Underground Parking at 122 W Doty St.
What if I'm from out of town?
We have secured a special block rate of just $134 plus tax for those who'd like to stay overnight. The cut-off for this discounted rate is October 15. To get the deal, make your reservation here or call 608.285.8000 and tell the reservationist that you'd like to book in the Wondernite 2019 block before 10/15/19.
Will these pieces be available anywhere else?
Any original pieces that remain unsold may be made available to the public after this event, but some limited edition products will only be on sale for one night only. If you want first crack, this is the place to be!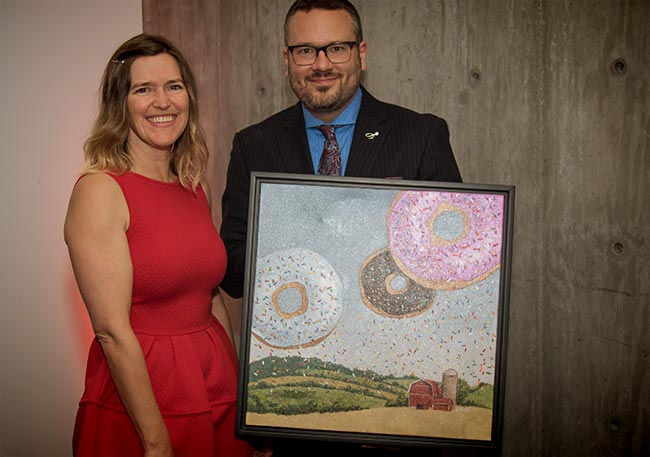 What if I sign up but can't make it?
Tickets are non-refundable, but they are transferrable. If you'd like to give or sell your ticket to someone else, please let us know as soon as possible via kj@escapeadulthood.com so that we can accommodate any special requests and update the customized elements we have in store. We do maintain a waiting list, but we cannot guarantee that we will be able to facilitate a transfer for you.
Was Wondernite once free?
In the past, the event was invite-only and geared toward people who were serious collectors of Jason's original art who were required to share their anticipated budget for the evening. Wondernite is now a ticketed event, with no expectations that the attendees will purchase anything, making it more affordable and open to anyone looking for a magical evening of inspiration and joy.
Will I get a chance to see Jason in a suit?
This is pretty much the one day a year Jason isn't wearing jeans. ;)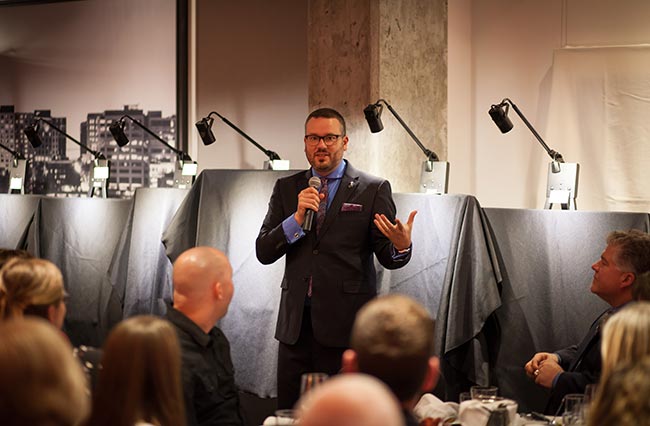 I have a different question…
Great! Email us and we'll try to answer it.
Be our guest for this night to remember. A very limited number of spots are available!

[ SOLD OUT! ]