The doors to the Wonder & Whimsy Society are currently closed.

You're invited to join the secret society Adultitis does NOT want you to know about.
Become part of a remarkable group of people who honor their childlike spirit and receive inspiration, encouragement, and accountability to create a life filled with adventure, meaning, and joy.
The Wonder & Whimsy Society is the premier solution for treating Adultitis. Members receive Secret Missions, exclusive products, and Adultitis-fighting tools by mail and get access to members-only Mastermind Meetings, special events, and a thriving, supportive private community.
It's a magical balm of self-care, a membership to keep you mentally fit, and a community of like-minded companions finding joy and levity in dark times. In the Wonder & Whimsy Society, you will experience the electricity of anticipation, the fun of rediscovering your inner child, and the comfort of knowing you're not alone.

"The world has become so serious. I often get caught up in the doldrums of others, and I too often find that I've developed a case of Adultitis. I want adventures and good-hearted shenanigans in my life, and I want to develop my sense of wonder and appreciation for whimsy. When I signed up, I said I was taking a big leap and it has been SO worth it."

– Brittany Engel, WI

"I wouldn't miss this for anything! I love adding more wonder and whimsy to my crazy, demanding life. Having fun things to look forward to in the mail, a chance to be more creative, and to laugh and be 'kid-like' more often is just what I need."

– Kristy Dimmick, UT
"I want to keep my creativity pushing ahead. It's who I am but, like exercise, it is way too easy to fall off the bandwagon alone. Also, samesies with staying fun as an adult!! I am adventurous and fun but it's hard to stay that way without other adventurous and fun adults!"

– Christa Schmeelk, WI

"I enjoy the monthly Secret Missions and the creative challenges of completing each one. If you are looking for a gentle poke out of your creative comfort zone, if you want to meet and talk to a community of like-minded, whimsy-seeking individuals, or you just want to be reminded that silliness and fun are positively worth pursuing, do it."

– Matthew LaFleur, IL

the origin story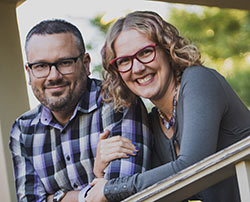 We are professional reminder-ers and permission granters. We love making wonderful things and amazing experiences for people who most appreciate them.
The storm clouds that invaded 2020 in the form of a global pandemic carried some silver linings. For twenty years, we'd done lots of tinkering and scattered tons of seeds. In the summer of 2020, we felt the time was right to harness all the wisdom and experience we gained over the previous two decades into something less…random. We envisioned a garden, thoughtfully planned out and lovingly tended to, while serving as a place of beauty, reinvigoration, and clarity.

And so the Wonder & Whimsy Society was born with a Founding Member cohort of 126 members.

the vision
The Wonder & Whimsy Society is designed to give those who honor their childlike spirit the inspiration, encouragement, and accountability to create a life filled with adventure, meaning, and joy.
When we are overcome by Adultitis, we go about our days in a predictable, boring fashion, filled with apathy and indifferent to the excitement of possibility. We take ourselves too seriously. Our lives become bland, humorless, and predictable. We walk around like jaded tourists, wearing "Been There, Done That, Got the T-shirt" souvenirs.

In this state, we are blind to wonder and resistant to whimsy.
Wonder is a gift that gets missed amidst the distractions of life. Each new day brings a fresh array of surprising beauty and inexplicable amazements to savor. There are magnificent marvels around every corner. Wonder is a bridge that reunites our minds with our hearts in order to experience joy and peace.
And although Whimsy is often viewed as superfluous, it is a spark of delight with the supernatural power to uplift the human spirit. Whimsy can fill a heart with happiness and a head with new ideas. Whimsy brings a playful unpredictability to our days. It puts the heavy things we carry in perspective. The delicious ridiculousness of whimsy helps lighten our loads and brings joy to others.
In a dark world where the terrible stuff weighs so heavily upon us, we need wonder and whimsy more than ever.
Does this resonate with you?
The people who can get behind this idea are the kind of people we want to share the journey and do life with. They're the kind of people we want to make wonderful things for.

"Being a part of the W&WS has given me the reminder of what's important – finding wonder and whimsy in the everyday; and being open to learning from a fun, creative group of people from all over. Also, who doesn't love getting to decode secret missions in the company of a miniature plastic penguin? Any opportunity to find new ways to discover and spread more wonder and whimsy is priceless."

– Martha Henderson, WI

"This group brings joy through adventures, shenanigans, and conversations. W&WS is a positive, supportive, and welcoming group. There is acceptance of everyone and the way you want to engage."

– Jen de Ridder, NC

"I like it all; the art, the message, the community. W&WS had enriched my life in many ways. It helps me stay centered and helps us cope with all the crappity crappie crap. We all need something positive in our lives."

– Mike Schroeder, WI

is this for me?
Maybe not. The Wonder & Whimsy Society is not for everyone.
It's for people addicted to making memories and creating meaningful moments. It's for people looking for an escape from taking themselves too seriously. It's for people fed up with Adultitis who are ready to reawaken their spirit, reignite their passion, and see with new eyes.
Joy is contagious. The people you surround yourself with are the biggest influence on your behavior, attitude, and results. This community exists to give you the fuel to fill yourself up, so you can go back out and serve the important people in your life. The Wonder & Whimsy Society is your safety net to get the inspiration, encouragement, and accountability you need to live your best life and let your authentic, childlike spark shine.
If you've ever felt like that childlike spirit is an unwelcome guest in your own family, circle of friends, or workplace, there is a place for you here. This is your tribe, your people, your chosen family, where you no longer have to apologize for being you.
Welcome home.
"In the W&WS I feel seen and celebrated in this very fun, amazing and awesome group of awesome individuals, like family you get to pick. I look forward to those monthly secret missions. This is totally and 100% worth the investment. Love you guys!"

– Amy Allison, WI
"It's great knowing I can come on this site and find friendly people, positive vibes, and creativity. And that I'm not crazy for taking silly photos of the antics of critters like Wonder Marty. The W&WS is sunshine on a gloomy day.

– Brenda Kinnear, PA

the exclusive perks
The Wonder & Whimsy Society is the most powerful antidote for treating Adultitis. It's an ongoing experience that will faithfully provide the electricity of anticipation. Not only does your membership fund the continuation of our work and this movement, but it also gives you a front-row seat to the best of what we create.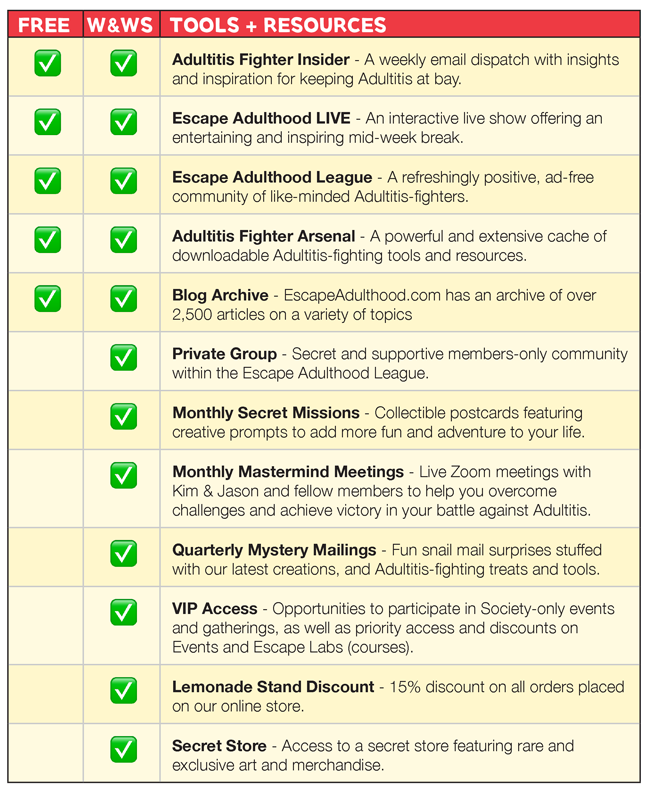 What can you expect?
12 Secret Missions by mail – written in a top-secret code – featuring creative challenges and shenanigans designed to add more fun and adventure to your life.
---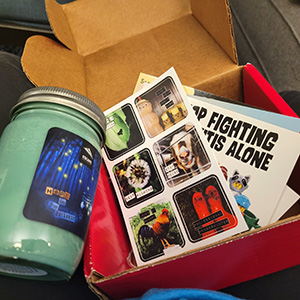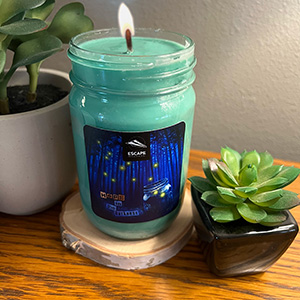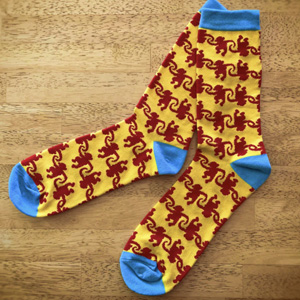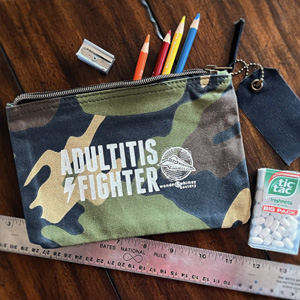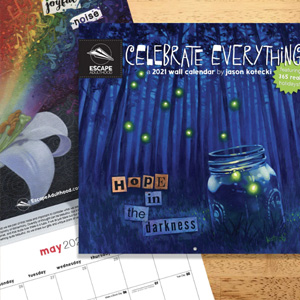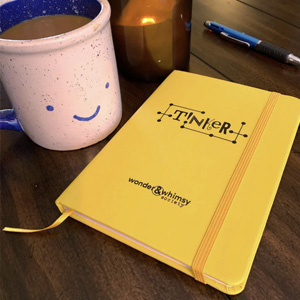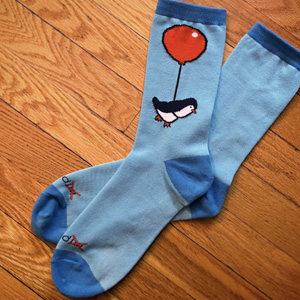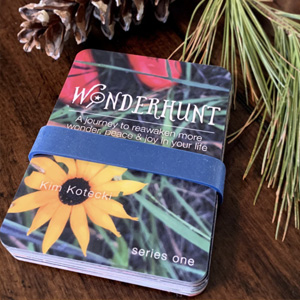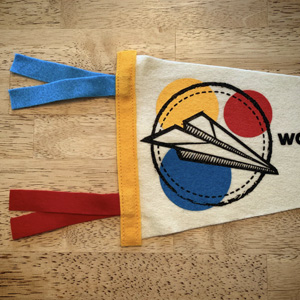 4 Mystery Mailings stuffed with our latest creations and Adultitis-Fighting treats and tools, including limited edition items that are not available anywhere else!

"Love getting these boxes! The idea of getting a package that you have no idea what's inside is rare and awesome!"

– Ashley Adkins, MI
---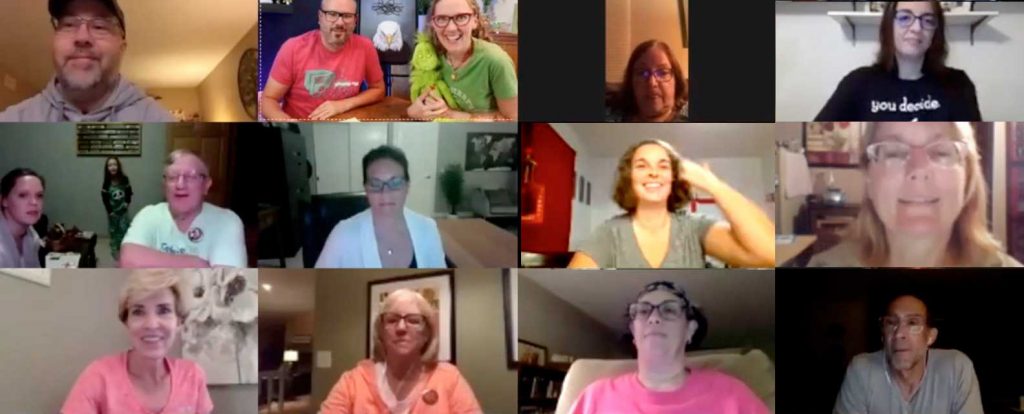 Live online Monthly Mastermind Meetings to help you overcome challenges and achieve victory in your battle against Adultitis. Some past topics include:
Self-Care for Caregivers: Finding Balance in a Season of Serving 🥺
Daydream Believer: Finding and Following Your Dream 🌤
Cupid Vs. Adultitis: Keeping the Fun in Your Relationship 💕
9 to 5 Fun: Leading the Charge Against Adultitis at Work 💼
Playing in the Dark: Finding Levity Amidst Grief, Loss, and Pain 😞
Adultitis-Free Parenting: Enjoying the Journey No Matter What Season You're In 👪
Overwhelmed By All The Things: Everyday Hacks to Save Time and Energy 📝
Help! I'm Surrounded By Adultitis: Dealing with the Difficult People in Your Life 😡
---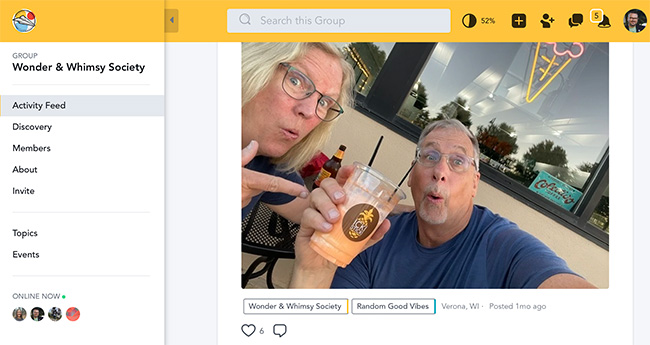 Admittance to a private, positive, and supportive community within the Escape Adulthood League. (It's also where Kim and Jason share their most secret, behind-the-scenes stuff!)
But wait, there's more!
You also receive…
15% discount on all Lemonade Stand orders (not including original artwork).
Access to Escape Adulthood LIVE Backstage, periodical virtual afterparties hosted on Zoom immediately after the show.
Access to exclusive art and products.
Discounts on ALL Escape Labs and Courses.
A treasure chest of other exclusive content and behind-the-scenes access not available anywhere else.
Opportunities to participate in Society-only Field Trips, events, and gatherings.
In addition, 5% of your membership fee will support the Make-A-Wish Foundation, an organization we've been involved with for almost twenty years, which provides wonder & whimsy by granting life-changing wishes for children with critical illnesses.
"Kim and Jason have created something very special here and I'm so grateful to be a part of it. The W&WS has been a respite for me during such a difficult year. I love this opportunity to be a part of such a positive, uplifting group of welcoming people, doing fun things together, and sharing our light with others. While our world is so uncertain right now, the masterminds, secret missions and fun goody box ensures I always have something to look forward to."

– Cara Tracy, AZ

"I love the resources, challenges, and inspiration. As a member, it has forced me to look at and manage my own Adultitis."

– James Hall, CA

"I love the like-minded community support even with different personalities, and backgrounds. You can participate as much or as little as you want and you may be surprised at how much you end up enjoying every chance to participate."

– Helen Meissner, MN

you're worth the investment
This is more than a membership, more than a community, more than getting cool things by mail. It's a transformative experience and an opportunity to equip yourself with strength and confidence to stand up to Adultitis in your daily life.
In our research, we looked at pricing models for Peloton classes and Crossfit gyms and yoga studios, which can cost hundreds of dollars a month. We found that some people spend $20,000 or more for a country club membership.
(Don't worry, membership to The Wonder & Whimsy Society does not cost $20,000 :)
We wanted to create a premium experience, but we also wanted to make it affordable. That's why Annual Membership is just $38/month (billed annually at $449).
⭐️ Need a payment plan? Although paying your membership in full ensures you the best price we can offer, we are happy to offer the convenience of breaking your fee into two easy payments. (If it's more important to you to spread out your payments than paying the lowest price, please use this application form.)

"This is my annual birthday gift to myself! :)"

– Bridget Buckman, WI

consider the patron level
If this cause aligns with your mission and legacy, you may find that the Patron level will make your heart sing. It's an opportunity for you to take on a special, more personal role in bringing our work to the world.
The Patron level is $1499 annually per member, and includes these extra benefits as a token of our appreciation:
15% discount on all original art!
Extra goodies in every Mystery Mailing!
Exclusive Patron-only one-of-a-kind annual gift!
Handwritten postcards from our adventures!
Special mention and credit lines in the various things we create, such as acknowledgments in our books, credits on our shows, etc.

"I want to do this for the connection and to support you so you can continue your mission work. You are essential workers."

– Cathy Rose Monaghan, WI

it's time to shine!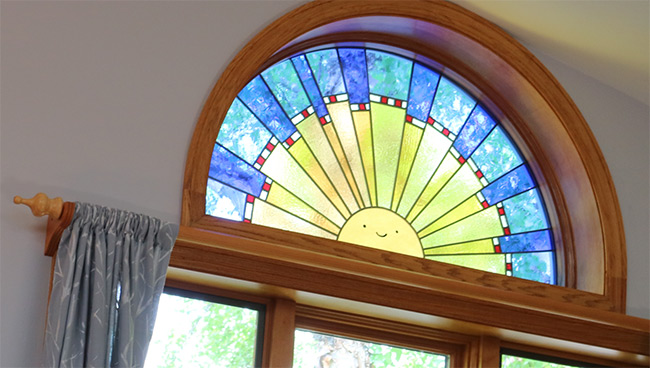 We are looking forward to surprising and delighting you all year long. We are committed to providing you wth inspiration, encouragement, and accountability to create a life filled with adventure, meaning, and joy.
As dark and difficult as life can sometimes be, there is still magic in the world and wonders to uncover. In the battle between darkness and light, the darkness doesn't stand a chance.
The future is bright. Let's shine together!

Your friends,

If this sounds like the perfect fit for you, don't delay. The doors to The Wonder & Whimsy Society will close on Tuesday, August 22, 2023, so we can focus our time, attention, and creativity on members. Feel free to email us with any questions you might have as you consider applying for membership!
⭐️ Although paying your membership in full ensures you the best price we can offer, we are happy to offer the convenience of breaking your fee into two easy payments. (If it's more important to you to spread out your payments than pay the lowest price, please use this application form.)


"Do you have anything in your world that delights and surprises you and encourages you to keep your heart open? W&WS allows you to participate at any level that's comfortable for you but I promise you being part of the W&WS will lead to unexpected random goodness when you least expect it and when you need it most. As a single person who lives alone and has been working remotely during this lovely pandemic, having a group of creative, friendly, kind, interesting, and accepting people that I can tap into as needed has been a lifeline for me. The wonderful things that come in the mail, secret missions and fantastic treats, plus the web meetings and online platform, all together have added a delightful randomness that makes me happy and promotes fresh thoughts."

– Victoria Labovsky, WI
"I really feel like I have found my tribe! Whenever I am feeling Adultitis setting into my life, I know that I am not alone. And that feels so darn good. Thank you for creating this magical place that I can visit whenever I need or want."

– Amy Allison, WI
Check out what two Founding Members have to say about their favorite part of being in the Wonder & Whimsy Society…

FAQs
Do you have a monthly payment option?

There are a number of reasons we're not able to offer a monthly payment plan for the Wonder & Whimsy Society membership. Like the pricing of the Escape Adulthood Summit Golden Tickets, we're asking for a financial commitment that will allow us to invest in all of the surprises and happenings as the year unfolds. However, we can offer the convenience of breaking down your annual membership fee into two easy payments. If that sounds good to you, apply here.
I'd like to include my spouse and possibly other family and friends in my adventures as a member; is that possible?

Each membership includes one monthly Secret Mission postcard and one Mystery Mailing per quarter per household. Membership can be shared by two members of the same household who are 18 or older. Both individuals will receive a cool name badge with a unique ID number and are eligible to join the Private Group within the Escape Adulthood League. The Secret Missions are easy to include other people in on. Many of the items in the Mystery Mailings are shareable, but we also offer most of the exclusive items on the members-only store, in the event that you want extras.
Is the membership fee a one-time cost or does it recur annually? What is the cancellation policy?

The non-refundable membership fee is annual and is good for one full year of awesomeness. For your convenience, the credit card you used to sign up will be charged automatically at the one-year mark to keep your membership active and ensure you don't miss out on any benefits. However, you will be notified of this charge in advance and have the option of canceling if you don't wish to continue for another year.
I'm in a super busy season of life right now. I'm worried I won't have the time to keep up with everything. What happens if I fall behind?

Don't worry, there's no "falling behind." This is set up to be a "choose your own adventure" experience. We offer a lot of value in the Wonder & Whimsy Society, but we encourage you to dip into what you want when you want. It's probably impossible to take advantage of everything anyway, so feel free to take what resonates and leave the rest.

And you might actually find that a small dose of W&WS is the perfect medicine when you're in the middle of the madness. Many current members have told us that it's a fast and effective way to fill their bucket so they can continue pouring into the lives of others.
Is this like joining a social network? I don't need another social media platform to keep up with. 

Although the membership software we utilize has many similarities to popular social media networks, this is not the experience you're used to. This is a community of like-minded people who are positive, encouraging, and fun-loving. If you're tired of the negativity, noise, and political wars found in typical social networks, the ad-free private group in the Escape Adulthood League will feel like a rejuvenating breath of fresh air. If you check out the Featured Posts a few times a month, you'll have a very strong idea of what's going on. Most importantly, the Wonder & Whimsy Society is a life-giving space that makes you feel better about yourself, not worse.
I'm an introvert. I'm concerned that others will begin to wonder why I'm not participating, at all or more, during meetings. The fear of judgment on various levels is holding me back. 

First of all, please know that Kim and Jason are BOTH introverts. It may not seem like it sometimes, but they savor weekends at home with nothing to do, and burn out very easily if they've not had enough of an opportunity to "fill their cups."

Of course, we want people to be involved and get as much out of the community as possible, but we are very mindful that just because people may not be participating "publicly" doesn't mean they're not getting anything out of the experience. We've designed this so that you can participate as much or as little as you feel comfortable. There will be group activities (always optional), but also plenty of solo and self-reflective elements, as well as opportunities to share the fun with people in your inner circle if you want.

Many introverts have already joined, some who participate in discussions and others who stay more on the sidelines, absorbing the things that are important to them. Several people are telling us they are signing up primarily for self-care in these trying times. In short, there is definitely a place for you here!
I have total Zoom fatigue and I'm kind of burned out from being online.

We get you. And that's one of the things that makes the Wonder & Whimsy Society different from other online memberships: the offline component! Between the monthly Secret Mission postcards that give you ideas for having fun in the real world, and the Quarterly Mystery Mailings packed with Adultitis-fighting tools and exclusive treasures, getting snail mail is fun again!

It cost us more money and takes extra effort to pack, label, and ship everything by hand, but we believe the tactile experience of real stuff creatively crafted and thoughtfully curated is an important aspect of membership.

It's also worth noting that our online Masterminds are the complete opposite of the typical Zoom meeting: they're fun, engaging, and inspiring. 👍
I have a different question.