This week's Escape Plan challenge (aka our Tip of the Week) is #25: G'Day Mate. Talk in a phony voice or accent to a complete stranger.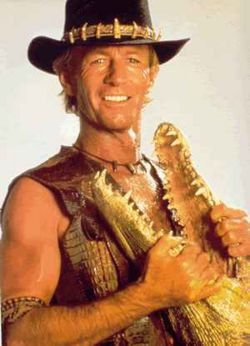 Apparently I have quite the Wisconsin accent these days, even though I was born and raised in Ottawa, IL, 90 miles SW of Chicago. I know what did it! While teaching in Stoughton, WI (known for it's Norwegian ancestry) for five years I was surrounded by native Wisconsinites on a daily basis. In fact the person in charge of the announcements for the PA system had a very thick accent, almost more like Northern MN, North Dakota. My o's will never be the same, ya know?
It's fun to mess around with the sound of your voice. My sister Kristy and I would goof around with accents all of the time when we were little. I think all kids do to some degree. As adults though… no way José! Unless you were voted the class clown your senior year in high school, phony accents are not an option in your adult life. But, why not have a little fun with your voice?
Here's an awesome site that will give you some inspiration, The Speech Accent Archive. Here's how it works… you pick the location, anywhere in the world, and click on the flag. The site features audio clips of people saying the same paragraph, in their respective accents. It's really quite fun!
Once you get your inspiration, take it to the streets and have some good old fashioned childlike fun. Leave a comment on the Escape Plan blog to tell us about your accent adventures this week.