Today is the youngest you will ever be. Act like it. – Mark Cuban
Whether you liked him in office or not, former President George H.W. Bush Sr. is a great example of what this quote it all about. This picture is from his sixth jump, at the age of 83, just less than a year after a hip replacement.
What kind of jump should you be making?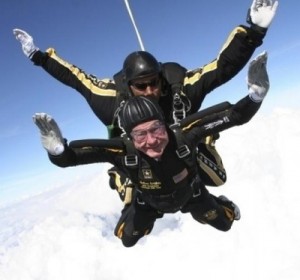 (Thanks, Phil, for sharing this quote!)