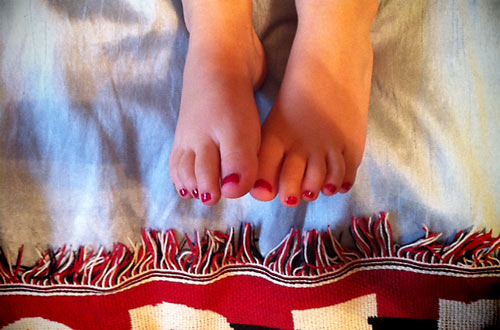 I finally got Lucy to let me paint her toenails. (She was convinced for the longest time that it was going to hurt.) It definitely goes down in the books as one of my favorite "firsts." Picture the two of us on her bedroom floor with red toes, waiting for them to dry, chatting it up like school girls — a mother's dream! Of course she thinks it makes her look more like a princess. Maybe that's secretly why I like to have mine painted, too.
Parenting is chock full of "firsts."
The cool thing is that you don't have to be a parent to have a "first" with someone you care about.
What "first" can you have today?
Photo credit: Kim Kotecki