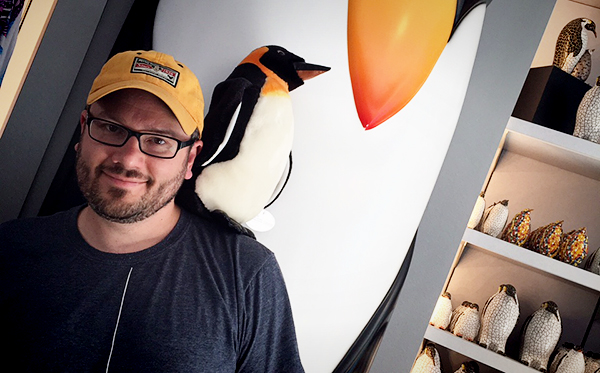 [ UPDATE: We have exceeded the number of slots we had available for this offer. Thank you to everyone who expressed interest! Click here for more information about bringing Jason in to speak at your organization through more traditional means. We have options to suit almost any budget, so don't hesitate to get in touch! ]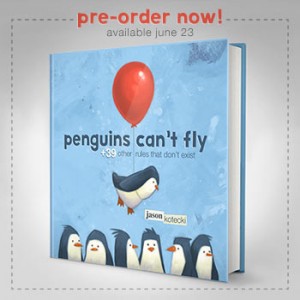 You may have heard that Jason has a book coming out with St. Martin's Press (an imprint of Macmillan) this June. Hopefully you've already secured your nomination for "Awesomest Person Ever" by pre-ordering a copy or ten. This is a big deal to us, because it's the best opportunity we've ever had to increase awareness about Adultitis. It's such a big deal to us that, for a limited time, we are willing to waive our speaking fee for orders of 150 books or more!
That's great! But what in the world am I going to do with 150 books?
Good question. Of course, if you want to hand them out to random strangers on a street corner, that's fine with us. But more likely, one of the following options might be more appropriate:
Use them as employee or client appreciation gifts.
Give them as prizes for an employee initiative you are beginning or already have in place.
Utilize them at a trade show as incentives for visiting your booth or placing an order.
Gift them to attendees at your association meeting or conference. You could even build the cost into your conference registration fee, or use the books as an incentive for early bird registration.
You mean I can sell the books to help recoup my costs?
Of course. In addition to incorporating the cost into a registration fee or ticket price for your event, you could…
find a sponsor and offer to include a sticker with their logo on it in each book.
sell the books at the event. (People who hear my talks often want something tangible to take away with them.)
pre-sell books in advance of the event to promote it.
sell them as part of a fundraising effort.
As you can see, depending on your situation, you might be able to tap into a wide variety of budgets, including marketing, training, continuing ed, or materials budgets.
And what kind of groups can you speak to?
Jason's speaking programs are appropriate for a wide variety of audiences, regardless of gender, age, or background, and can be customized to fit the specific dynamics of each group.
In-house staff meetings or events.
Conferences and meetings for trade associations.
Charity events and galas.
Civic and community organizations like Rotary, Kiwanis, Chambers of Commerce, and Moms groups.
Faith communities and churches.
If you definitely have an idea of how you could use the books, but aren't exactly sure how to utilize my speaking program (like if you are a financial planner who wants to use them as a client appreciation gift, for instance), you might considering donating the speech to your favorite church, charity, or community organization who might not otherwise be able to afford to bring Jason in.
The fine print.
As you might expect, there are a few restrictions in play:
You need to buy a minimum of 150 books from us at the full retail price of $16.99 each. (For orders over 150, we can offer a discounted price.)
The speaking program must take place on a mutually agreed upon date between June 23 and December 20, 2015.
Although the speaking fee will be waived, you still need to cover shipping for the books (unless Jason will be driving to your event and delivering them on the same day) and all associated travel costs, including hotel and transportation. Fortunately, Jason's travel needs are pretty low key (no private jets or even first class required:)
If this opportunity excites you and you want to start the wheels in motion or just have a few questions, please email me to start the conversation. Thanks!