This exhibition features celebrities and important pop culture icons reimagined as nostalgic vintage toys.
I'm not sure where I came up with the idea of turning famous people into iconic Fisher Price Little People, but it seems like the more I make, the more ideas I get for new ones! My favorite part is trying to figure out how to translate the person or character into the "language" of the classic toy. Little People have a certain vocabulary (no arms or feet, specific facial features, etc.) that I try to work within, while capturing the likeness of the subject. I'm open to using a little artistic license, but if I stray too much, the less it looks like a real Little People toy.
Celebrity and fandom has always been an interesting subject to me. What better way to celebrate these larger-than-life personalities than by transforming them into fun little toys?
Stay young and stay fun,

All pieces are painted in oil on 6″ x 8″ or 4″ x 6″ wood panels.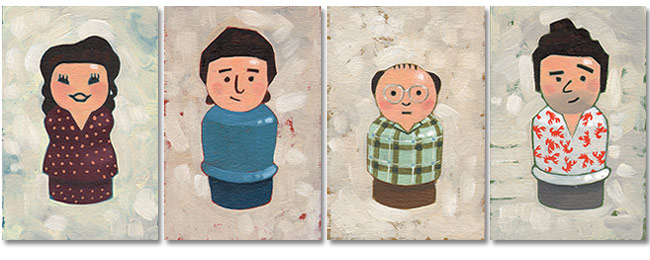 Seinfeld


Sold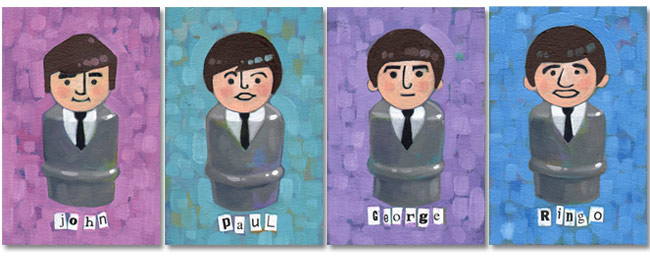 Fab Four


Sold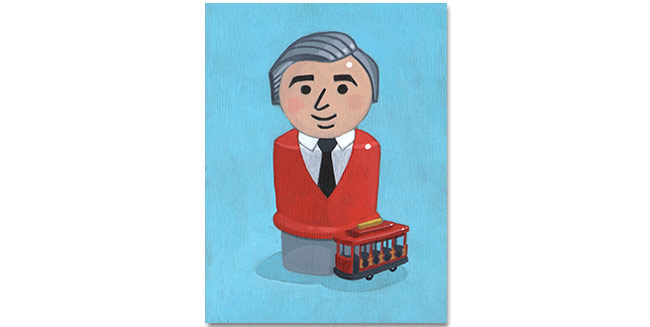 Mister Rogers


Sold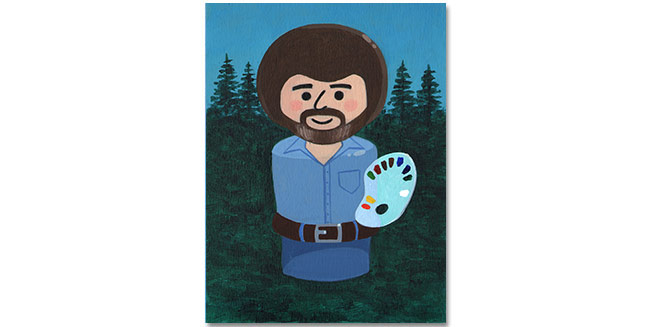 Bob Ross


Sold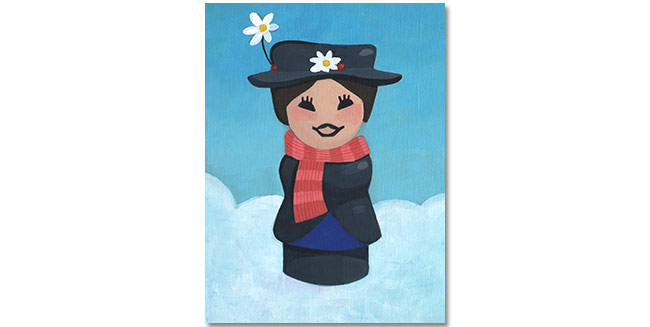 Mary Poppins


Sold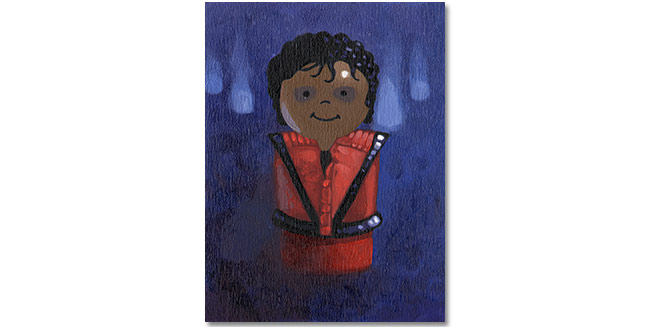 Michael (Thriller)


Sold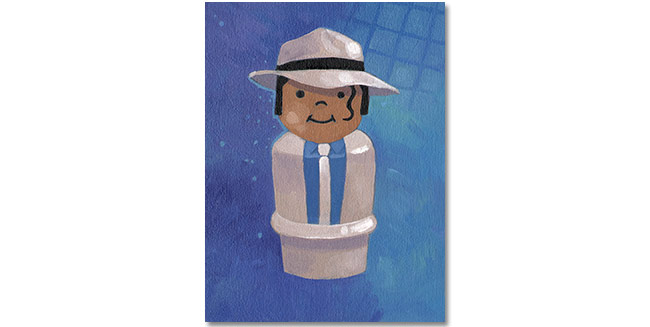 Michael (Smooth Criminal)
Available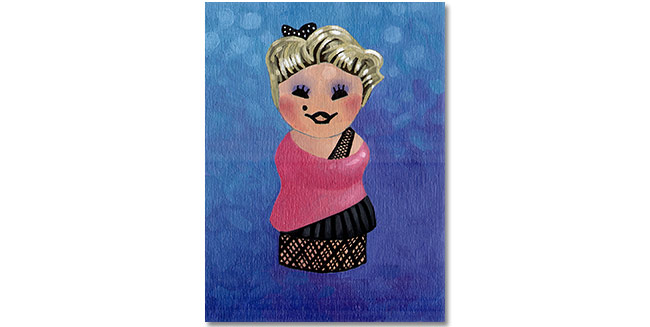 Madonna


Sold
Johnny


Sold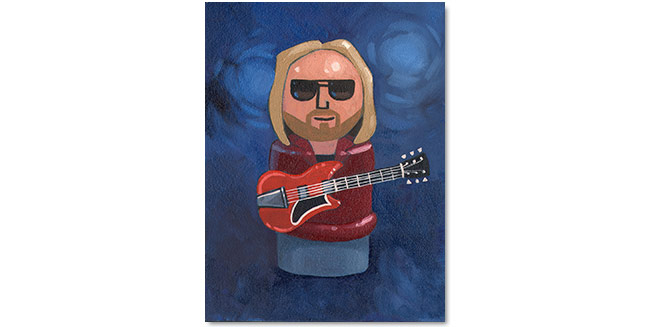 Tom


Sold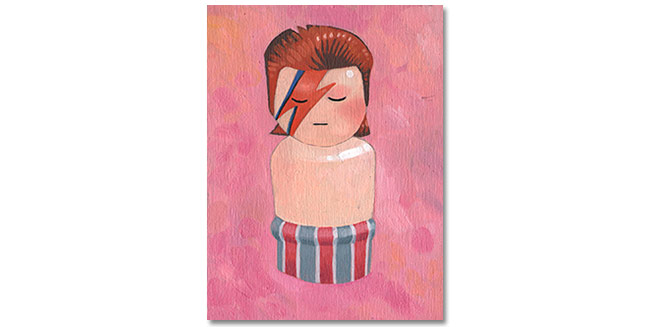 David


Sold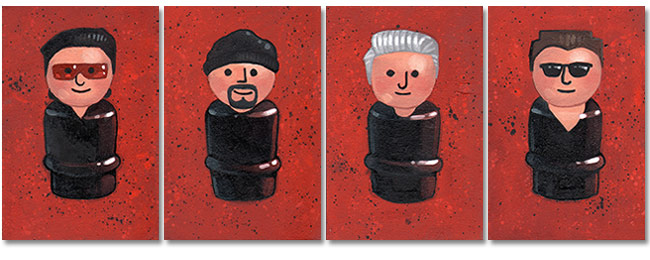 U2
Available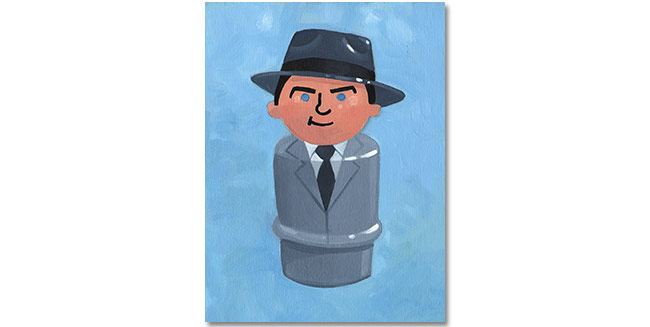 Frank


Sold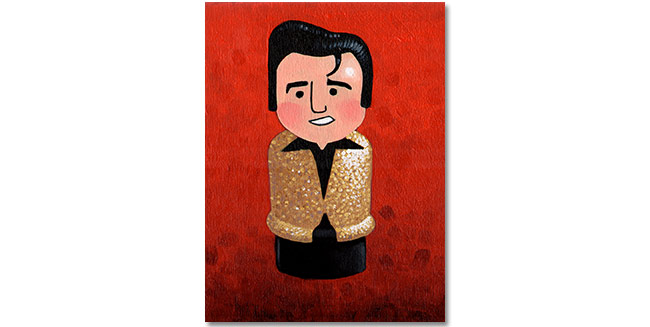 Elvis


Sold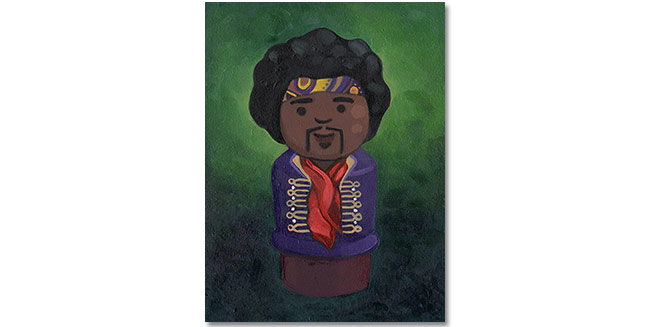 Jimi


Sold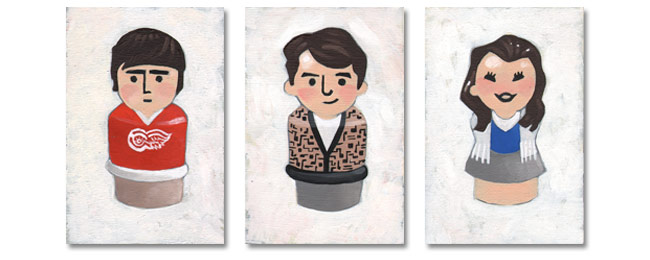 Ferris Bueller


Sold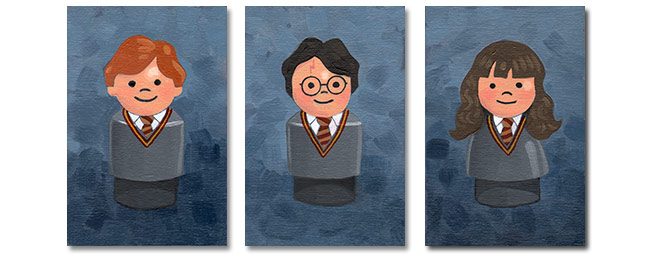 Harry Potter


Sold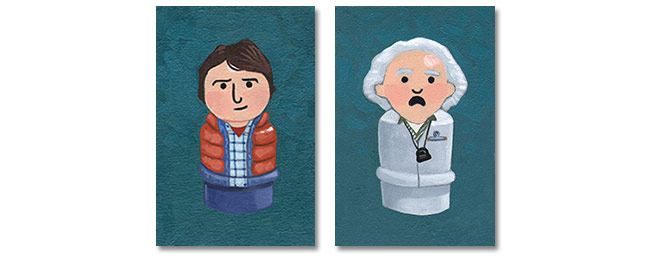 Back to the Future
Available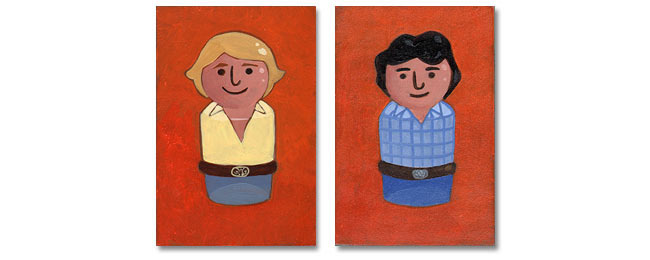 The Dukes


Sold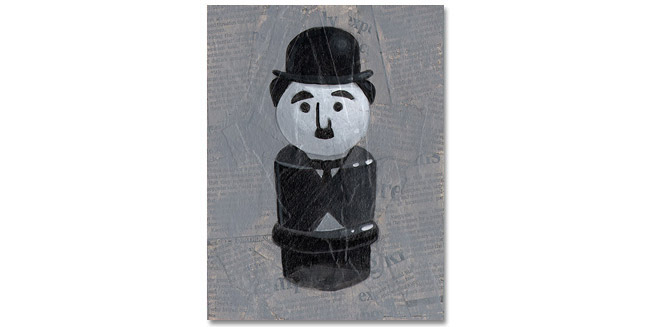 Charlie


Sold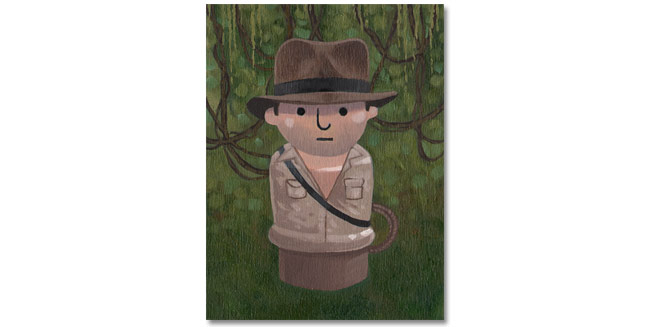 Indiana Jones


Sold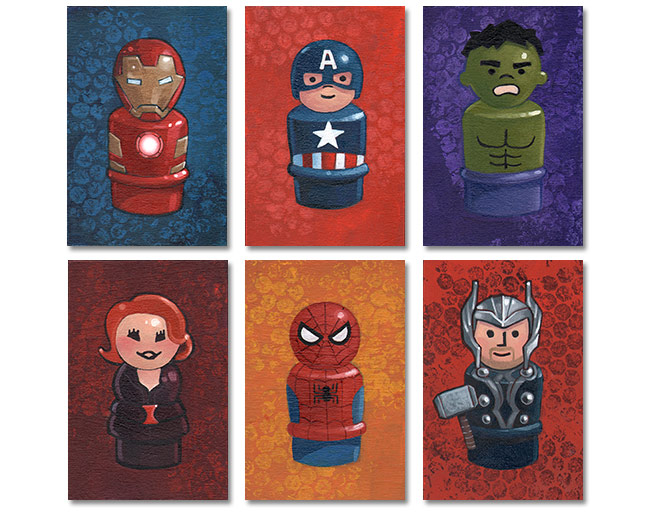 The Avengers


Sold
Justice League


Sold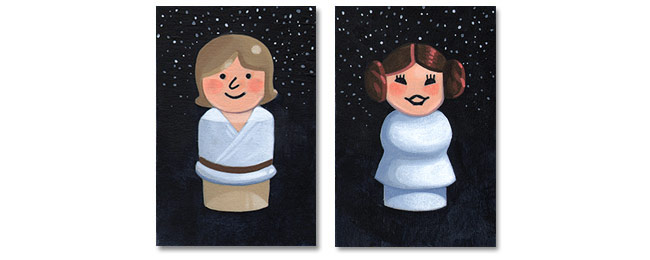 Luke & Leia


Sold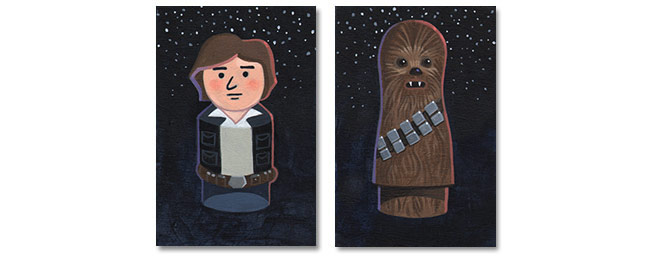 Han & Chewie


Sold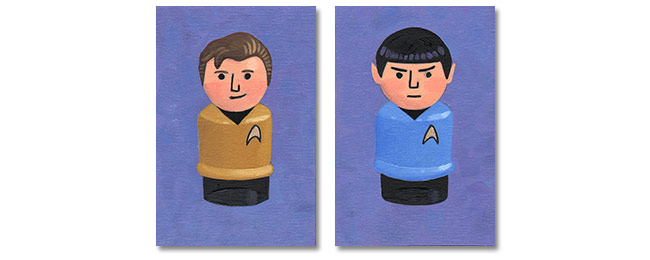 Star Trek
Available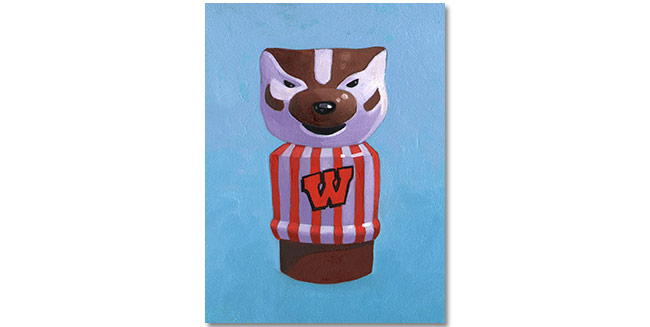 Bucky


Sold
---
Behind The Scenes
Here are some photos of my process. I primed the panels with a grey gesso, compliments of Mr. Bob Ross. I usually do an underpainting with Liquitex acrylics and use Gamblin oil paints to finish things off.