Around here, Show & Tell is not just for kindergartners! (Why should they get to have all the fun?) You're invited to share something awesome in your world for a chance to win prizes!
---
This month's theme is: Something from your childhood that you still have.
---
How to Play
All you have to do is send a photo to share@escapeadulthood.com (this is the show part) and include your name and a few comments about it (the tell part.)
What You Can Win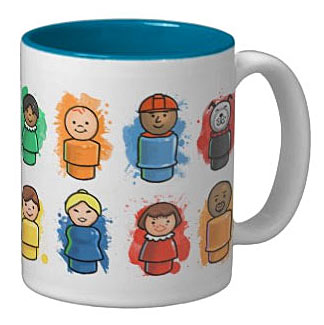 Our crack staff of Oompa Loompas will select five finalists, based on originality and general awesomeness. Then we'll invite everyone to vote for their favorite. The five finalists will each receive a $10 gift card to The Lemonade Stand, and the highest vote getter wins a sweet "Up with People" coffee mug!
Rules
In order to be eligible, you need to submit a photo, a name, AND a description. Bonus points if you're in the photo, as well for style and creativity :)