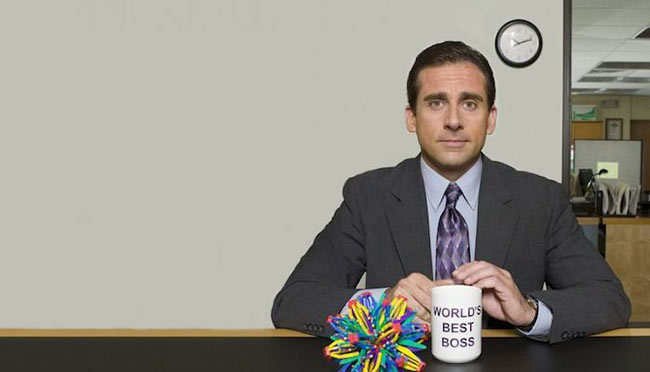 You have a chance to be the "World's Best Boss" (and not in the ironic sort of way).
As you know, exhaustion and burnout are now the new normal. It's frustrating because we know you want your people to shine. Good leaders are constantly trying to bring out the best in their people, to help them feel supported, valued, and seen. We know you try to instill confidence and affirmation in their efforts, acknowledging them as whole people with lives and loved ones, not just workers doing a job for compensation.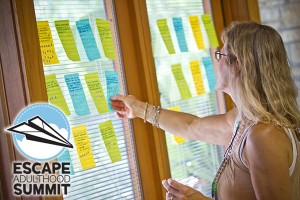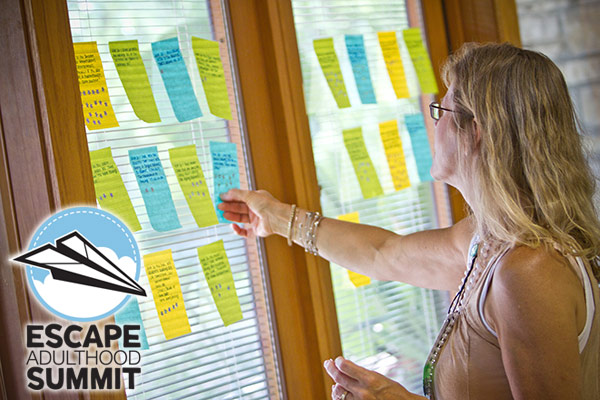 But it's a tall order in today's work climate. The obstacles that stand in your way are ginormous. New challenges in communication, constant change, political division, and unending uncertainty have taken their toll. Add to that the ever-evolving regulations, chronic understaffing, ongoing supply-chain challenges and universal industry-wide upheaval. Yikes, it's hard!
How do you support them? How do ensure the well-being and mental health of your people when stress is at an all-time high?
We'd love to help! This is what we do!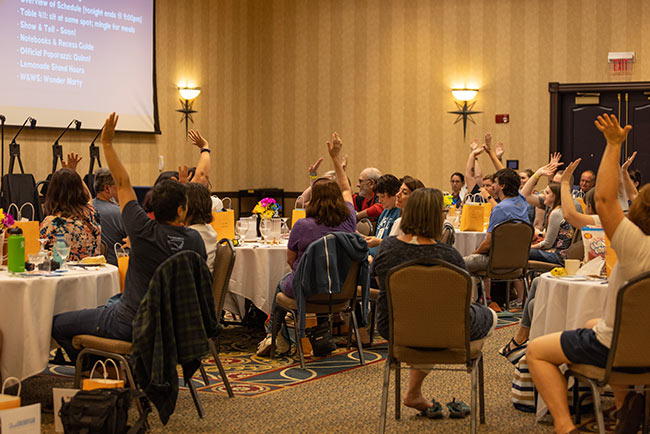 Ten years ago, the talented team at Escape Adulthood created the Escape Adulthood Summit in an effort to provide an escape and support to those feeling the heaviness of stress (aka Adultitis) in work and in life. It may look like it's all fun and games, but don't let the silliness fool you. Part conference, part retreat, part mastermind group, it's a one-of-a-kind event designed to share strategies and insights for achieving new levels of success in life and business, executed through a unique mix of hands-on learning, small group dynamics, reflection, discussion, speeches, and projects.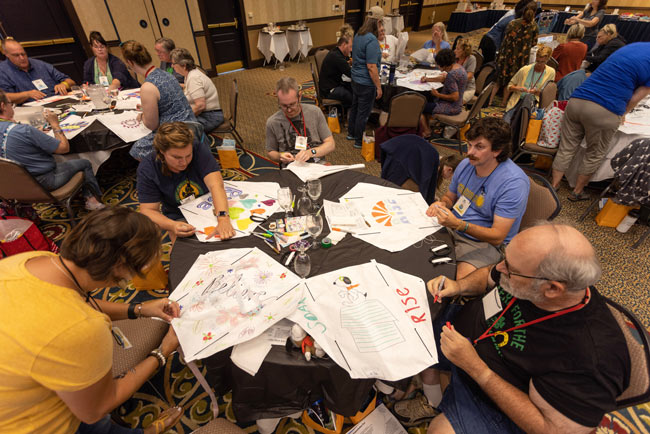 Your people will have unparalleled access to innovative leaders, Jason and Kim Kotecki and their merry band of Adultitis Fighters. The Kotecki's have led the charge of change firsthand, creatively navigating a successful pivot throughout the pandemic. They are committed to sharing their secrets for success in order to maximize the rare opportunity of this unique time of healing, growth and progress – both personally and professionally.
Kim and Jason are excited to share insight and inspiration that will help your team grow far beyond survival-mode, launching them into a season of thriving, seeing with new eyes once again. And, of course, there will be amazing networking opportunities with other leaders attending across a variety of industries who are innovating and growing amidst difficult circumstances.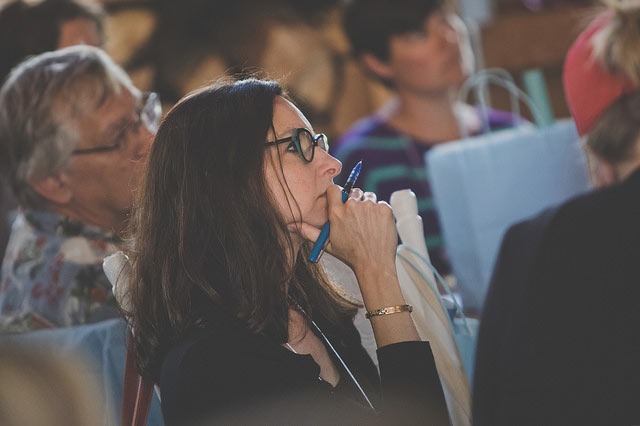 When you gift your people with a Golden Ticket to the Escape Adulthood Summit, they will return…
Armed with inspiration
Equipped to innovate
Empowered to beat burnout
Re-energized to lead with passion
They'll have fresh new ideas to implement that will unite and engage your team, increasing morale and promoting retention. They'll have confidence to execute practical tips in order to tackle challenges with creative energy and motivation. They'll be well on their way to leading with resiliency, reducing stress, and tackling the ongoing mental health challenges head-on. And, they will have a renewed excitement for their work that will be contagious!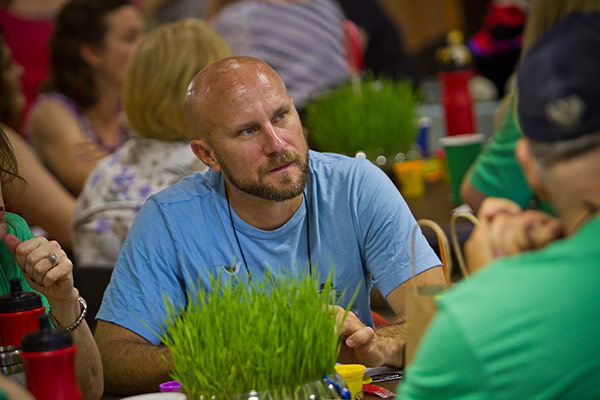 The fact that the experience is so fun is more than just a cherry on top, it ensures that the message and lessons end up sticking, leading to lasting change.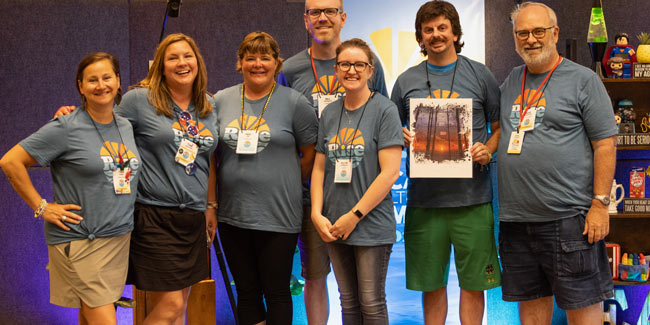 Change isn't going anywhere. We'd love to help make sure your best people aren't either, especially in the midst of the war for talent.
We'd love to help them have fun with their work again in order to lead with passion, purpose, and positivity.
The Escape Adulthood Summit is a one-of-a-kind antidote you can't afford to miss.
Special "Partners In Crime" pricing is available for teams of two or more, but there are a limited number of Golden Tickets available. It's shaping up to be the best one yet.
⭐️ Register now or learn more about what makes the Summit great.
testimonials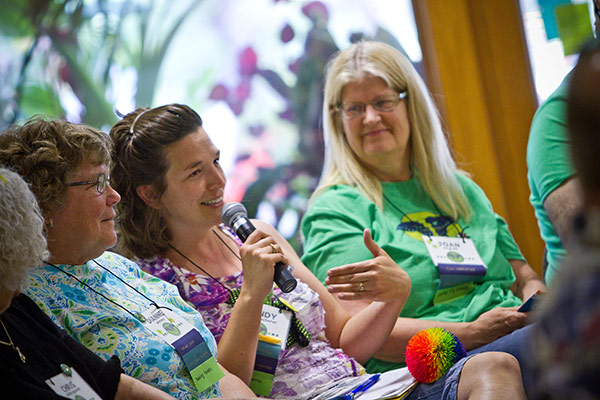 "Building a positive work culture is something I'm passionate about, and attending the EA Summit reminded me I am not alone in my passion and we are making a difference in our spheres of influence. Being in this creative and positive environment refueled me to continue to look for ways I can inject fun, lightheartedness and connectivity in our work environment. It encouraged me to continue to get out my comfort zone so I can help others do the same. I also came back with fresh ideas for an upcoming off-site meeting we are planning in 2022 (kite flying anyone?!)"

–Linda Wheeler, Human Resources
"Attending the EA Summit renewed my motivation and confidence to be creative in the workplace as a professional. I don't have to be a suit at a desk 40 hours a week, but we can have fun at work. Our workplace benefited from attending the EA Summit (five of us went) because we were able to re-embrace creativity and self-care. We are all mindful of how Adultitis can drag us down, and it is perfectly ok to just be ourselves."

–Nick Wesson, Mental Health Professional
"The EA Summit provided a different experience than conferences I'd attended in the past. Not only was it a lot more fun, but it helped me learn to take myself a bit less seriously, even while approaching serious topics. It's a rare opportunity to approach development philosophically rather than operationally. When I returned, I was inspired to incorporate fun team-building activities and to just look at our work with new eyes. The Mastermind discussions provided insight into how other organizations were dealing with COVID and other things like general workplace burnout. My colleagues have appreciated the new ideas."

–Bill Pfalzgraf, LMS Administrator & Learning Strategist
"I attended the EA Summit originally as more of a personal development opportunity but all of the ideas I was exposed to were usable in my professional life. I believe my workplace environment benefits because I choose to celebrate and add whimsy everyday. We still have our share of Adultitis but we take a healthy dose of whimsy to increase our immune system."

–Elle Hendrix, Human Resources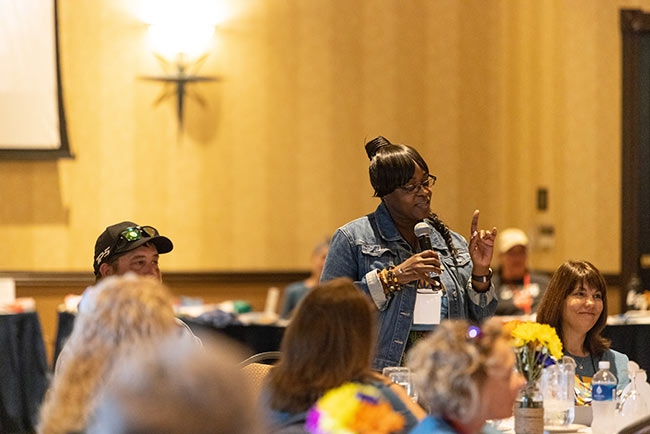 "Our Administrative Coordinator registered for a Golden Ticket. It is rare that an event comes up that meets her professional development needs – she is not an educator but works in an educational setting and attends our teacher PD sessions. She is SO EXCITED to have found something that she can attend for her own growth!"

–Linda Hancock, Administrator, Carnegie Mellon University
"You guys just rock. I was stressed all the time, fighting with my family, my company was growing but not in the way I had envisioned. I know it's a hard bandwagon to easily explain to 'outsiders' but let me tell you…my whole team at work is on board and it's been an amazing year since the Summit. I've reached a level of happiness and contentment in both home & work life that seemed impossible."

–Tara Ingalls, Owner, Tingalls Design