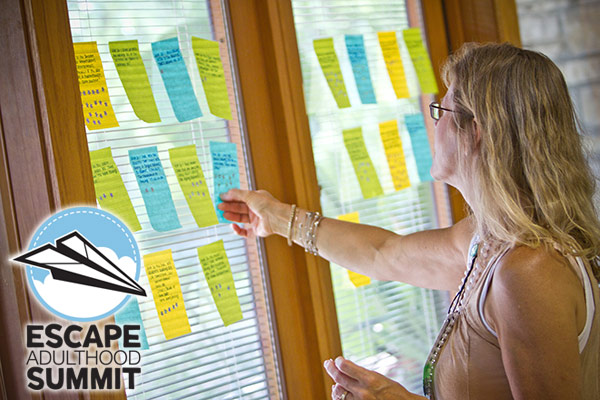 The Escape Adulthood Summit may look like it's all fun and games, but don't let the silliness fool you.
We've had many organizations send employees and small teams of colleagues to the Escape Adulthood Summit to participate in an amazing opportunity for professionals in any industry to take things to a new level. The world-class presenters are seasoned professionals who have been hired by Fortune 500 companies to share strategies and insights for achieving new levels of success in life and business. The event is a mix of hands-on learning, small group dynamics, reflection, discussion, speeches and projects.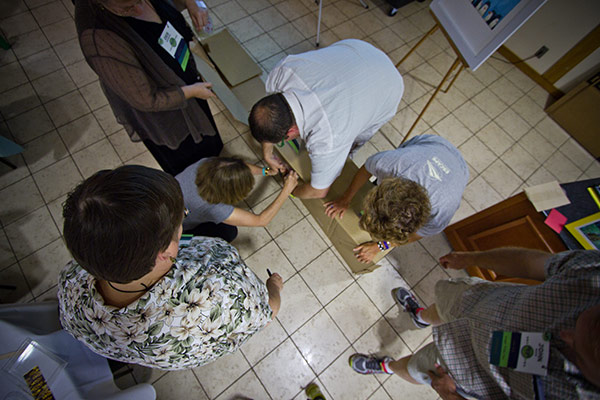 Attendees of an Escape Adulthood Summit can expect to be:
Armed with practical tips to identify hidden limitations that are holding them back.
Equipped to reduce stress and prevent burnout.
Energized to reclaim their passion for doing their best work.
Empowered to shift their perspective to foster innovation.
Loaded with tools to contribute to a workplace that's more enjoyable and engaging for themselves AND those they serve.
"Our Administrative Coordinator registered for a Golden Ticket. It is rare that an event comes up that meets her professional development needs – she is not an educator but works in an educational setting and attends our teacher PD sessions. She is SO EXCITED to have found something that she can attend for her own growth!" — Linda Hancock, Administrator, Carnegie Mellon University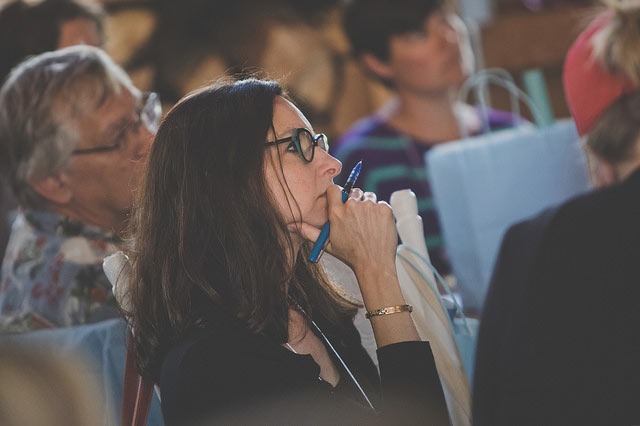 The fact that the experience is so fun is more than just a cherry on top, it ensures that the message and lessons end up sticking, leading to lasting change.
"You guys just rock. I was stressed all the time, fighting with my family, my company was growing but not in the way I had envisioned. I know it's a hard bandwagon to easily explain to 'outsiders' but let me tell you…my whole team at work is on board and it's been an amazing year since the Summit. I've reached a level of happiness and contentment in both home & work life that seemed impossible." — Tara Ingalls, Owner, Tingalls Design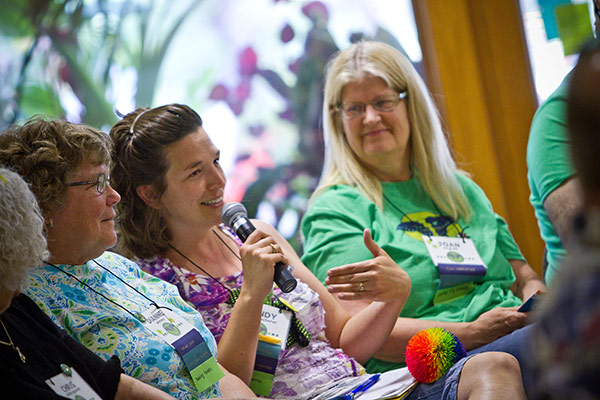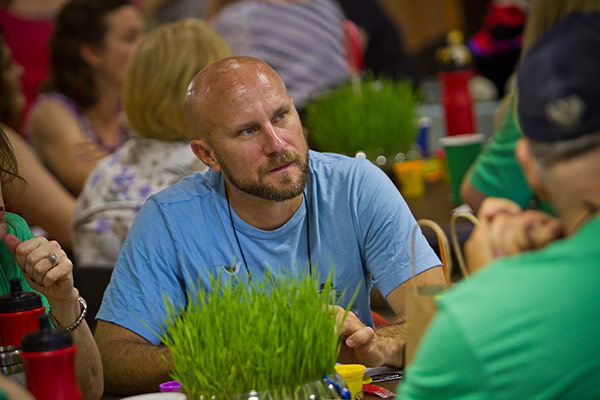 ---
Adultitis is a debilitating condition that eats productivity, teamwork, and morale alive.
The Escape Adulthood Summit is a one-of-a-kind antidote you can't afford to miss.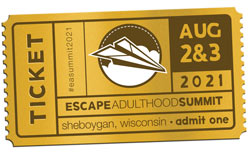 Special "Partners In Crime" pricing is available for teams of two or more, but there are only 75 Golden Tickets available this year. It's shaping up to be the best one yet.
Register now or learn more about what makes the Summit great.
"Jason and Kim's presentations are great. I go to many leadership training sessions and this is a great way to build yourself so you can build your team better. It's fun, lighthearted, and very refreshing. The atmosphere is safe from any judgment so you can be the you that you want to be!"

–Wynn Stock, first-time attendee