In this podcast, brought to you from Madison, Wisconsin, we discuss 8 Adultitis-Curing Movies. Also, Jason talks about the zoo, and Kim has a few things to share about a recent concert they went to. Plus, we offer you another chance to win yourself an Escape Adulthood book.
Listen now by clicking play below. 
Show Notes:
• Concerts on the Square– great place to Escape Adulthood.
• Henry Vilas Zoo – great free zoo with "name" animals.
• Read Patch Adams' letter to Jason.
• Domestic Life Podcast by John & Kacy
• Bnpositive's Blog by Jason Bean
• Vote for your favorite Escape Adulthood t-shirt (and maybe win one, too!)
• Congrats to Meredith Foster and Melissa Miles, winners of last show's promo and owners of a brand spankin' new Escape Adulthood book
• Super Magnets – have fun and amaze your friends!
Kim & Jason visit the monkey house….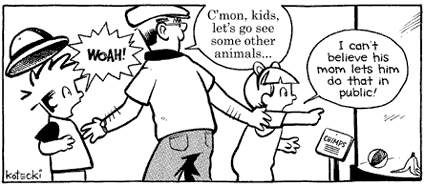 Today's Prescription:
Pick one of the movies we mentioned and watch it! And leave a comment with your favorite Adultitis curing movie.
Show Music: The Same by Terrace
Show Length: 40 minutes, 55 seconds