In this podcast, brought to you from Madison, Wisconsin, we unveil the top 10 list of summertime foods for escaping adulthood. Also, we talk about TV schedule stress, cordless jump ropes, and girl scout leaders looking to treat Adultitis.
Listen now by clicking play below. 
Show Notes: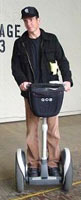 • The Segway
• Cult TV Boom Leading to TV Schedule Stress
• Cordless Jump Rope Can Help the Clumsy
• The Official (Brief) History of Cracker Jack
• Congrats to Beth McConnell for sharing what she wanted to be when she grew up — a mortician! She won a signed Make Lemonade print for her efforts!
• Leave a comment with your favorite summertime food to help help you escape adulthood and be entered to win next month's "super-cool" random prize.
• Read the free "Unfit for Syndication" eBook, featuring some of the best Kim & Jason comics.
• Wondering what The Escape Plan is?
• Check out the Montgomery Girl Scouts blog and podcast for girl scout leaders.
Show Music: The Same by Terrace | Ice Cream Van by The Shivers
Show Length: 42 minutes, 15 seconds