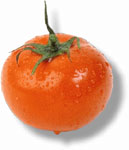 Whenever I share stories about speaking tour adventures, I invariably get e-mails from folks wishing they would have known about the event so they could've attended. I will admit that I need to do a better job of posting these little notices. So, for those of you interested, I will be speaking in Rockford, Illinois on Thursday, July 20th at 6:30 p.m. The talk will have a faith-based perspective, which means I talk about why I think Jesus invented noogies, wedgies, and wet willies.
All are welcome, including kids as young as 5 and as old as 105. Drop by the Holy Family Catholic Church (4407 Highcrest Road, Rockford, IL 61107 – map) for a fun time and to say hi.
Please leave your rotten tomatoes at home.