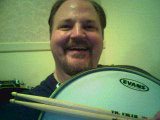 This month's featured fan is Steve Arnold, who was our May S.W.E.L.L. prize winner. He shares,
THANK YOU for choosing me as the May S.W.E.L.L. winner. Before I got your e-mail, I had been eyeing the coffee mug and thinking, 'Hmm, I may need to get one of those someday.' Hmm, I guess now I will.
• Hometown… Houston, Texas
• My biggest dream… To discover my calling or purpose, hopefully while I can still fulfill it.
• My inspiration… My parents are inspiring to me. It's a joy to see them continuing to be creative and loving and gracious and selfless.
• When I was a kid, I… I would pull my covers over my head so I could read or listen to my radio after lights out. On a good night, my AM radio would pick up old-time radio shows from other cities. I think maybe the same properties that covers have that help keep monsters out also keep flashlight beams in so parents can't see them.
• One way I stay childlike is… I'm learning to play the drums. Even though I'm already a musician, when I play drums with other musicians, part of me feels like I'm a kid getting to play with the big kids. And it keeps me in touch with the fact that there is so much I still can learn.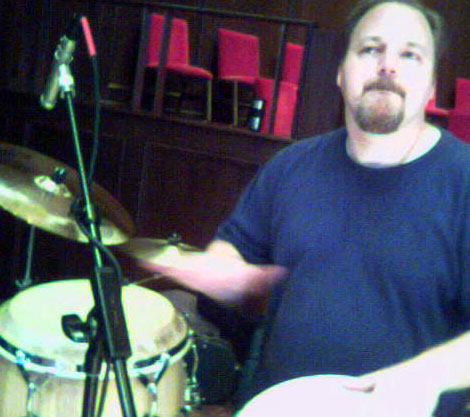 • What I know so far…
Once you say it, you can't un-say it.
It's not all about me (but some of it is).
Just because you can doesn't necessarily mean you should.
Sometimes it is worth the trouble you might get into.
There are some people you like just because you like 'em.
• My favorite thing about "Kim & Jason" is… I get Kim and Jason as real kids. I do. And I like it that they aren't mean. Oh, yeah; and they're funny! And there are some characters you like just because you like 'em.