I found this awesome recipe the other day at Ainsley's Mom, a blog written by a woman named Karla from TN, who happens to be a Chicago Cubs and Bears fan!
If you've ever purchased anything from our online store, The Lemonade Stand, you already know that among a number of goodies, you get a packet of lemonade. Afterall, what else would you expect after visiting a lemonade stand? So, you can imagine my delight when I saw this recipe. Enjoy!
Lemonade Pie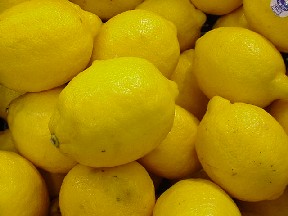 1 can sweetened condensed milk
6 oz of frozen lemonade concentrate, thawed
12 oz cool whip, thawed
2 graham cracker pie crusts
Mix all ingredients together and divide between the pie crusts.
Freeze at least 2 hours before serving.
(Can be stored in the freezer for up to 2 weeks.)
Club K&J members: share YOUR recipes, strategies, victories and challenges in your quest to escape adulthood!
[tags]Ainsley's Mom, recipes, lemonade pie[/tags]