The snow and ice haven't frozen our fun this week. On the 5th Day of Wishmas our visitors left with smiles on their faces, sticky frosting fingers to lick and sweet candy houses to proudly display on their mantel. Day 6 also exercised the creativity muscles, but this time with some classic construction paper, scissors, Elmer's glue and glitter- making frosty the snowman.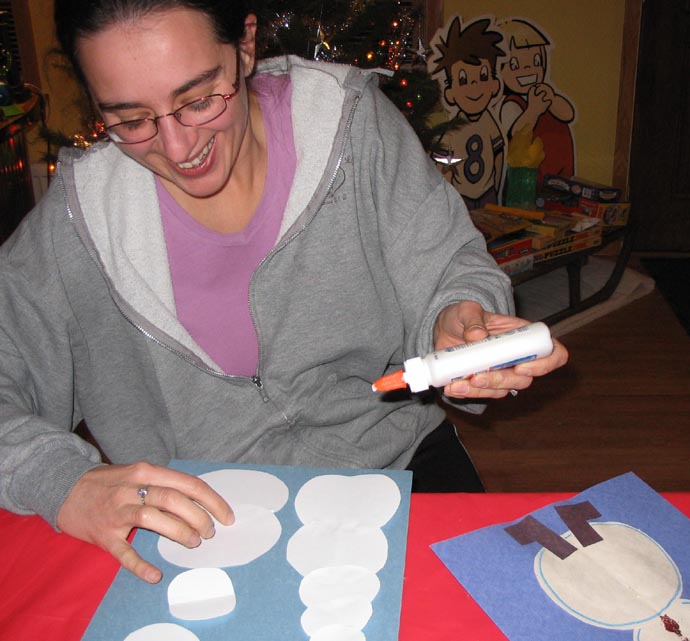 There's something very childlike about using simple materials to create something out of nothing. There are endless possibilities… do you go with the classic three circle stock design or mix it up a bit? Should you jazz it all up with tons of glitter? Traditional black boots or a pair of Jimmy Choos? So many choices!
The activity proved to whisk you back to a day when these truly were the biggest decisions you had to make for the week.
Off to make some mistletoe today… hopefully this year will be the year that I finally catch mommy kissing Santa Claus.
[tags]frosty the snowman, Jimmy Choos, childlike, fun, 12 Days of Wishmas[/tags]