Something we all have in common as adults is the need to exercise and the continual search for that "perfect routine" you actually enjoy and look forward to. I, like many of you, have been re-evaluating my routines this last week, with the start of a new year. We all know we need to be getting 20-30 minutes of cardio everyday- not just to fit into those skinny jeans, but for our heart health. I heard recently that if your mind moves at a pace that is not matched by your body, you will feel off balance. Makes sense to me.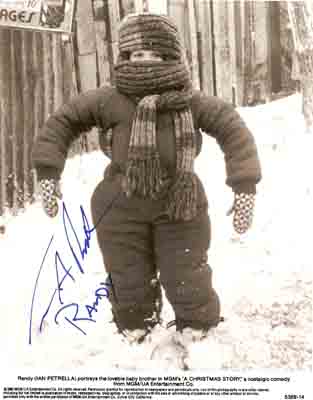 My challenge as of late has been the answer to this question: How do I get my 30 minutes of cardio accomplished now that it's bitterly cold? My favorite form of cardio is walking outside. Getting a treadmill wouldn't work because I enjoy the scenery, which is a major part of the experience for me. However, in Wisconsin winters, I just hate how my toes, legs, face and fingers get so cold. I miss my walks, but can't get myself to fight this crazy weather.
You may be familiar with Occam's Razor (a principle attributed to the 14th-century English logician and Franciscan friar William of Ockham), which says that the simplest solution is the best.
I finally decided to follow Occam's Razor for the solution to this problem. Drum roll please…
Walk outside in the cold.
Bundle up and get over it.
Period.
The windchill this morning was 17 degrees. (Not the coldest day, but still not spring.) I bundled up reminiscent of Randy from The Christmas Story and headed out, with two pairs of socks, three pairs of pants and a scarf covering most of my face. (Check out this Randy action figure! Or see what Randy looks like all grown-up.) A surprising thing happened… I really enjoyed it! Sure, by the end my nose was chilly, but I lived. Not only did it feel invigorating to move and get my heart beating, it was fun to get an up-close peak at all of the neighbor's front yards, filled with evidence of fun that was had over the holiday break- snowmen, forts, countless footprints, and even occasional spots of yellow snow along the way. It all made me smile and by the end I felt great.
What challenge are you struggling to figure out right now? Tackle it the quick and dirty way with Occam's Razor. Most of the time you know the answer, but just need to resurrect that childlike honesty within yourself to get to the next step.
[tags]honesty, The Christmas Story, Randy, cold, winter, exercise, heart health, Occam's Razor, William of Ockham, skinny jeans[/tags]