Ever notice how kids can often be the best gift givers? We trudge through malls, search countless online stores, and still miss that perfect gift that says it all.
When I was five my dad piled us four girls (known to others as the K-Mart sisters because we all start with K) into our station wagon and headed off to K-Mart, ironically, a few days before Christmas to pick something out for my mom. I knew exactly what to get. No hesitation. I had heard her mention recently that we needed more straws… yes straws. Looking back on it, she was probably just mentioning it out-loud for her mental shopping list. Well, I had overheard and thought that would be the perfect gift to get. After all, she did need them. You can imagine how thrilled I was to find the option of bendable straws, versus the everyday straight variety. So, I splurged and $1.00 later, I was all set. To this day, we all laugh about the look on my mom's face after she opened the gift and heard my explanation of why I had picked such a perfect (strange) gift.
It really is the thought that counts.
Here at Kim & Jason, we've been enjoying receiving a handful of heartwarming emails from customers of our online store, The Lemonade Stand, sharing how the "cool stuff" they bought served as that connecting point between them and their loved ones this holiday season. It's neat to hear the individual stories and to get a taste of how excited they were to give their gifts.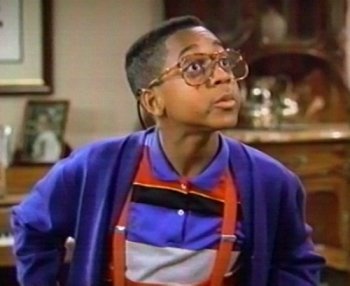 The holidays are certainly not just about the gifts, but giving and receiving gifts can be an interesting experiment that often reveals how well people really know each other. Jason and I really enjoy taking the time to pick out that "perfect gift" for our family members. It does take more time, but the looks on their faces are always worth it. I was most excited for my dad to open the Steve Urkel shirt Jason and I found at the Mall of America, featuring a picture of Jaleel White saying, "Did I do that?" My dad loved Urkel in the days of TGIF.
As far as receiving gifts goes I would guess that most people have at least one person in their life who gives gifts that say something about the one receiving it. Here are a few of the gifts that said something to me this Christmas about how other people view me.
• A t-shirt, saying "Life is Short, Eat Dessert First.
• A t-shirt with a picture of the Charlie Brown Christmas crew.
• A retro T-shirt featuring Mr. Owl, from the old Tootsie Roll commercials.
• Giraffe and ladybug socks
Fun stuff! It's a neat thing to know that people "get" you. Is it weird to be giving an (almost) 30-year-old socks donning giraffes? Not if that 3 decade old recipient is ME.
Another meaningful gift I received recently was actually advice from my father-in-law to check out the TV show, The Big Idea, with Donny Deutsch on CNBC (Your Roadmap to the American Dream.) It's like reading a motivation book every night. I'm loving it! His mindfulness in connecting us to this show is something that means a lot.
What gift did you give or receive that was just "perfect" this holiday season?
[tags] gift giving, Charlie Brown, Mr. Owl, giraffes, Urkel, Jaleel White, The Big Idea, Donny Deutsch, CNBC[/tags]