This week's Escape Plan challenge (aka our Tip of the Week), is #29: Just Like George. Ask an expert something you are curious about in his/her field.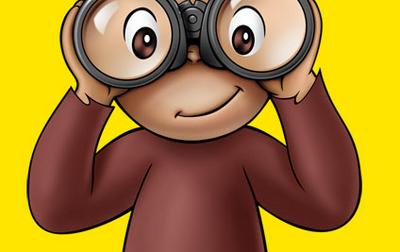 Ironically, two years ago today Jason and I celebrated his 30th birthday by going to see "Curious George" in the theaters. (Yes, today's Jason's birthday! Woo Hoo!) That mischievous little monkey can teach us a lot about being more curious. Another animal known for curiosity is the cat.
Curiosity killed the cat, but for a while I was a suspect. – Steven Wright
I have to admit, I've always been more of a dog person than a cat lover. I do admire their curious nature, though. As adults we often stop asking "why" (aka the three-year-old's favorite three letter word). Maybe we'll look dumb if we ask, or show that we didn't do our homework. The real danger comes when you stop asking, however.
Take a few moments to think about something you are curious about. Then… ask an expert. People LOVE to share what they are passionate about! The simple task of asking a question can bring about amazing outcomes.
Give it a try this week and share with us in the comments on the Escape Plan blog what you learned from being like George, as you annihilate the Adultitis in your life.
Happy Escaping!