This week's Escape Plan challenge (aka our Tip of the Week) is #19: Future Forecast: Spend 10 minutes visioning yourself 10 years from now as having accomplished one of your biggest dreams. Be as detailed as possible; imagine in all five senses.
Every time Jason and I end up at a mall he makes a joke about the "Ice Cream of the Future"… you know, Dippin' Dots. This frozen treat company has been claiming this title for over 20 years.
When is the future, anyway?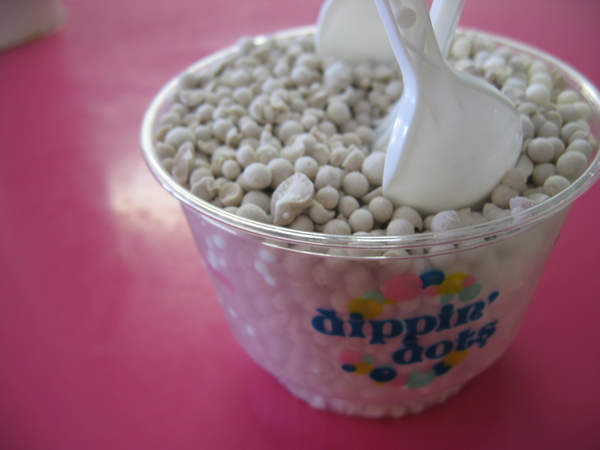 And speaking of the future, when is our transportation system going to mirror that of The Jetsons? Speaking around the country would be so much easier if we could just fly from one place to the next in our own vehicles, or better yet- teleportation. Beam me up, Scotty!
All joking aside, in order to see real change in your reality you have to know what you're going after. You have to have a vision. Otherwise, you end up drifting from one year to the next.
One of the questions in the Adultitis intake is as follows:
This is what I think about following dreams…
A. I do have dreams, but I try to keep them realistic.
B. My dreams are so big, I think most people think I'm mental.
C. Three words: Get. A. Job. People should spend more time with their feet on the ground than heads in the clouds.
D. I don't really have time for my dreams.
What would your answer be? I know most kids would answer letter B. If you don't believe me, just look at their Christmas lists. It's time to start spending time visioning your dreams coming true. Engage the senses… and most importantly- have fun with it!
So, let me get you started. The date is April 21, 2018. Will you be flying to the nearest ice cream shop to eat frozen dots of wonderfulness?
Share with us in the comments of the Escape Plan Blog what you'll be doing ten years from today.