This week's Escape Plan challenge (aka our Tip of the Week) is #16: Family Tree Trivia: Call or meet with someone in your family and ask them a question you are curious about regarding your family's history.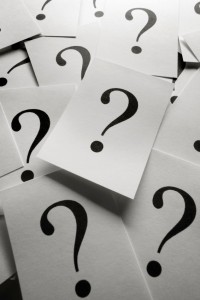 A lesson I learned early on from my husband (boyfriend, at the time) is that the easiest way to strengthen a relationship is to ask sincere questions… then shut up and listen to the answers. Anyone who knows Jason knows that if you have more than a three minute conversation with him, you will soon be asked a question that will take the conversation to a whole new level. Questions like, "So, what's your favorite part about your job?" or "What's something about your profession that most people would be surprised to find out?" What probably started for reasons associated with a strong disdain for "small-talk" has evolved into a finding that people love to talk about themselves and be listened to. It sure makes interacting a lot more fun when people are enjoying themselves… and not always relying on discussions about the weather or the most recent natural disaster.
Ironically, our family members are often the ones we know the least about, simply because assumptions are made that we already know everything… like how your parents met? Where did they go on their first date or their honeymoon? Moms love sharing details about the day of your birth. Grandmas love sharing details about when your parent was a teenager. There are so many stories to be told!
Asking questions allows for the opportunity to learn and grow closer to the ones you love. Have fun making that call or visit this week. Share with us in the comments of the Escape Plan Blog what you learned by asking a simple and heartfelt question.