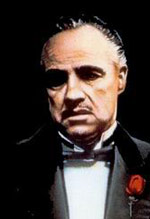 We are in need of a used digital camera. Something at least 3 megapixels. I know a lot of people buy new cameras and aren't quite sure what to do with their old one. If you happen to have a decent camera sitting on the bench with life left in it but nowhere to play, I propose a trade.
If you'd be willing to send it to us (along with the memory card, cables, etc.), we'll gladly send you a gift certificate to the Kim & Jason Lemonade Stand. Just let me know what denomination you'd need to make it worth your while.
Update: We got a camera — Thanks, everyone!