This week's Escape Plan challenge (aka our Tip of the Week) is #7: Indulge Thyself: Spend 15 – 30 minutes doing something you love that you don't often have the chance to do.
When I was about nine-years-old I distinctly remember consciously NOT wanting to grown-up anymore. It looked like too much work… too many hassles… too much stress. It was much easier (and TONS more fun) being a kid. My oldest sister was turning sixteen and looking for a job and it hit me that my childhood was ticking away and was eventually going to come to an end. Reality check.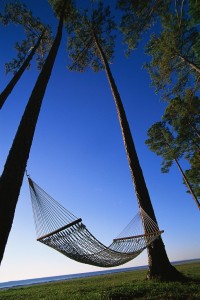 One of the things I prematurely mourned was the loss of free time to do what I loved… things like going on a bike ride, lying in the hammock and listening to the chimes, or going to the library and checking out a monstrous stack of books.
Who says the life of an adult has to be all doom and gloom, consumed with chores, bill paying, and work? Sure, these are the realities that inevitably need to accompany the responsibility of being a grown-up, but why do they have to devour every waking moment? If you cannot find 15-30 minutes on a regular basis to do something you love, then what's the point?
By the way, if it's been so long since you've done this that you don't even know what you'd spend your time doing, then there's a pretty good chance you have a severe case of Adultitis. Don't fret, you've come to the right place.
Leave us a comment in the Escape Plan Blog to let us know what you spent your 15- 30 minutes doing?