As we move into February, which tends to be a hard month for people living in the colder regions of the country, it's time to get serious about not taking yourself too seriously… seriously! Adultitis is rampant this time of year! An easy way to fight this deadly disease is to celebrate the Super Bowl. It's just five days away, leaving you plenty of time to come up with a fun strategy to have some super fun this weekend. There are countless ways to celebrate the Super Bowl and enjoy the game (or in my case, the commercials). Here are some ideas to get you started…
1. Host an appetizer party, with all of your favorite yummy starters.
2. Stay in your pj's all day. Bring out the sleeping bags and comfy blankets, have a fire in the fireplace, and enjoy being lazy.
3. Have a dessert buffet. Invite guests to bring a dessert and have a sweet afternoon.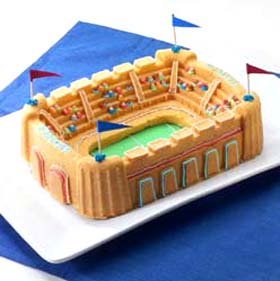 4. Play cards while the game is on. Set up card tables and have a tournament. (My favorite: euchre!)
5. Do the fondue thing. Three courses… cheese, meats, and dessert. Dip until your heart's content.
6. Play football bingo. Everyone makes out their own bingo card with football happenings (field goal, touchdown, penalty, timeout, reviewed play, etc.). Have prizes for the winners.
7. Have the ultimate popcorn party. Offer tons of different flavors.
8. Do a pizza party on steroids. Order one pie from all of your favorite places in town.
9. Make super sundaes. Cover your counter with toppings and enjoy the childlike giddiness of creating your own.
What ideas do you have?