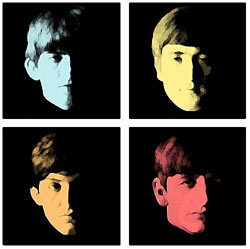 If you've followed us for a while, then you know that like many entrepreneurs out there, Jason and I have had to work and sacrifice a lot to get where we are today – all the while being quite unsure if the investment was actually going to pay off. We spent the first seven years of our married life together living and working in a crowded apartment here in Madison. When we were selling greeting cards and prints wholesale to retail stores (one of our early business models), we often felt like we were living in a Hallmark store/warehouse filled with boxes, packing peanuts and the screeching sound of packing tape at 10:30 p.m. Yikes!
It took an enormous amount of mental and physical energy to rise above our physical environment in order to keep our blue sky mentality. I realize that our situation was not unique. This is a challenge for many folks for a variety of reasons. A tight budget may be preventing you from upgrading that outdated decor. Your spouse's job loss may have brought you to the reality of downsizing your square footage. You might just be looking for something to lift your spirits to combat the negativity that pummels us day in and day out. Whatever the reason, here are a few easy ways to make your home more fun, with a little inspiration from our friends John, Paul, George and Ringo.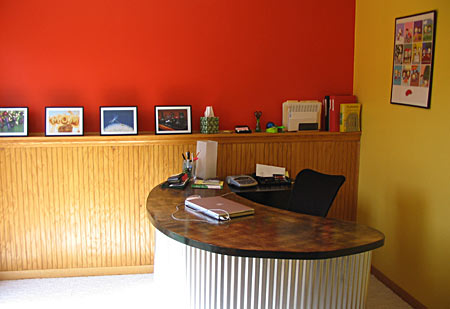 1. Yellow Submarine
Start fresh with a few cans of paint. Don't be afraid to pick something bold. And don't forget about the power of simply painting one accent wall. A red wall may be just what you need to feel passionate again. A lemon yellow wall might really brighten up that drab kitchen. Jason and I dared to go against our rental agreement and paint a few of the walls in our apartment, even though "the rules" said we couldn't. We desperately needed the lift that the new colors would bring. In the end it all worked out fine. We've found it's sometimes better to ask for forgiveness than permission.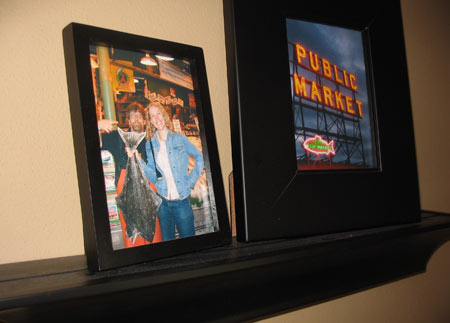 2. In My Life
I love photos because in our busy rat race world, they remind me of the uber happiness-inducing people and experiences in my life. For example, we have a picture in our kitchen of me holding a big fish at the Pike Place Market in Seattle at the famous fish throwing shops. When I look at this picture I am instantly zapped back to the giddiness I felt in the moment. Frame up the pictures that bring you memories of fun experiences. You can also frame up fun retro pictures. A few years ago, Jason printed a few photos of childlike objects — jacks, alphabet soup, and an Atari controller — and put them in some black metal frames. It was an unconventional way to spruce up a blank wall. If you have kids, the possibilities are endless. (Check out Jason's list of 5 Tips for Phenomenal Photos of Your Kids.)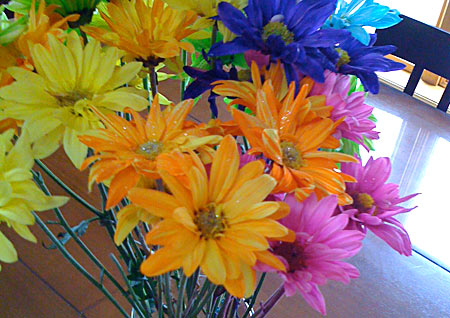 3. Octopus's Garden
One of the simplest ways to add a little life to your living space is by bringing in some fresh flowers. We always have a vase of flowers on our kitchen table. Jason picks up a bouquet when he goes grocery shopping and they usually last a week or two, depending on the type. At first we felt a bit guilty spending money on such a seemingly "unnecessary" expense, but in reality, we spend at most $12 a month on flowers. Considering how much joy it brings us to see fresh flowers every time we walk into the kitchen or sit down for dinner, we realized that there are a lot of other things we spend more than $12 on each month that can get cut from the budget before the flowers. It's a small price to pay to make grey days palatable and the sunny days seem sunnier.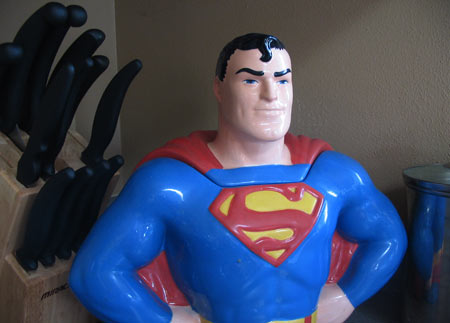 4. Come Together
It's time to marry the practical with the playful. The reality is that you need certain things in your household – salt & pepper shakers, for example. So, why not have fun ones? The kitchen is a super easy place to do this. Ours is filled to the brim with whimsy, with our silly measuring cup, playful ice cream scoop and mouse cheese grater, just to name a few. One of our favorite gifts ever was when Jason received a Superman cookie jar. The Man of Steel dutifully guards our kitchen from his countertop fortress. By swapping standard — and boring — gadgets for sillier and more fun versions, you can create simple opportunities for a smile without taking up any extra space.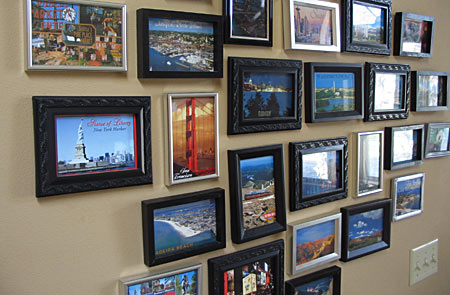 5. The Long and Winding Road
Several years ago, Jason and I started collecting postcards from our travels, picking out specific ones that were associated with meaningful memories we made. Fifty cents here and there and a few years later, we had quite the stack of remembrances. We went out and bought a bunch of $1.00 postcard frames and displayed them all together on a wall in our home, creating an artistic kaleidoscope of memories. Lucy loves pointing to the panda postcard, which reminds me of our trip to the San Diego Zoo. It's a fun conversation piece and an inexpensive way to highlight your life experiences. Even if you're not a big traveler, there are times in your life when you end up in a neat and memorable place. Keep your eyes open and fifty cents in your pocket, and you'll have a cool collection before you know it.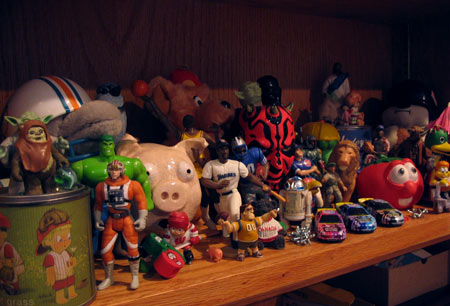 6. With a Little Help From My Friends
Mr. Potato Head. Batman. Oscar the Grouch. Boba Fett. Mighty Mouse. Papa Smurf. Han Solo. These are just a few of the friends Jason has invited into his office to help him keep a childlike perspective throughout his day. Who says our favorite childhood friends have to stay dusty in the back of the closet? Clean 'em up and put them on display. It says a lot about a person by what they choose to display in their home or office space, so make sure your knicknacks reflect the real you.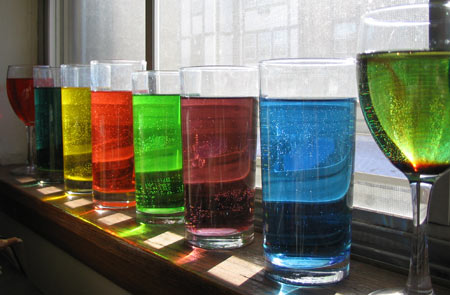 7. Here Comes the Sun
Light is energizing. And let's face it, Vitamin D is a necessary tool to keep your spirits up, and one that we could usually use more of. Especially when you're limited by space constraints, light can serve as a magic wand to a room that needs a pick-me-up. Instead of taking a sledge hammer through your walls to create more "windows," simply make an effort to open your curtains and blinds all the way every morning. That extra sunlight will help expand the room and your mood. Mirrors are another sneaky way to create more light. Hanging stained glass pieces will also bring both color and light into your life. Make an effort to embrace the light in your home and you will find more energy for fun and silliness.
Bonus Tip: It's All Too Much
Remember when you were little and life was simpler? There just wasn't as much to think about. Now, our minds are in constant motion as we work daily to balance it all. A great deal of your mental energy is zapped from clutter. Piles of stuff not only deplete the amount of actual space you have, but they deplete your mental real estate, leaving you with no room for fun. Subconsciously you are in a constant state of assessment, accounting for what might be in one of the boxes or piles. Take 15 minutes a day to sort through some piles or closets. Throw stuff away, donate items that can be used again and then make sure whatever is left has a home. Check out Unclutterer.com for daily tips on how to organize your home or office.
So… how about you? Please share any tips you may have for making your living space more fun!
Like these tips? Cool. Make sure you're subscribing to our RSS feed so you won't miss out on any future installments of similarly wonderful ideas of fun and frivolity.