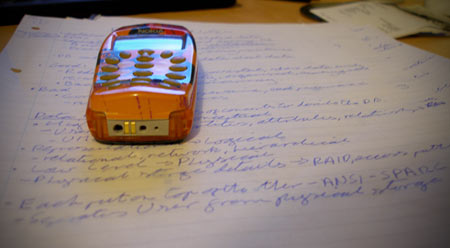 A small rebellion popped up in my inbox the other day and made me smile because of the wisdom in its simplicity. I had left a voicemail for a fellow speaker friend of ours, Michele Payn-Knoper, and a while later received this short email back from her…
"Sorry I missed your call. I left my phone in my office when my daughter got home from school."
What an often overlooked way to fight Adultitis — simply leaving the phone in the other room, choosing to stay out of touch with others so that you can focus your attention on the person at hand (in this case, her daughter.)
All it took was a mindfulness of priorities. You rock, Michele!
Another speaker friend recently shared that he worked from home when his daughter was in grade school. He was there when she got home and enjoyed hearing all of the teeny tiny details of her day, which she shared generously. Eventually, he got an office outside of the home and returned home at 5pm. It didn't take long for him to sadly realize that his daughter didn't have as much to share at 5pm as she did at 3pm. In fact, she didn't want to talk about her day at all. School was just "fine." By 5pm, the details of school were a distant memory. He sured missed the stories and connectedness he felt with her during those after-school chats.
It didn't take long for him to move his office back into the home, where he reclaimed the role of his daughter's afterschool BFF.
Sometimes in life, the secret to connecting with those we love is just the simple small rebellion of being completely. utterly. undividedly. present.
And leaving your cell phone in the other room.
* * * * *
What small rebellion have you witnessed or initiated recently?