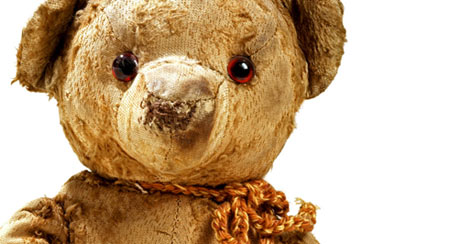 One of our most frequently asked questions is this: "Living an Adultitis-free life is great in theory, but what about people who live with pain? How are you to stay young when health issues prevent you from enjoying life and having normal fun?"
I got a chance to receive expert advice on this very topic from a man that has endured pain for the last 40 years, living with severe Rheumatoid Arthritis. I may be biased, but I would argue that he is as Adultitis-free as they come and he has played a hugenormous role in making me into the Adultitis-fighting agent I am today. He is… my dad!
Inspired by our conversation, here are 7 ways to defeat Adultitis amidst chronic pain…
1. Surround yourself with silliness. Fill your life with reasons to laugh. My dad's favorites are Abbott and Costello, The Three Stooges, and The Carol Burnett Show, but you can find your own sources easily by thinking about what makes you laugh out loud. We all know the healing power of laughter and even if your pain is not lessened physically, distracting your mind will help your spirit immensely.
2. Hone in on a hobby. Recalling a close friend who dealt with back pain for years, my dad shared that he found relief from the stress of pain by focussing on projects, in his case making rosaries for a mission and getting good deals on the home shopping network. Find a distraction from the pain, something you enjoy that will help you keep your mind from focussing on your pain.
3. Count your blessings. "It could always be worse." This being said from my dad, a man who has had a much more challenging deck to play with most of his life. "If you look around you can see how blessed you really are. There is always someone worse off than yourself. You could be a starving kid in a third-world country." Enough said.
4. Look ahead with excitement. Set a goal of something to look forward to, especially in times of recovery. Maybe it's a trip to a destination you've been wanting to visit or a special visit from a relative. If it's on the calendar, then it's a focal point for anticipation, which is a very joyful way to spend the time in your head… dreaming, wishing, and looking forward to something awesome.
5. Pamper yourself daily. My dad spoke of guy at a former job site who had quit smoking. He decided to join his friends during their smoke break with a full-sized Snicker bar in hand — everyday. If you can find joy and a temporary relief from a guilty pleasure like a not-so-small Snicker bar, a bubble bath, or maybe even a favorite TV show, then make it happen. No guilt. It's a small gift to yourself each day.
6. Grin and bear it. When it all comes down to it you just have to try, with every ounce of your being, to do the best you can amidst your circumstances. It's up to you whether you choose to sulk and become depressed, or if you try to make the best of your reality. It's easier said than done, for sure… but your attitude is a major player in the game of Adultitis-free living.
7. Pray. A simple concept, yet it yields the most powerful results. In all honesty, this was my dad's first and most important tip.
What about you? Feel free to share any ideas you may have for defeating Adultitis amidst chronic pain in the comments.