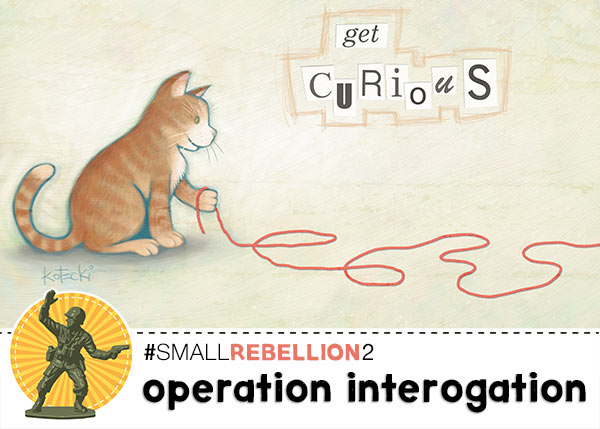 This officially-sanctioned Small Rebellion (a small but mighty act of defiance against Adultitis and the rules that don't exist) is inspired by National Ask A Question Day. The most popular three-letter word for three-year-olds is "Why?" Kids are endlessly curious and are always asking questions. As we get older, the curiosity fades and the questions slow to a trickle.
Why?
Because we're afraid to admit we don't know something and we don't want to appear foolish. And if we happen to be in a conversation that turns to a subject we know know nothing about, we fake like we do while scanning for the nearest fire escape.
The Mission: Ask somebody a question about something you have always been kind of curious about. And it has to be a REAL person, not Google. And then, at some point during the week, come back here and share your question along with the answer you got. Simple. Odds are a lot of people have wondered the same thing, and we'll all have a chance to learn something new!
Feel free to share your adventures online with the hashtag #smallrebellion2
P.S. People actually enjoy answering questions about something they're experts in, so instead of them thinking you're some ignorant fool, you'll actually probably make their day.