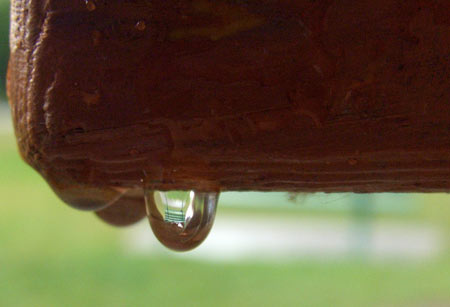 Spring has sprung in the Midwest. Yahoo!
The black mounds of snow have finally disappeared and plump robins are taking their place in the yard. Tulips are starting to pop and the days are getting longer. I am a fan of the occasional cozy rainy day, but I can only handle a few of those a week, once I've tasted the long-awaited gift of a sunny spring day.
I'm like an anxious 8-year-old on Christmas Eve. Come on spring! I know you need the rain to make everything green and colorful, but I can't wait any longer!!
I suspect our friend Steven from Seattle can relate to my impatience. He shared the most AWESOME small rebellion with us…
"Who says dinner has to be in the dining room? Who says picnics have to be at a park? All day my mom has been talking about having a picnic…but there's one problem. It's been raining all day, and anyway, it's too cold out for a picnic. (OK, I guess that's 2 problems.) My dad and I thus conspired to have a small rebellion.

While my mom was innocently working in her office (she works at home), my dad and I went to the grocery store and got some picnic foods (chicken, potato salad, bean salad, pea salad). When we got home, we set up our fold-up picnic table in the living room, got out the paper plates and plastic silverware, and set the table for a picnic. In our living room. I put on my "Thundering Rainstorm" CD (which is exactly what it says…no music involved) for atmosphere, and we called my mom. We then brought the food in a box, as we normally do for picnics, and we had a very memorable dinner (much to her surprise), amid the sound of thunder and rain. We finished off the night by going to the movies (see: our family room, where the TV and DVD player are), where we watched Tangled. Mischief managed!"
Taking a spoiled picnic indoors and turning it into a memory is quite the small rebellion. Thanks for inspiring us, Steven!