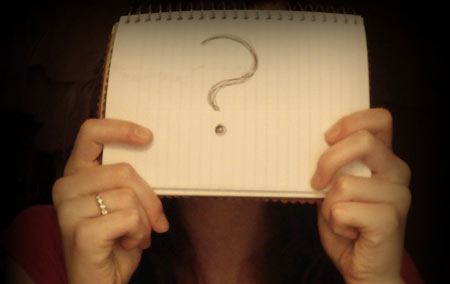 For our prenatal care with Lucy's pregnancy and now with baby #2, Jason and I have had the good fortune of being under midwifery care. It's truly been a gift that I am humbled by because of the attention, level of care, and love we receive from our midwives. All of our appointments are at least an hour — typically 75-90 minutes — and they come to our home (SUPER awesome with a 2-year-old).
Most couples not working with a midwife say, "What are you talking about all of that time? Our appointments are usually only 20 minutes." Well, it usually comes down to four simple words they ask, spoken very sincerely, with patience and love:
"What's on your mind?"
Have you ever asked this of anyone?
This is how a 20-minute appointment turns into a 75-minute appointment.
Our midwife will ask me this very simple yet powerful question at least 3 or 4 times. "What else is on your mind?… What else?"
REALLY? Do you REALLY want to know? Sometimes it's scary what comes out! (Being pregnant, there have definitely been tears — ha!)
The midwives are dedicated to treating the woman and her family not only physically, but also socially and emotionally. It's all tied in together, and it's a pretty amazing thing to experience.
After all, preparing for birth and welcoming a new person into your life is NOT just a physical experience.
So, the other day Jason was at the start of a busy run of being gone for the whole week. Lucy and I had just been through a rough half-hour (a potty accident escalated into act of defiance and a time-out…oh, the terrific 2's!), and Jason happened to call right when I was ready for a break-down. We were on Facetime (love our iPhones!), so we were video chatting and he knew I was upset.
Then he did it; he asked me that simple four sentence question: "What's on your mind?" and I lost it. It's truly a gift to have someone express so lovingly that they WANT to hear what you are thinking about — especially in this fast-paced in-and-out society. I did have "stuff" bothering me, and I was able to share it with him right then, instantly releasing me from the stress. (Thanks, J.)
Try it out for yourself. Ask someone you love whom you know is stressed-out this loving phrase and then shut up until they tell you.
You will not only help them unburden their stress, but you'll create an openness that will be "good stuff" for both of you.