"Adults are always asking kids what they want to be when they grow up because they are looking for ideas." — Paula Poundstone
Sure, we laugh at this quote and yet the truth is that many adults are still searching for that "something" — their life's work. I recently heard a magic question that you can ask yourself that will help you to identify if you are, in fact, doing what you're supposed to be doing. Just ask yourself this…
"What do people thank you for?"
If I analyse what people thank me for, it points to my core strengths and the things that make me feel most alive in the day-to-day.
Things like managing client relationships with a healthy mix of attention to detail and fun, or organizing the details of Jason's trips. And although she doesn't always say "thank you" with her words, I know when Lucy is grateful for the time we spend together in the day-to-day. Sometimes it's just sitting there while she sets up worlds with her buddies, other days it's memory-makers like making pumpkin cookies and eating our finished products together in our pj's right before bed (yes, with sunglasses on – why not?!).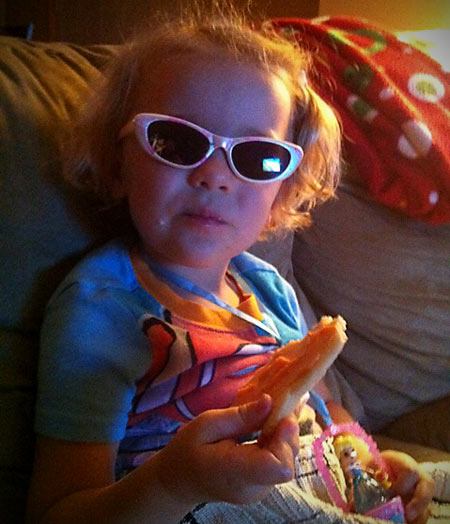 So… what do people thank YOU for?
Does it align with what gets you jazzed amidst the busyness?
If so — WOO HOO! — you're on the right track.
If not, it's time to start asking the next question: "What do you WISH people would thank you for?"