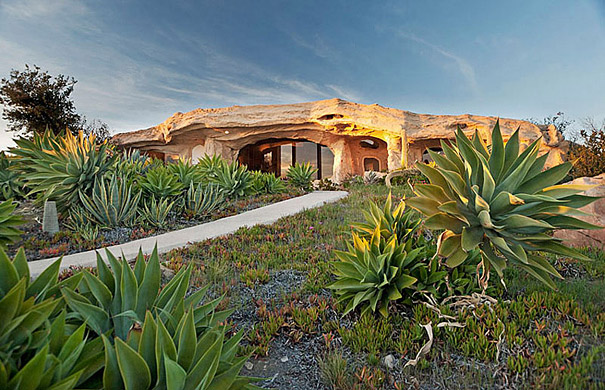 Actually, it's Dick Clark's house. But it's real, and it's in Malibu. The single-story Flintstones inspired home has one bedroom, two bathrooms, and views of the mountains and the Pacific Ocean. And it could be yours for a paltry $3.5 million.
According to this article, animal appliances are not included in the deal. But the home sits on a 22-acre property, so there should be plenty of room to build a garage for your foot-powered vehicle.
Which will probably be the only cars allowed in California soon.

Take a listen to the television show's theme song as you review more photos of the prehistoric pad: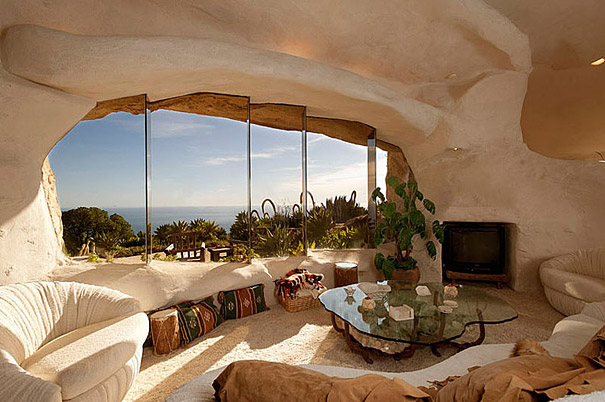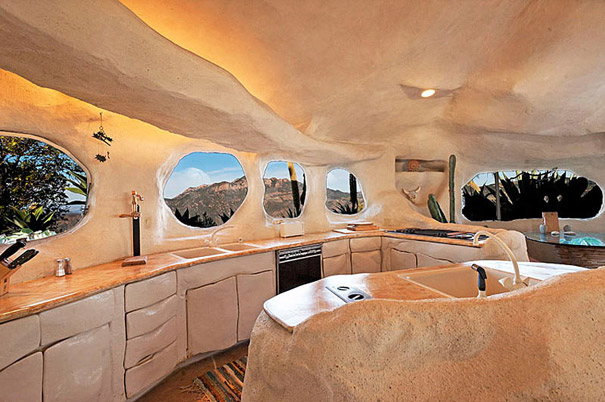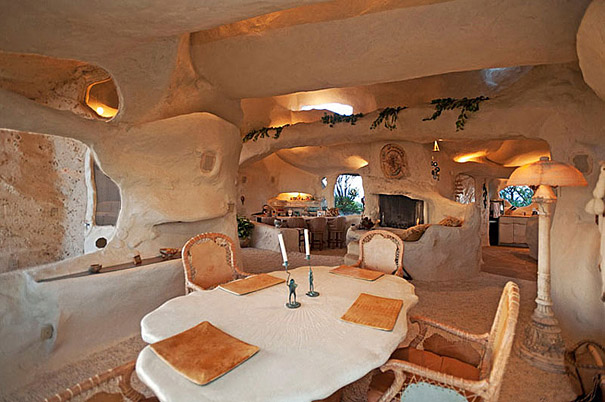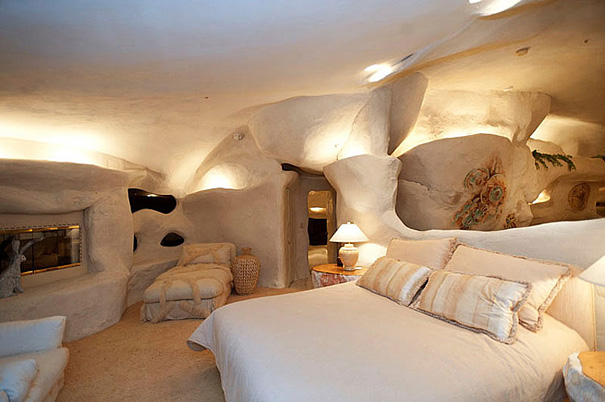 Check out even more pics of the house here.