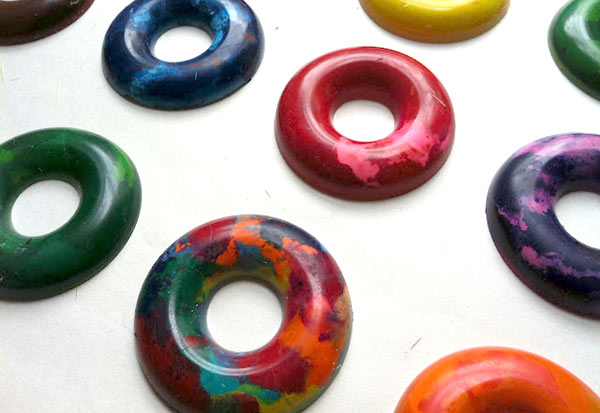 Food Network's Alton Brown may consider donut pans a "unitasker," but Tiffanie Turner has proven otherwise. She used her new pans to make these sweet donut crayons. The process is pretty simple:
1) Preheat the oven to 250º
2) Peel the paper off some old crayons.
3) Chop the crayons up and put them the pans.
4) Pop in the oven for 13-15 minutes, until donuts are just smooth at the top.
5) Cool them on a rack for about 15 minutes, then put them in the freezer for about 5 minutes to let the wax shrink away from the metal.
Don't have donut pans? Sounds like it's time to get creative with some other oven-safe containers!