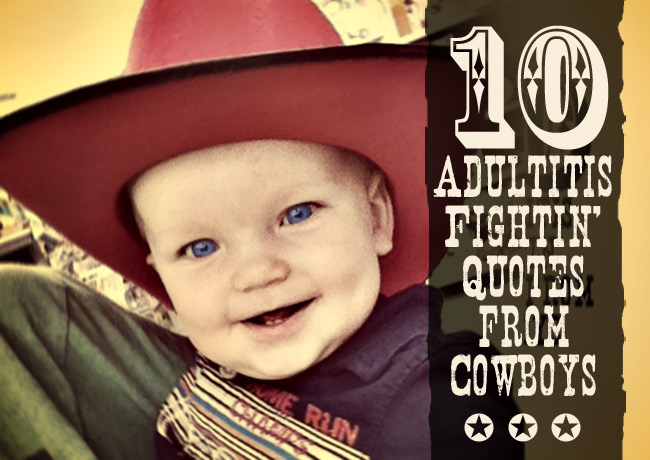 Never approach a bull from the front, a horse from the rear, or a fool from any direction.
When you lose, don't lose the lesson.
Don't interfere with something that ain't botherin' you none.
If you find yourself in a hole, the first thing to do is stop diggin'.
If it don't seem like it's worth the effort, it probably ain't.
The biggest troublemaker you'll probably ever have to deal with watches you shave his face in the mirror every morning.
If you get to thinkin' you're a person of some influence, try orderin' somebody else's dog around.
It's better to be a has-been that a never-was.
Live a good, honorable life. Then when you get older and think back, you'll enjoy it a second time.
Always drink upstream from the herd.