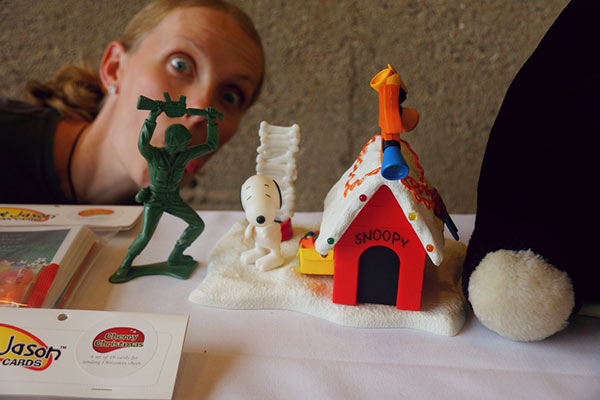 You know how they say you always receive more when you give? Well, I've seen this proven once again in my life and I feel über blessed. The first Escape Adulthood Summit has come and gone, and as I reflect on all of the preparation and the outcome, I cannot help but see two words rise above as my "lesson learned."
Intentional. Magic.
Although quite pragmatic and sensible, Jason tends to be the creative, big dreamer in our relationship. I am constantly asking the internal question, "Okay, how can that be implemented? What's the next step?" We're a good team.
Jason really wanted to bring "magic" (his word of the year) to the Summit. Yes, I agreed… but how? For the first 8 months of our planning, I found myself secretly frustrated with this goal. I was swimming (trying not to drown) in the details of the event planning…caterers, contracts, copywriting, budgeting. There were plenty of components to put together and my mind couldn't/wouldn't allow much room for magic.
Jason was persistent. Magic this… magic that… Willy Wonka-ize this… Willy Wonka-ize that.
But HOW? (Darn my practical problem-solving side!)
Luckily, Jason continued to be persistent in his big hopes and dreams for magic.
We were about 6 weeks from the event and ideas started to bubble up inside me. What if this? What if that? Could we pull that off? Wouldn't it be cool if…? Is this the craziest idea ever? The magic started to come, and it flowed aplenty.
Some were simple ideas like nostalgic toys doubling as napkin and silverware holders, or the idea of the cereal bar for breakfast. Bigger ideas followed like Willy Wonka showing up to cut the ribbon and the idea of bringing our own kiddos for Show & Tell.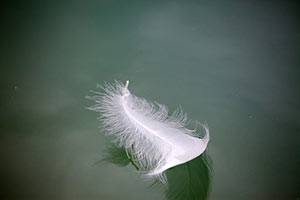 Then something interesting happened. It was about a week before the event. My brain was chock full of details and to-do's. Lucy was in our bedroom and she excitedly pointed out a perfectly white soft feather on the floor. It was from our feather pillows, but she didn't know that.
"Look at that pretty feather, Mom."
Normally, I would have acknowledged her observation and moved on, maybe explaining that it came from Daddy's pillow. But something immediately took over…it was uncontrolled and unconscious. This is how I responded:
"Lucy, (with gravity in my voice, followed by a dramatic pause) do you know where that feather CAME from?"
Curiosity built and her eyes widened like only a 3-year-old can.
"No, WHERE, Mom??"
"An angel. Maybe it is from my guardian angel. She was probably watching over me while I was sleeping last night and one of her feathers fell on the ground."
"Yes!" Lucy believed immediately. She held the feather as if it were truly a treasure to behold, a gift straight from heaven.
As I retold this story to the Escape Artists at the end of the Summit, I realized that the magic that Jason was so hellbent on permeating into this endeavor… it had (without conscious decision) permeated my busy heart. We had been talking a lot about intentional living and someone labeled the feather observation as "Intentional Magic."
Ironically, in a moment when I was not trying to be intentional, the opportunity for magic appeared and without thinking about it, I jumped on the chance to bring that magic to the forefront.
As I sat in the grass reflecting on this, I heard a wise observation from one of the attendees that warmed my heart even more than I thought was possible…
"Maybe it WASN'T from your pillow."
Magic is all around us. All we have to do it be open and look for it.