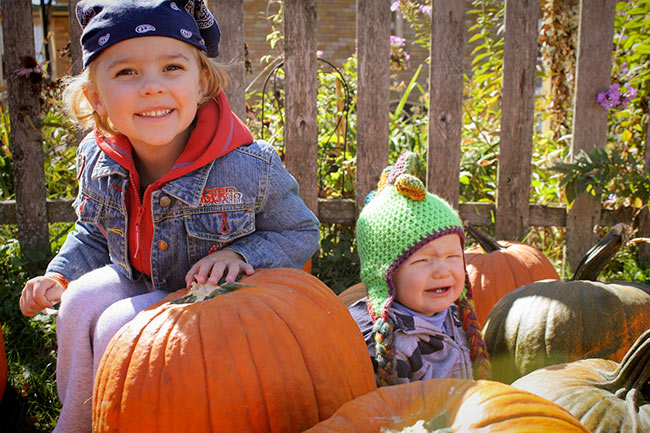 Last year we missed out on going to the pumpkin patch because I didn't have any free weekends in October due to my speaking schedule. The new tradition had quickly become a favorite one, so the fact that we weren't able to go last year was a real disappointment. Never again, Kim and I promised ourselves. This year we marked the calendar months in advance.
Further proof that in today's busy culture, if you really want something to happen — especially when it comes to creating scenes with the people you love — you have to schedule it.
As you can see in the photo above, Ben was initially unsure about being surrounded by all the giant gourds. Maybe somebody questioned his belief in the Great Pumpkin.
But it didn't take long for him to be back to his regular smiley self: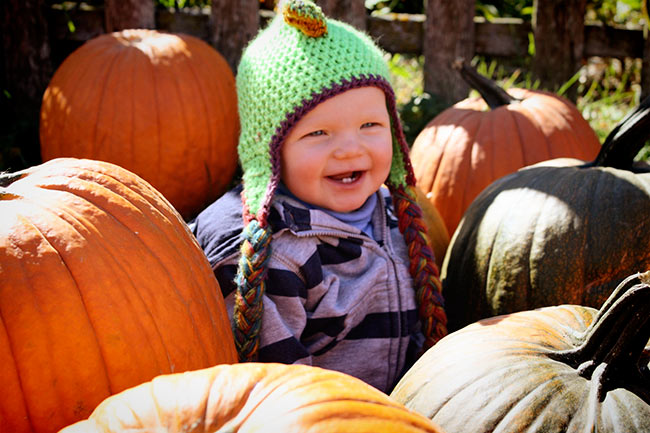 He is definitely one smiley kid, a trait he unquestionably gets directly from his mother.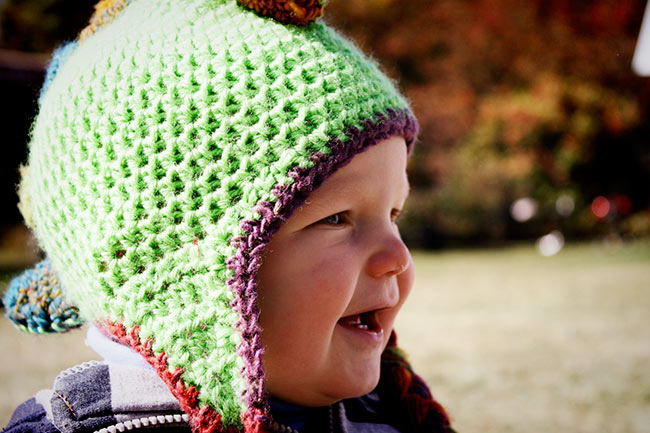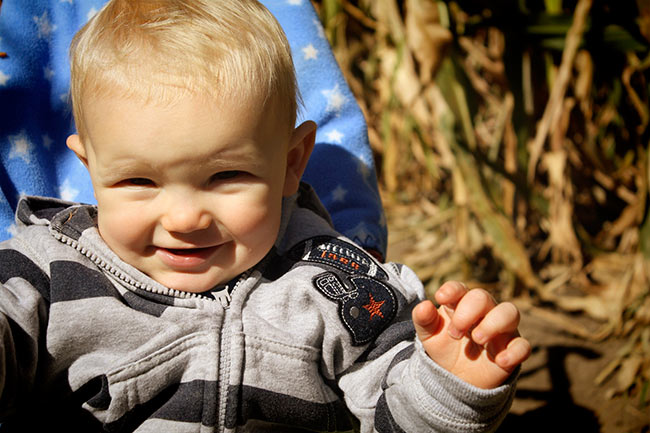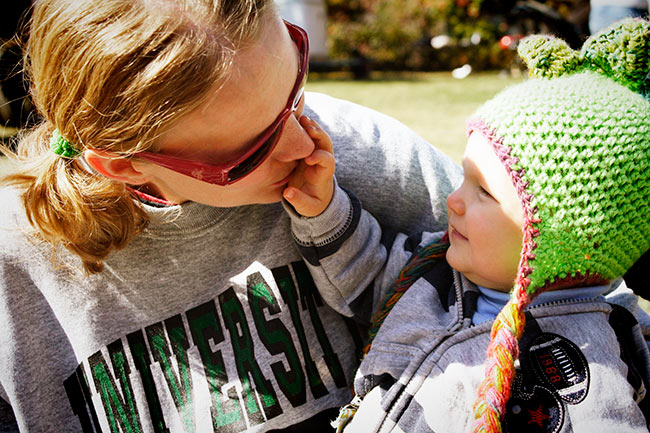 This was Ben's first trip, but Lucy is becoming an old pro. I feel like she's growing faster than sweet corn.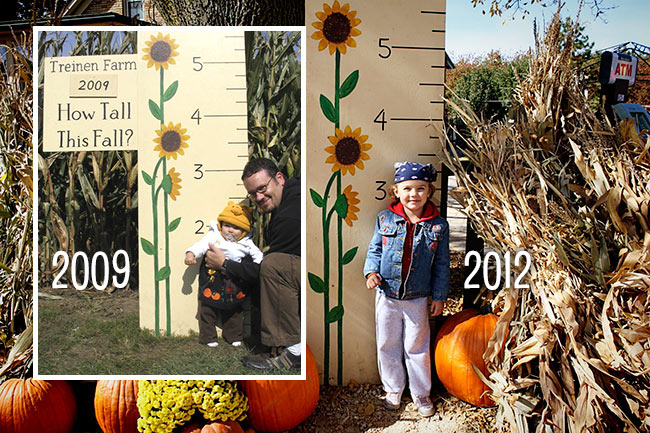 The highlight of the day is always the horse-pulled wagon ride out to the pumpkin patch, where you are able to cut the pumpkin of your choice straight from the vine. Mike and Duke were our escorts: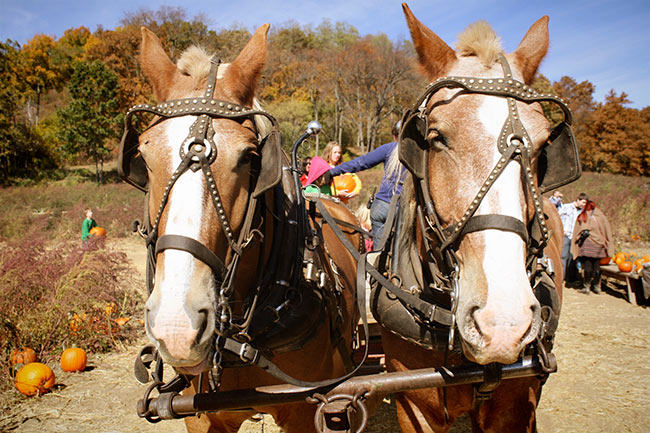 The wagon ride always provides a good chance to get a family photo. Ben picked an inopportune time to rest his smile muscles.
Naturally, we had to record our big find for posterity. (Not sure why I felt the need to grope the pumpkin, though.)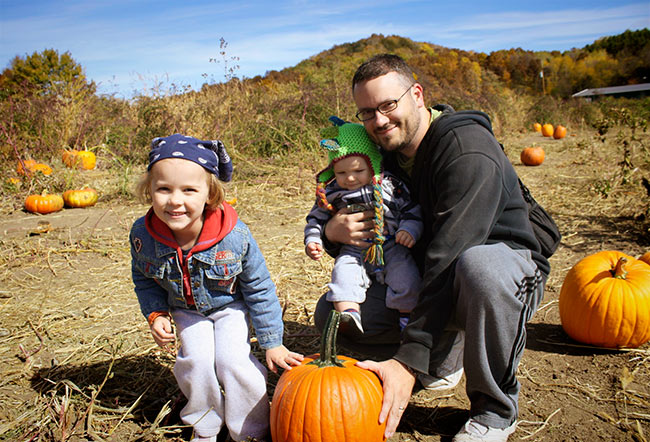 In other news, Lucy confidently led us through the kid-sized corn maze: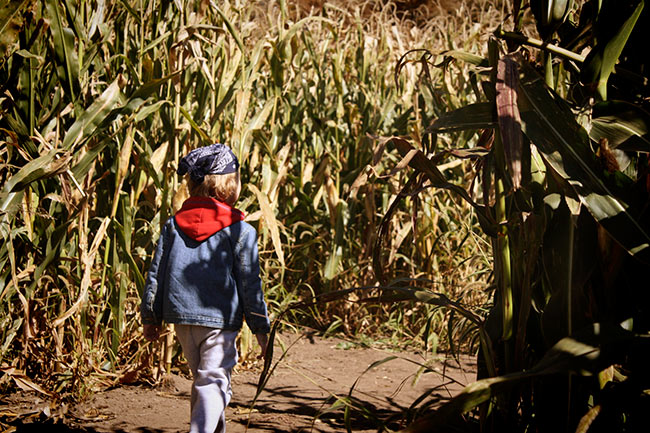 They also have a giant version, but neither Kim nor I were interested in spending a month stuck in that. Although I came across a foolproof maze buster a week later: If upon entering a maze, one immediately puts out one's right hand, touches the entryway wall and then faithfully follows the right wall, the exit will be found without fail.
Good to know!
The kids also enjoyed feeding the sheep and goats: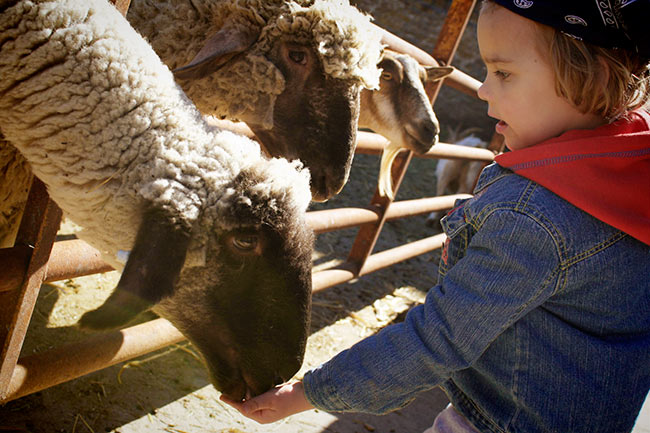 Well, Ben didn't feed them, but he sure had no qualms about reaching out and grabbing them by the nose!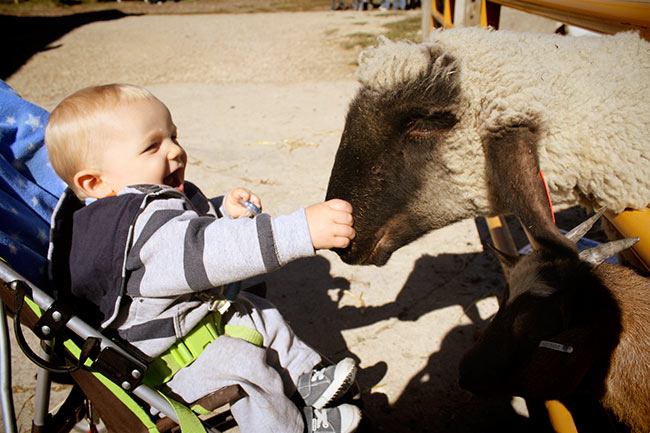 At the end of our visit, we bought some apple cider donuts, half of which were gone by the time we got home. All in all, a great fall day!
What are your favorite autumn traditions?