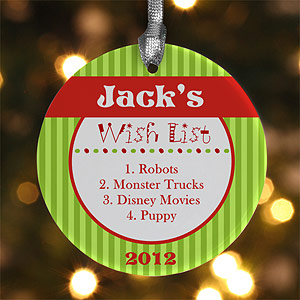 Star Wars stuff was always in the conversation when it came to what I wished for from Santa, but I remember one year when I had Go-Bots listed as the top of my list. (He delivered, big time.)
I'd love to know what I was pining for those other years.
This ornament idea is a pretty cool way to record the visions that kept your kids on their best behavior through the Decembers of Christmas Past. You can buy one here, but I'm pretty sure you crafty types could figure out a way to make your own!