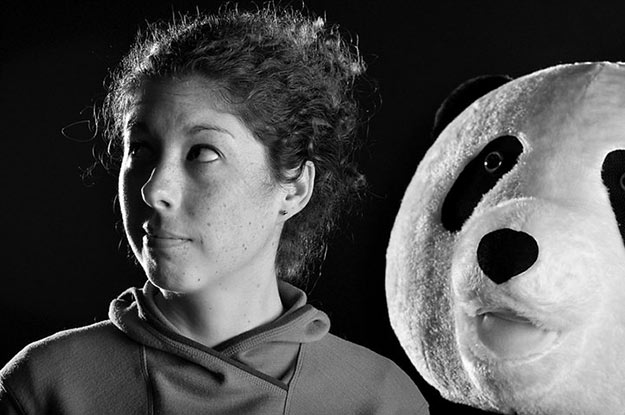 The Small Rebellion is a playful group of escape artists who share a joyful, indomitable childlike spirit and are not afraid to let that spirit come out to play! They're united by a common goal of fighting Adultitis and the doo-doo heads who embrace its ideals. Quite frankly, they're pretty much the coolest people on the planet. Here's one right now…
• My name is… Emma Klues.
• My hometown is… Champaign, Illinois. (Live in St. Louis, MO now!)
• My biggest dream…is to always make time for play.
• My inspiration…is watching how often and easily kids laugh.
• When I was a kid, I…played "Boxcar Children" with my sister which is both sad and awesome in hindsight that we opted to pretend we were orphans exploring the world and surviving together.
• My favorite childhood toy was…LEGOS, no question.
• One way I stay childlike is…by high fiving strangers whenever possible.
• What I know so far…is that this quote from StoryPeople is wonderful: "There are things you do because they feel right & they may make no sense & they may make no money & it may be the real reason we are here: to love each other & to eat each other's cooking & say it was good."
• My favorite things about "Kim & Jason" is…the way they can successfully and artfully use language to create a specific energy and community.
We saved a space just for YOU in The Small Rebellion — join the tribe of rule-breakers and sign up to become a K&J Insider today!